Natucate
Safari Botswana: Sable Alley
Sable Alley is located amidst Botswana's Khwai Private Reserve, a private concession which is characterised by an abundance of wildlife and a beautiful scnerey. Learn more about the excellent safari accommodation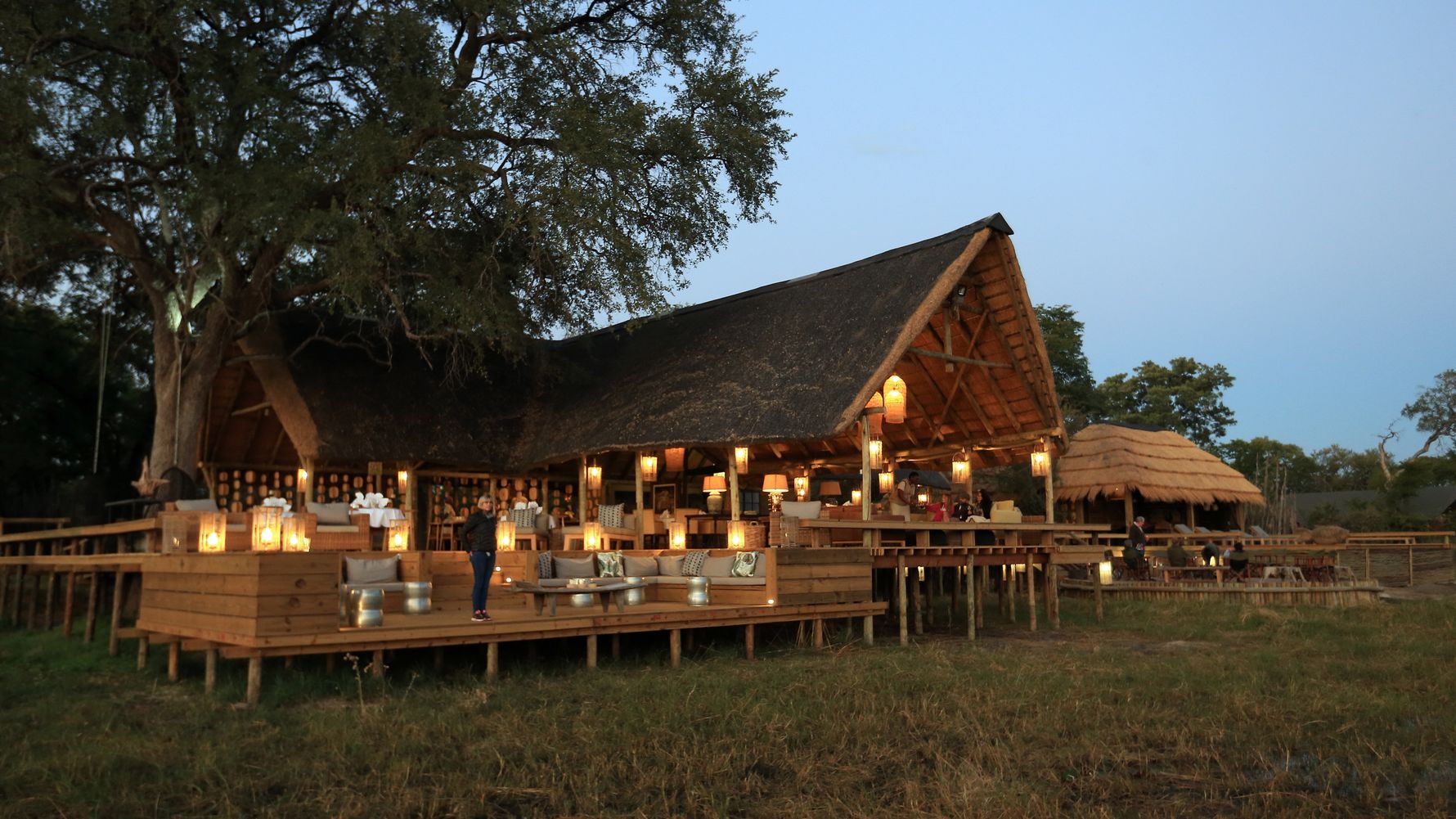 The beautiful Sable Alley Lodge is located in Botswana's magnificent and animal-rich Khwai Private Reserve. Here you will stay in one of the twelve elevated, comfortable chalets, all overlooking the neighbouring lagoon, rich in hippos. This is also used as a drinking source by numerous other wild animals in the region. Part of the proceeds from your stay at Sable Alley goes directly back to the community projects of Khwai Village.
The private Khwai reserve borders directly on the famous Moremi Game Reserve and is one of the most diverse and animal-rich areas in northern Botswana. The region is known for its high density of big game, so there is a good chance of seeing animals such as lions, leopards, elephants, hyenas and also sable and horse antelopes on excursions in the bush.
Profile
Name
Sable Alley
Location
In the midst of the private Khwai reserve, on a lagoon rich in wildlife
Guest accommodation
12 extremely comfortable chalets, each with its own en-suite bathroom
Max. number of guests
28-30 guests in 12 chalets (including two family chalets)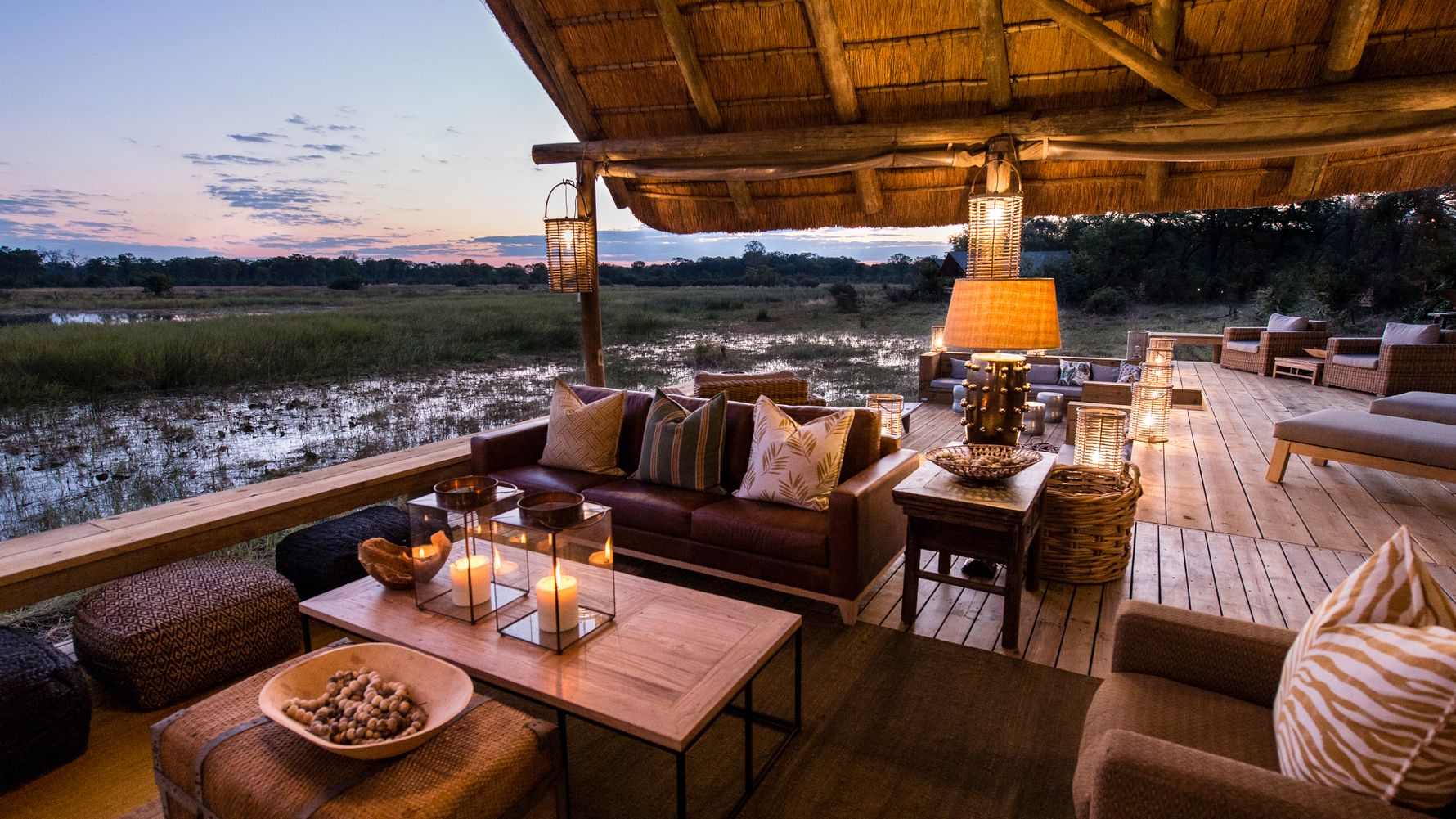 Activities
Day and night game drives, bush walks, boat and mokoro trips
Highlights
Location in the middle of the private Khwai concession at the animal-rich Moremi Game Reserve - seclusion and tranquility • excellent comfort and service • view from the luxurious chalet onto a wild animal-rich lagoon • often animal sightings directly in front of your own veranda
Animals
Elephants, lions, leopards, wild dogs, buffalos, hyaenas, hippos, cheetahs, various antelopes, baboons, zebras, giraffes, over 450 bird species
Staying at Sable Alley
Location
The Sable Alley Lodge is located in Botswana's private Khwai reserve, directly on an offshore lagoon, which is often visited by wild animals and inhabited by hippos. The Khwai concession is directly adjacent to the Moremi Game Reserve, famous for its abundance of wildlife.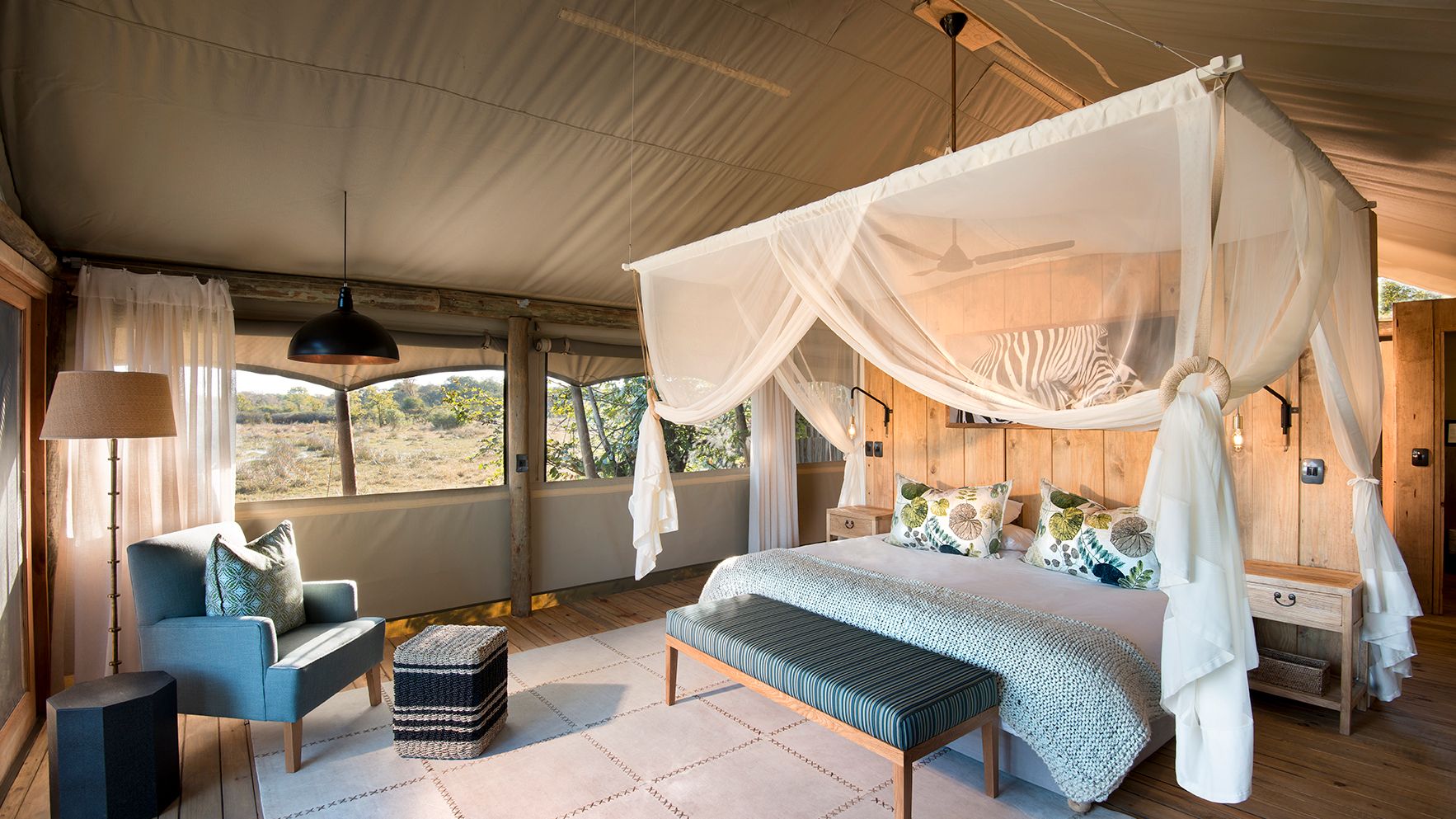 The Camp
Guest accommodation
Sable Alley accommodates its guests in twelve very comfortable safari chalets, which have been built free-standing at the edge of the forest on raised wooden terraces. Each chalet has access to its own bathroom with both indoor and outdoor showers. The two family chalets are slightly larger and offer sleeping accommodations for four to five people, depending on the age of the guests. All accommodations also have their own verandas with seating facilities that offer an incomparable view of the lagoon, which is often visited by wild animals. The tents are still equipped with mosquito nets, ceiling fan, lighting, sockets for charging small electrical appliances and enough storage space. A free laundry service is also available. Children from 6 years onwards are welcome on request.
Central facilities
The stylish main area of the camp is semi-open and has three wings. Like the guest chalets, it is located on a raised wooden platform. Here you will find a lounge with seating, a bar, a dining area for communal meals, a terrace and a swimming pool. Directly next to the main area there is also a fireplace with further seating possibilities, from which you can enjoy a wonderful view over the lagoon – as from almost all points of the camp. Furthermore, WiFi is available to guests in this central area.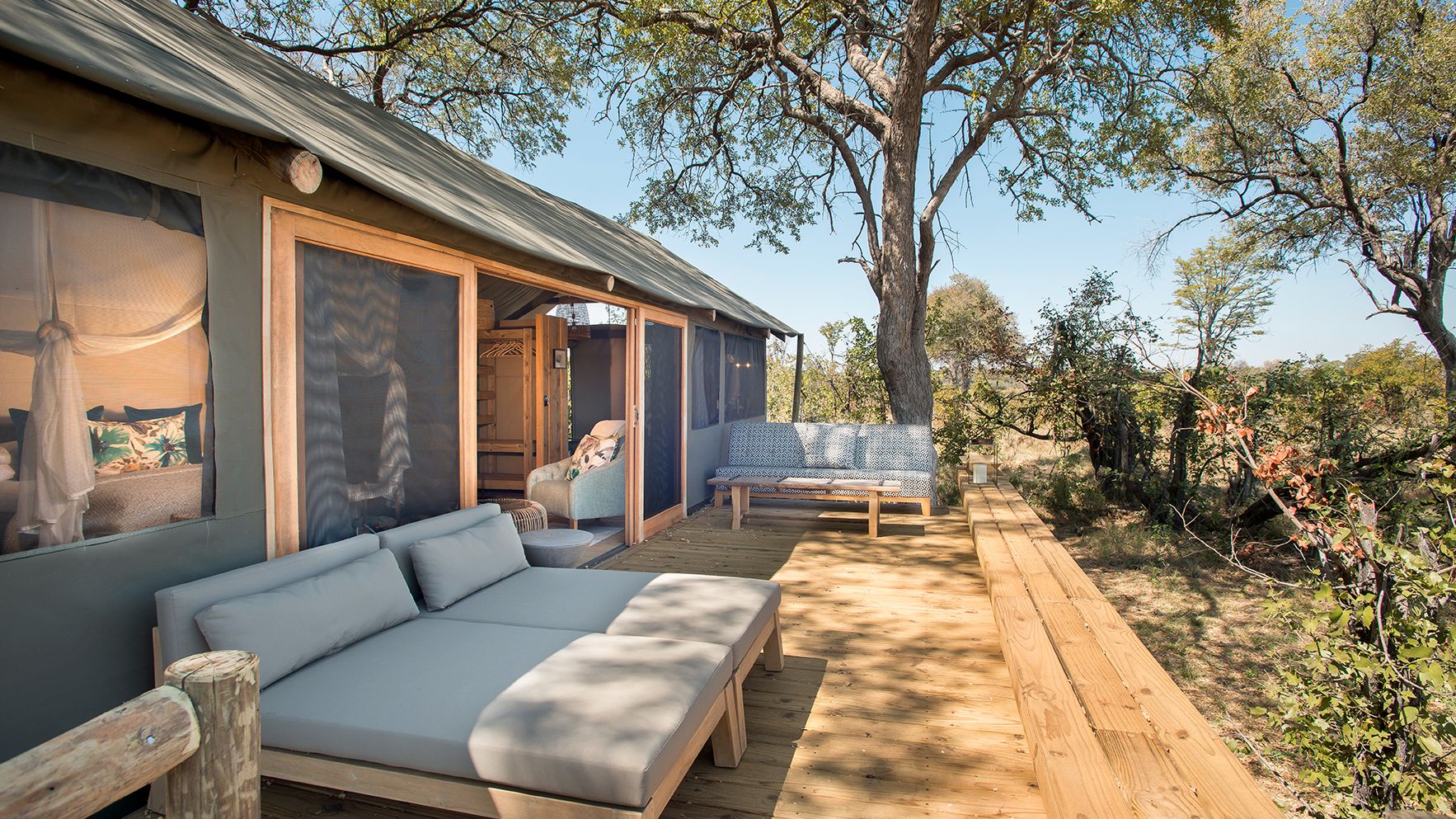 Activities
In order to explore Khwai's abundance of wildlife, game drives are offered in the morning and afternoon as well as after sunset. Bushwalks are also carried out, which enable guests to perceive the impressive and species-rich wilderness even more intensively. Depending on the water level, guests can also enjoy boat and mokoro rides, roaming idyllic canals and waterways in a particularly quiet way, while hopefully enjoying unforgettable wildlife sightings.
Highlights
Guests in Sable Alley have wilderness and wildlife right on their doorstep. The lagoon is home to numerous hippos and is regularly visited for drinking by large game herds. It is not uncommon to see elephants, buffalos and other animals cooling down in the neighbouring waters from their own verandas. Sable Alley continues to impress with outstanding comfort and service in the midst of relaxing seclusion. The area of the lodge is simply picturesque and the Khwai area, in the direct vicinity of the Moremi Game Reserve, is a real wildlife paradise.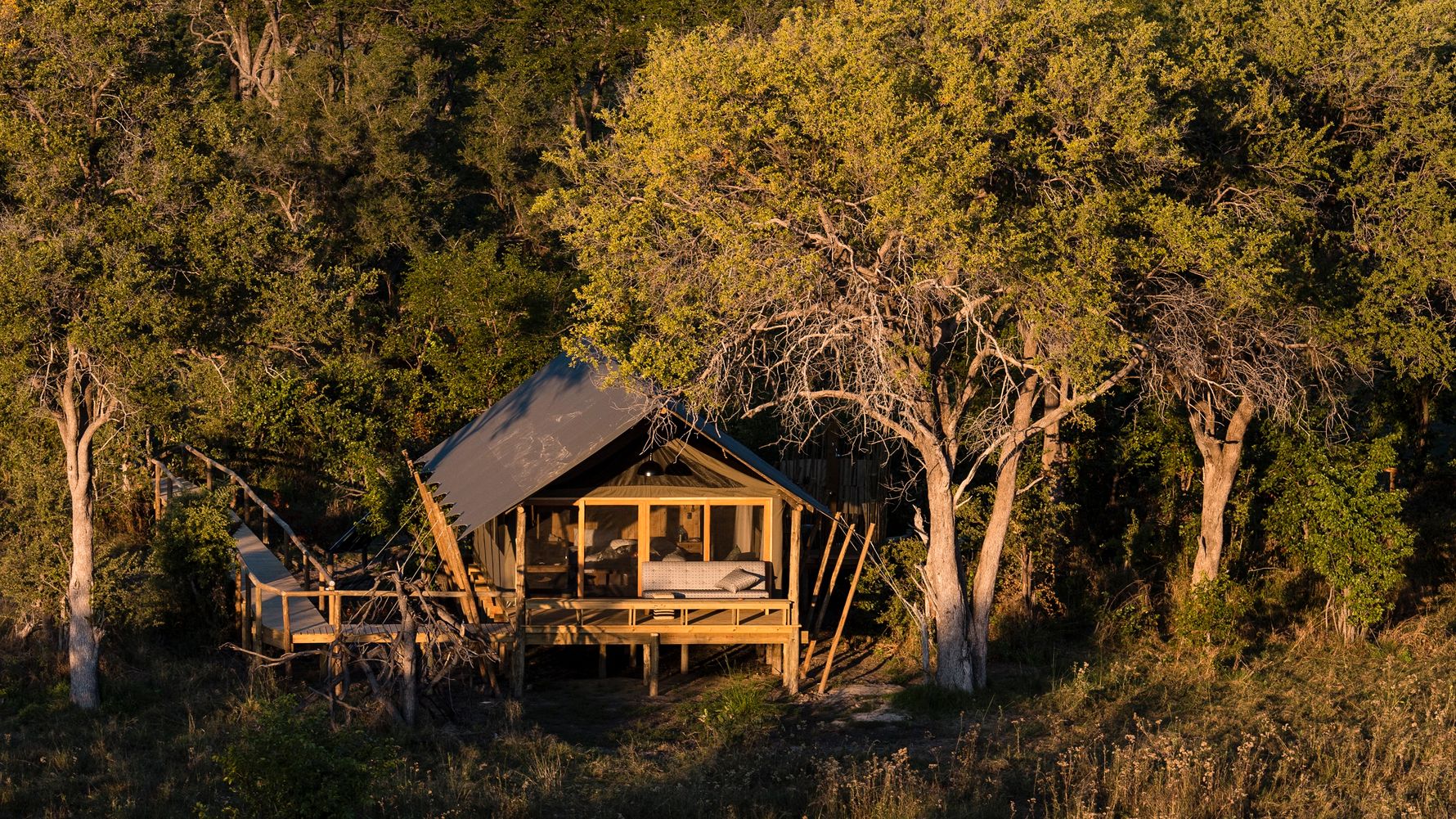 Animals
Through intensive efforts, the Khwai Concession as a former hunting ground has been transformed into a now flourishing wildlife oasis. Daily game drives, safaris on foot or boat trips will allow you to admire a fantastic wealth of species. With elephants, lions, leopards and buffalos, four of the Big Five have their home here. But also hyaenas, cheetahs, baboons, various antelope species, zebras, giraffes and even wild dogs can be found. Last but not least, bird lovers will get their money's worth in this area, where several hundred species have already been counted. What's special: Big game cannot only be observed on excursions into the bush, but directly from the camp. Numerous hippos cavort in the neighbouring lagoon, which is also regularly visited by different big game for drinking and bathing.