Natucate
Travel Guide Botswana: Chobe National Park
Chobe National Park is hard to beat in biodiversity and uniqueness. Animals such as elephants, lions, antelopes, giraffes, buffalos or leopards belong to the character species of the reserve.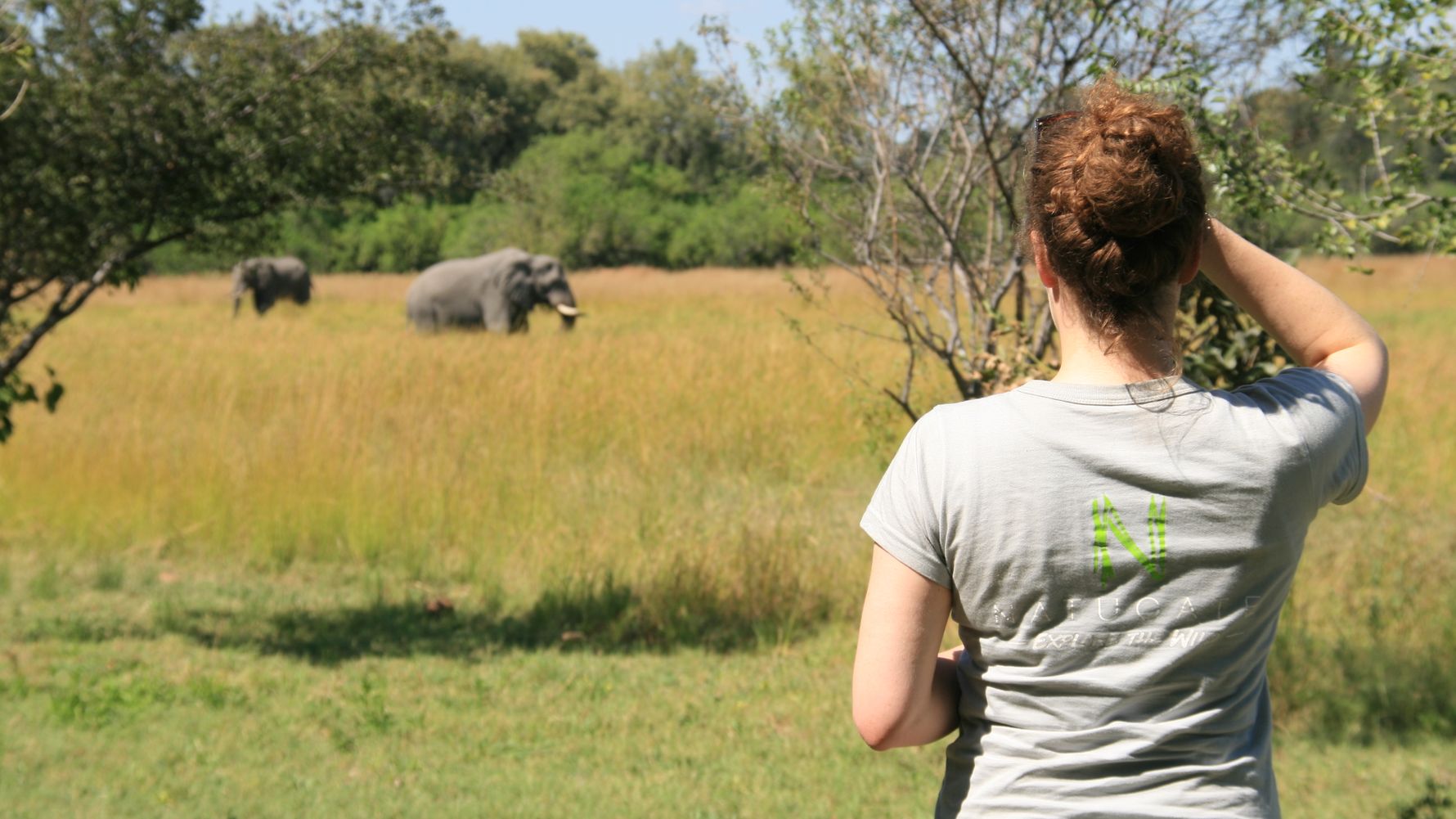 Chobe National Park is the oldest national park in Botswana. It was founded in 1967 shortly after Botswana gained independence from the United Kingdom. Originally, there was a settlement in the heart of the national park, which was reduced in size over the years. There have been no people living in Chobe since 1975. Through successive extensions, the park now has a proud extension of over 11,700 km². It is also part of a planned cross-border nature conservation area, the Kavango-Zambezi Transfrontier Conservation Area.
The park is located in northern Botswana. It owes its name to the Chobe River on its northern border, which has its source in Angola. Besides the Chobe River, the Ngwezumba Pans and the Savute and Linyanti areas are characteristic parts of the park. The typical vegetation of the Chobe National Park includes tree and bush savannah. Along the Chobe river you can also find typical riverbank vegetation. The numerous floodplain, swamp and forest areas offer an ideal livelihood for elephant and African buffalo herds. In addition, the southern distribution area of Puku, an antelope species of the water buffalo genus, is located here.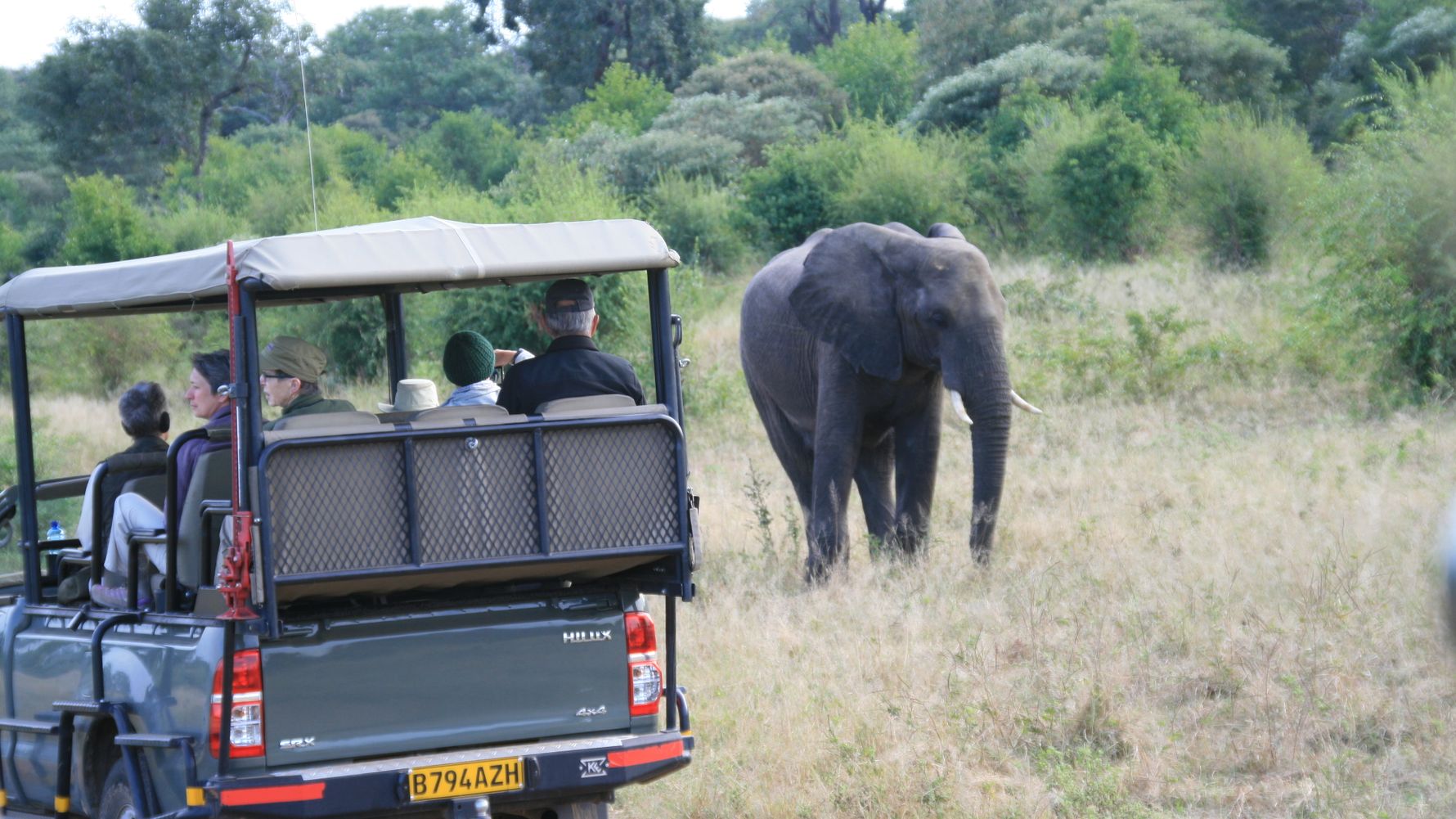 The large elephant herds are very characteristic of the Chobe National Park. Especially during the dry season thousands of animals gather here. The record was reached in the dry season in 2009, when about 30,000 individuals gathered there. In the area of the Savuti River, young and adolescent elephants regularly become prey to lions, especially during periods of drought.
Besides elephants, there are many other large mammals such as lions, spotted hyaenas, cheetahs, leopards, zebras, giraffes, hippos and warthogs. You can also observe the rare African wild dog and the endangered bushpig. Animals such as lyre antelope, blue wildebeest, eland antelope, great kudu, sable antelope, roan antelope, impala, waterbuck, lechwe, reedbuck and bushbuck are frequent representatives of the group of antelopes besides the puku. The Sitatunga occurs in the area of the Linyanti swamps. The park also has a rich bird and plant life.
For wildlife and safari enthusiasts, Chobe National Park is an ideal place to get to know Africa's wildlife under natural conditions.