Natucate
Volun­teering Greece - Milena
Milena was in Greece for two weeks to help protect sea turtles. Learn more about her volunteer work in the interview.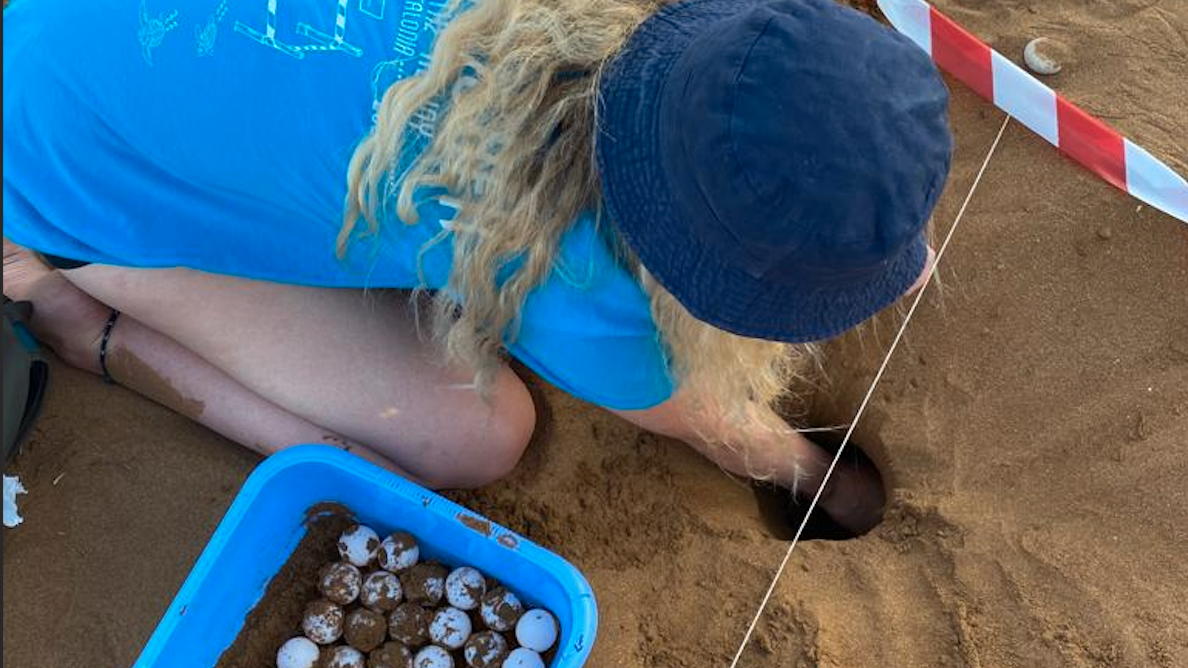 Profile
Name: Milena
Age: 19
Project: Sea Turtle Conservation in Greece
Location: Lixouri
Duration: June - July
Rating
Support from the Natucate team :
Arrival:
Partner on site:
Accommodation:
1) Could you give us a brief overview of your activities/tasks in the project/course?
Every day was different, and you had different tasks every day. I will now explain a few example days: If you have an early shift, then it starts at 5:40. There are three different beaches that a team goes to every day. So at 5:40, you ride your bikes for about 20-40 minutes to the beaches (depending on which beach you are assigned to). Once there, you then walk the beaches looking for nests, documenting them, taking pictures of them, measuring the distance to the ocean, etc. When you have walked all the beaches, you usually go back to the house between 9 and 12 o'clock (depending on how long you need) and have free time until 18:00. During this time, you can do whatever you want. We were there mostly at the beach or pool to relax because at 18:00 the evening shifts start. There are four different activities that must be done at 18:00, these last between 1-2 hours. But they will be explained to you in more detail on-site. If you have done these then you have for the rest of the evening free. That was an example if you have the early shift and evening shift on one day. But it can also be that you only have the morning shift or only the evening shift on one day and then have the rest of the day off.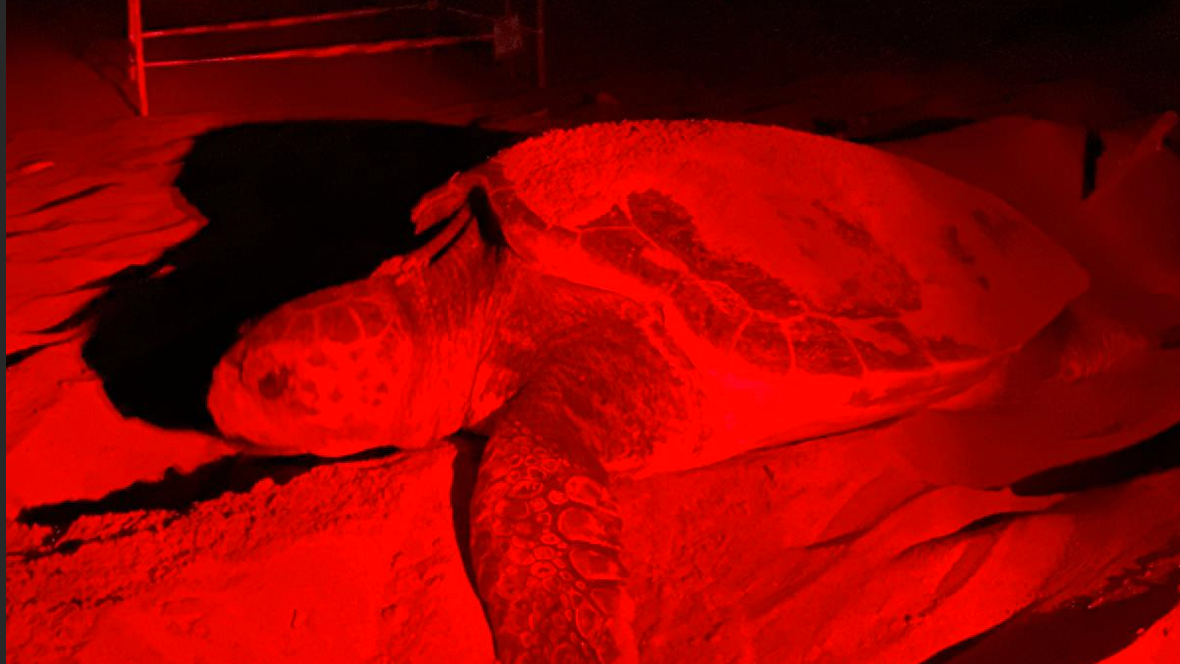 Another example would be when you have the night shift. With us it was so that one had the early shift, then on the same day the night shift, and on the following day again the night shift. There's a good reason for that because then you can sleep during the day so that you're fit for the night shift. If you then have the night shift on a day then you try to sleep the whole day as well as possible, because this shift lasts from 20:30 to 5:00. During this time, you walk along the beach all the time looking for the turtles. You walk for half an hour, very slowly and relaxed to the other end of the beach, once you have a 15-minute break (during which time you can eat/drink, sleep a bit, or just enjoy the sound of the sea) and then you continue to the other end of the beach and so on...until it's just about 5:00 and then you go home again. However, if you spot a turtle, then it gets very exciting. You may see the process of egg-laying live! That means the turtles digging, laying eggs, and crawling back into the sea. It is super interesting. At the end of the process, you measure the turtle and document everything. This process takes between 1-2 hours, depending on how fast the turtle is. In my opinion, the night shift was the best shift because you get to see a turtle, hold it, and you get to be there when it lays eggs. It may sound bad at first to stay up so late at night, but it is really rewarding!
2) What was/are the biggest challenge(s) for you during the project/course?
Communicating with the others. Most of the volunteers in my group were from England, so English is their native language, and they can speak it perfectly. I am from Germany, so I had a bit of a hard time participating in larger conversations in the beginning because everyone spoke so fast and jumbled and sometimes with a dialect. Speaking in private was not so difficult for me, because then I could concentrate on this one person. But after 4/5 days it also became easier, and my English improved a lot.
3) Was there anything that you particularly liked? Or something that you remember particularly negatively?
I particularly liked the night shifts. These were also demanding because you walk along the beach from 20:30 - 5:30 looking for turtles, but when you see a turtle you forget the tiredness and it is the best thing you have ever seen. I also loved the fact that the house was only 5-10 minutes from the beach, so it was very easy to get to the ocean. The kitchen in the house was also super big and you had enough space to cook. I really didn't notice anything particularly negative. But I am also an uncomplicated person and take everything as it is. Therefore, for others something may not have been so nice or negative, but I found everything according to the circumstances very very nice!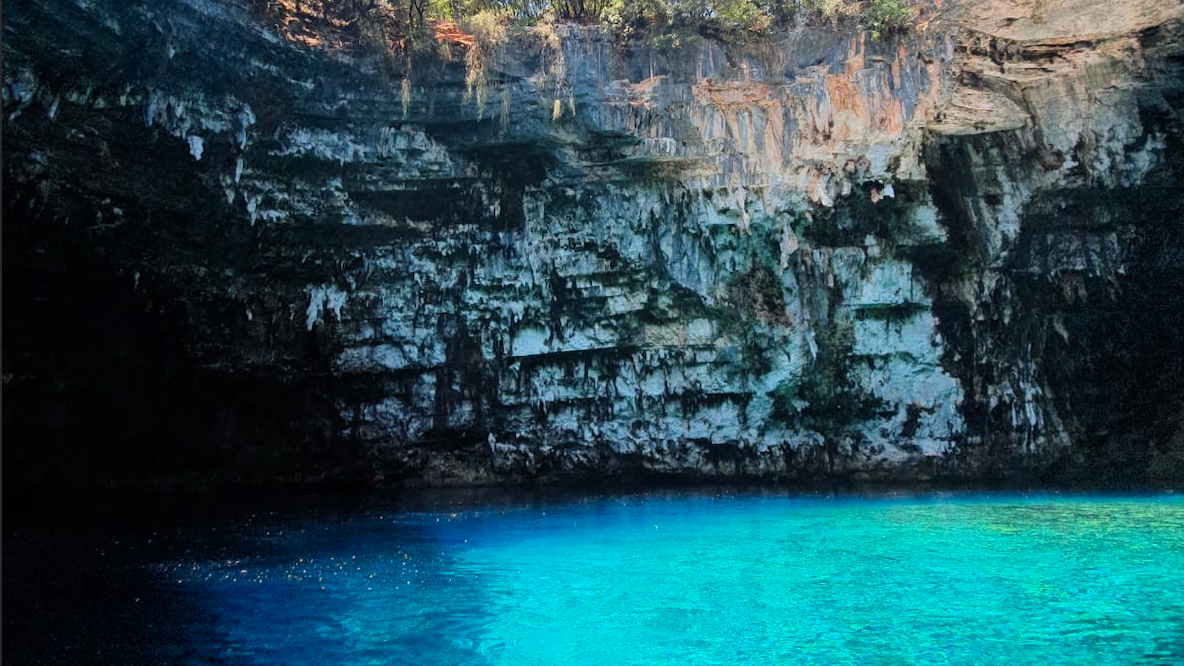 4) Did you have certain expectations before you traveled to the project/course? If so, were your expectations met, disappointed or perhaps exceeded?
To be honest, not really. I let everything come to me and hoped that I would get along well with the other volunteers, which was the case.
5) Have you done anything in your free time that you can recommend to future participants?
Take the ferry to Argostoli, go shopping, buy souvenirs, go to the beaches, see the city, go pedal boating
Go to Sami (by cab 15€ per person or by bus 3,70€ per person) and see the Melissani Cave
Go to Myrtos Beach
Snorkel in Argostoli
Go to the "Loft Bar" in the evening
6) What tips/recommendations would you give to other participants who want to do the project/course? (e.g. tips that would have helped you - before or during the trip)
Don't think too much about it, just look forward to it and enjoy it! It will be a wonderful time! Everything you didn't bring/forgot, you can get or borrow from others. Be sure to bring an underwater camera or cell phone case, because you can take super nice pictures. Otherwise, just enjoy, and have a great time!
7) Can you estimate how many additional costs you had on site? - We can pass this information on to future participants.
I think about 300€. But you can also get by with less, but I travelled a lot on site, saw a lot and bought one or two things. For food and drinks I guess it was about 80€ - 100€ (we ate in restaurants four times).