Natucate
Volun­teering USA Vegan Farm – Sandra
Animal welfare in the USA: Sandra helped protect formerly farmed animals on a Vegan Farm in California and now reveals more about her time on the US West Coast.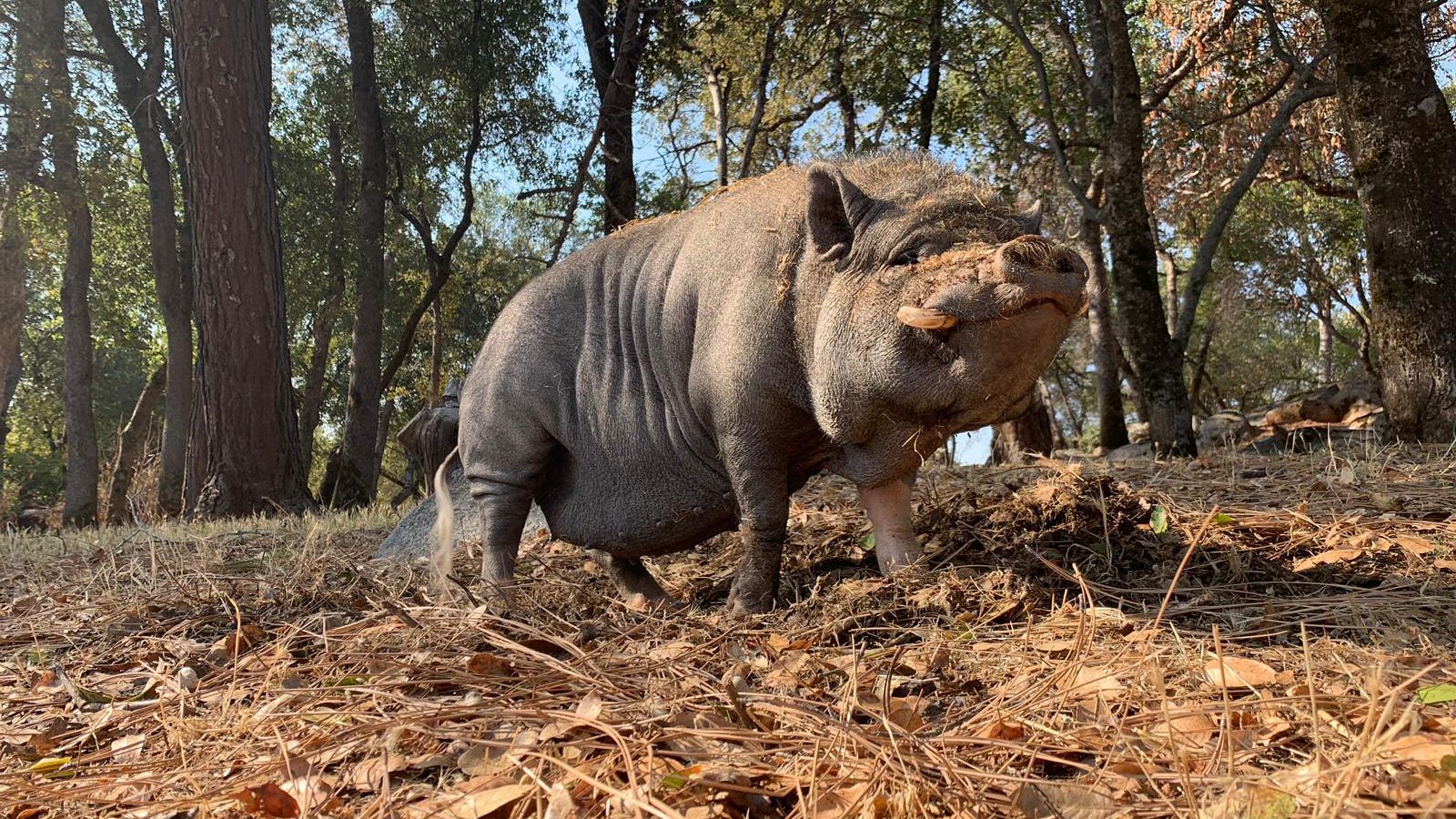 Profile
Name: Sandra
Age: 32
Project: Animal welfare on a Vegan Farm in the USA
Locations: Grass Valley, California/USA
Duration: Beginning of September until mid-October 2019 – 6 weeks
Rating
Support from the Natucate-Team:
Arrival:
Project partner:
Accommodation:
Volunteering in California – Feedback: Eight questions for Sandra
1) Could you give us a brief overview of your activities in the project?
I supported the animal keepers in their activities. This included clearing out and cleaning the stables and covering the cleaned stables with fresh litter, hay and straw (chickens, sheep, goats, hares). The dirty litter and co. was disposed of in the course of daily trips to the compost. We also kept the enclosures and meadows clean for the cows, pigs and donkeys. During the warm months so-called "Heat Checks" were performed which means to make sure that all animals are well even in heat and that they are supplied with enough water.
After about two weeks a small evaluation of the achievements and abilities takes place. If the basics work well and if you can carry out all tasks responsibly and efficiently, more exciting tasks can be added. I was able to help with the feeding of the animals, assist with the medical check-ups, comb the the cows, help with the opening and closing of the facility and even assist the tour guides with the guided tours of the site. During the project I had the opportunity to get to know many of the animals and learn more about their behaviour. It was especially nice when I got the opportunity to socialize with the animals.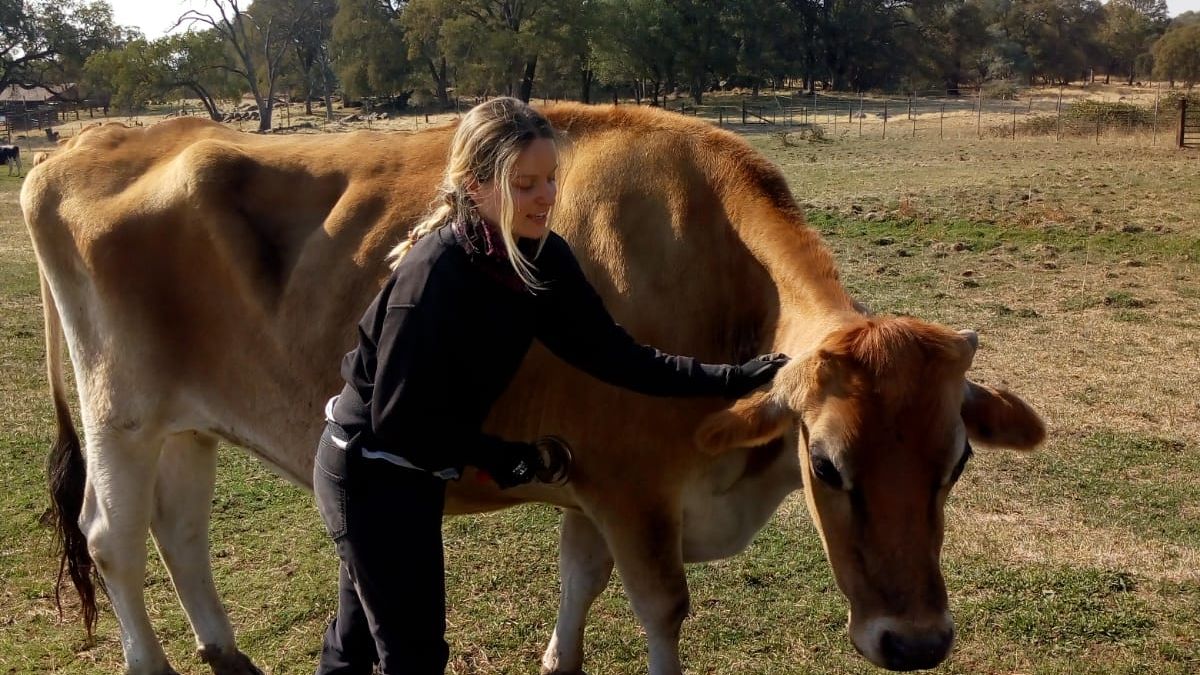 2) What were the biggest challenges for you during the project?
I was surprised how strenuous the work was for me physically. In the first two weeks, I often reached my limits. But I'm very glad I stayed strong. I've gained a lot of strength and stamina. And in the end I was surprised how much easier everything was for me and what I was capable of.
3) Was there something you liked most? Or something you remember particularly negatively?
It is incredibly nice to get to know all the different animals. They all have their own history and their own personality. Zeke, the chicken that likes to be pet and then purrs. Jett, the sheep that loves to get attention, but can also quickly get mean. Jellybean, the donkey who has a deep friendship with Mr. G, the goat. I'll never forget the time with the animals. Especially as a vegan, it has been a wonderful time for me in this project. The employees themselves live vegan, out of respect for the animals, and are incredibly committed animal rights activists..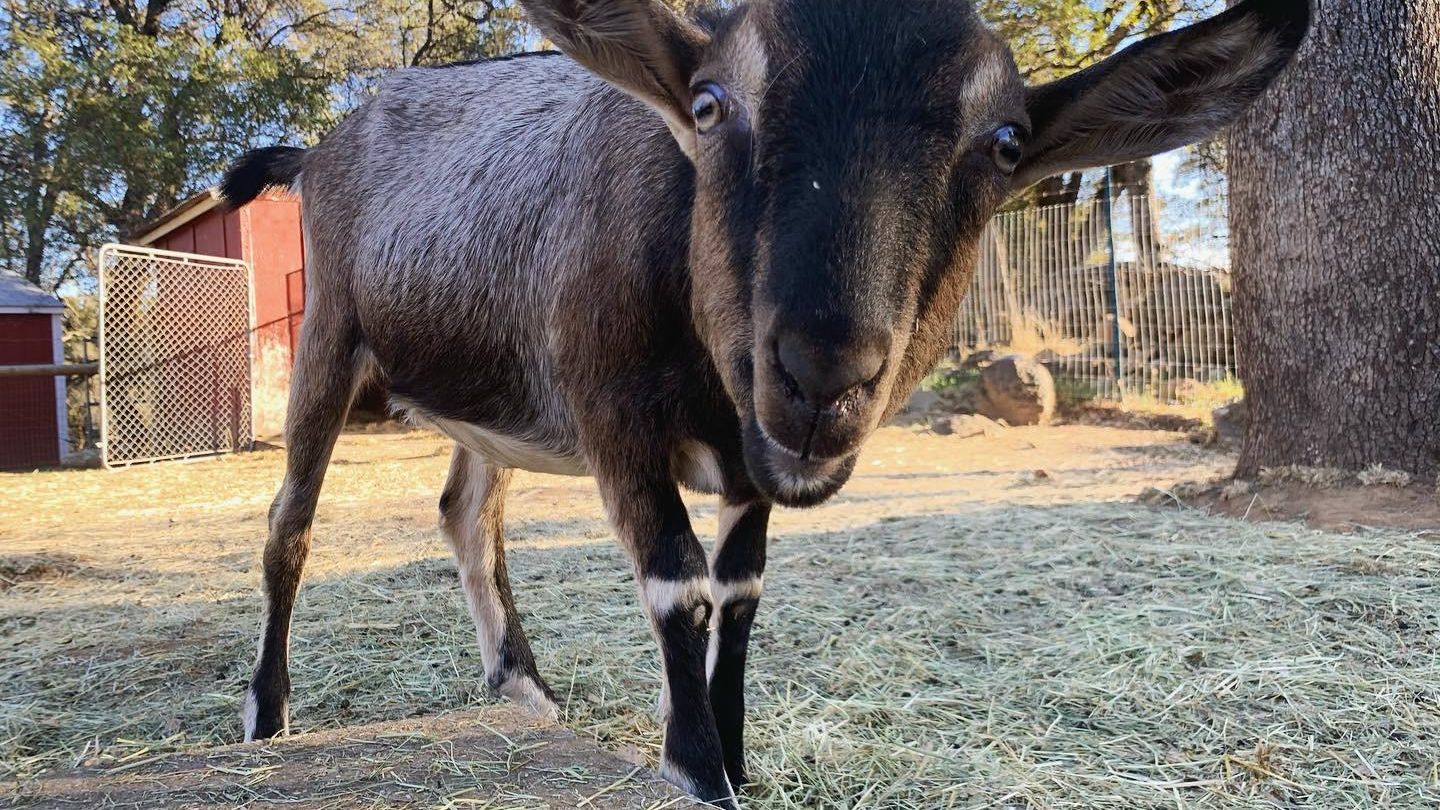 4) Did you have certain expectations before you travelled to the project?
It was more strenuous than expected but in retrospect it was also a great experience. I didn't expect to learn so much about animal care. I was positively surprised at how much commitment the employees showed on the subject of animal rights and how much I could learn here. The encounters with the animals and getting to know new people exceeded my expectations.
5) Have you done anything in your free time that you can recommend to future participants?
Inform the office/Education Center as early as possible if you are interested in participating and/or assisting in the guided tours. That was a great experience! Get together with the other interns and go to the cinema in Grass Valley (the cinema itself is in the 60s style and the city looks like a film set). And, of course, use your free days to spend a lot of time socializing with the animals. Otherwise, the accommodation is well equipped and you can read one of the many books on site or watch Netflix.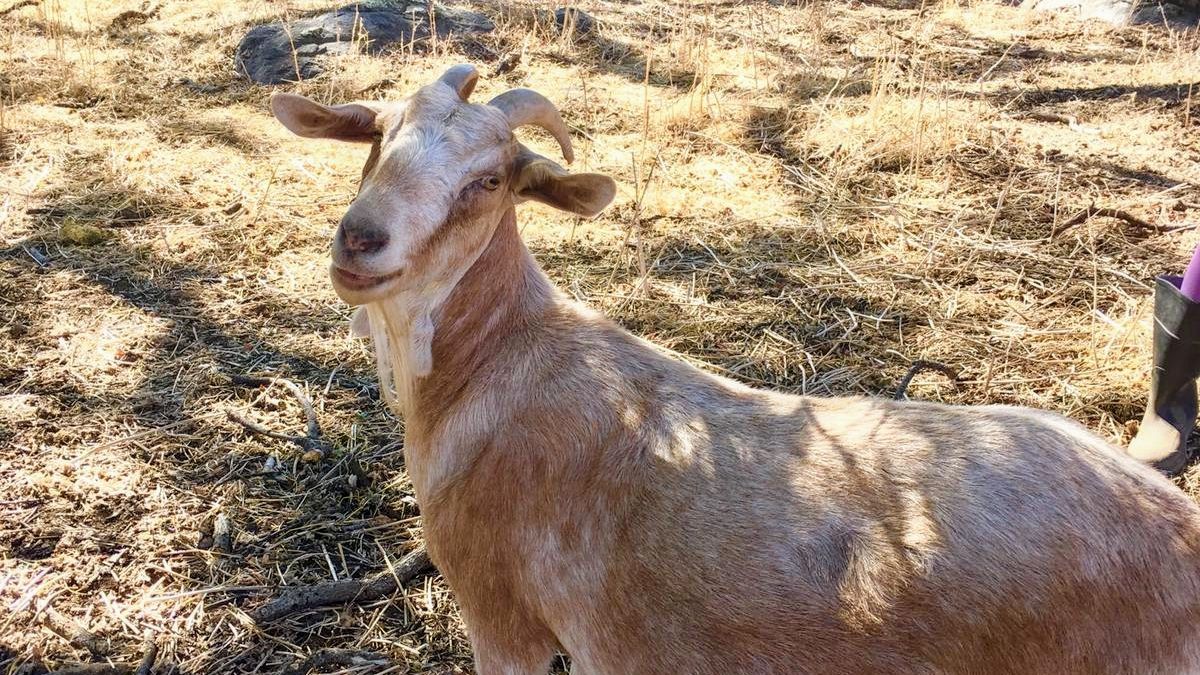 6) What recommendations would you give to other participants?
Long trousers must be worn all year round. Leggings aren't enough, but it should be jeans or work trousers. In any case, take a bandana with you (it can become very dusty when cleaning the stables) and use it as a mouthguard. A hat/cap against the sun is also highly recommended. And if you don't want to touch everything with your hands: take a pair of work gloves with you. Do not take too many hygiene products with you as these can also be purchased locally. In Grass Valley you can buy (almost) everything. If necessary, take a few fabric bags with you for weekly shopping. There may be power outages, so it is better to have a little too much (drinking) water in the house – because in case of a power outage the water is also turned off – and some food that does not need to be cooled. Socializing with the animals takes a rather small part during working hours. I recommend doing this on your free days with a lot of time.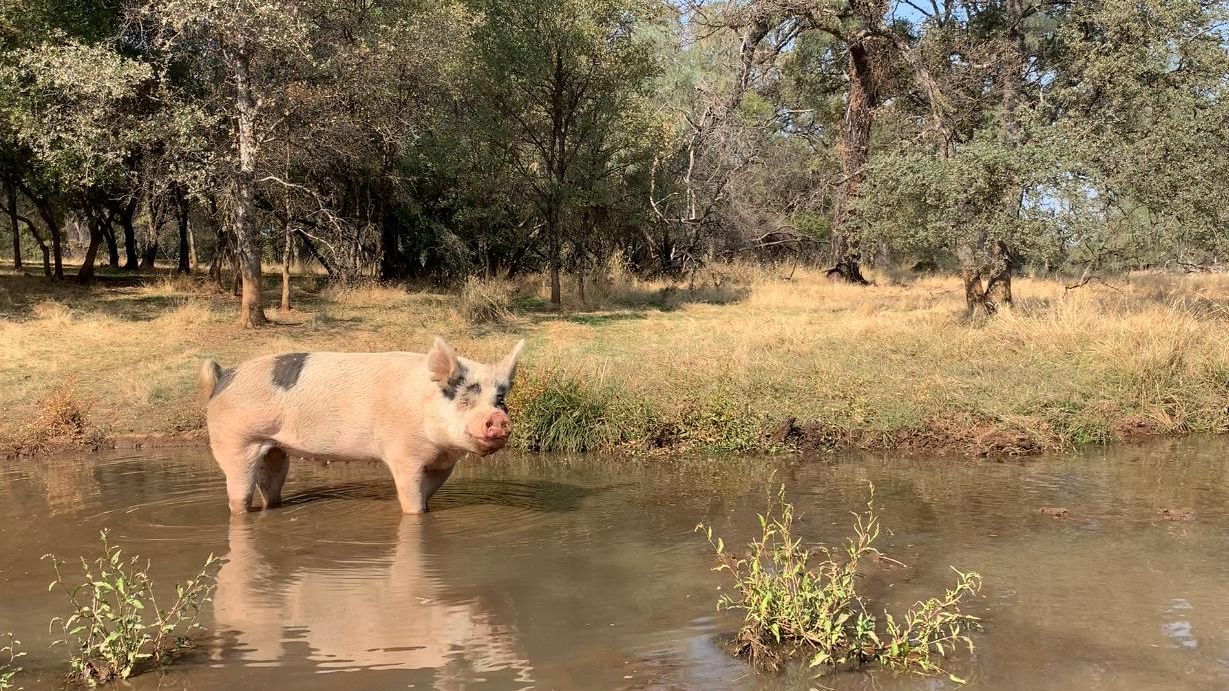 7) Can you estimate how many additional costs you had on site?
I spent about $100 a week on grocery shopping ($50 of which was provided by the project). Movies cost about $11.
8) Here is still space for other suggestions or stories from you:
Thank you very much for this great experience which I will never forget my whole life. The project is great, the accommodation very nice and the animals and people on site are just great.
And a big thank you to Daniel and the whole Natucate team for supporting me and answering my questions. I felt well taken care of!