Natucate
Sustain­able Travel – Zero Waste
As species and nature conservation is very important to us, we would like to give you tips and advice on how to make your trip sustainable. The goal is to achieve the smallest possible ecological footprint.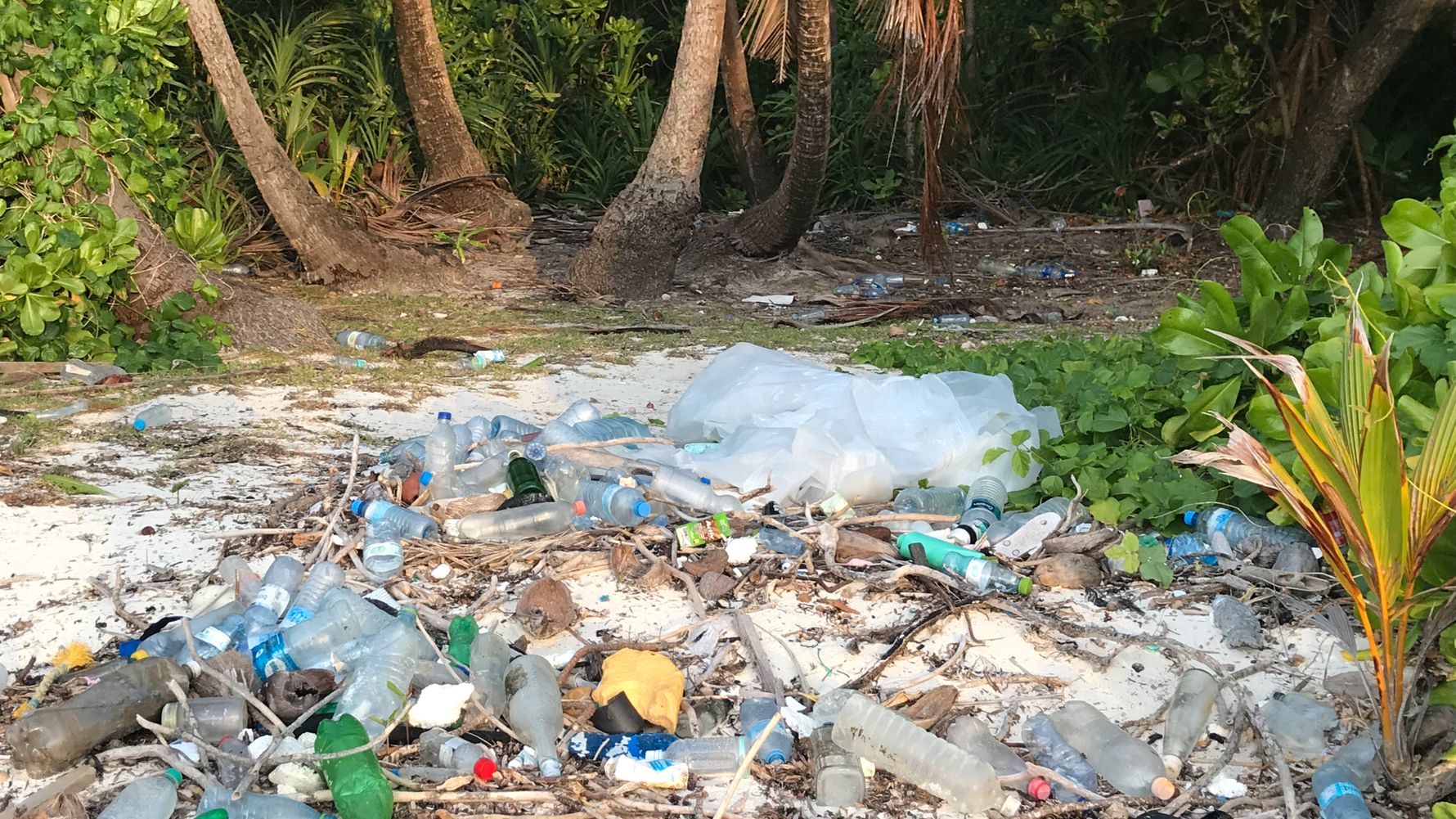 Zero Waste – Avoiding waste when travelling
This blog post on sustainable travel is dedicated to the topic of waste. It becomes more and more obvious how harmful plastic waste is to our environment. Fortunately, in many countries people start to question the use of plastic. Plastic bags will be banned and plastic straws will be replaced by environmentally friendly alternatives. But how can we avoid waste on our journeys?
What can I do to avoid plastic waste while travelling?
There are a few tricks that are easy to use. Let's start with packing your bags:
Shampoo, shower gel, sunscreen – indispensable on every journey. But unfortunately, most of these items are packed in plastic. If the sunscreen is used up, the empty package remains in the country you have travelled to and, in most cases, ends up at the rubbish dump.
In the meantime, however, there are some alternatives. Solid hair shampoo, soap and even solid sunscreen. In this way you prevent leaking shower gel and can avoid plastic packaging. Another plus: most of the products are also environmentally friendly in terms of their content. The pieces are also quite rich, so you don't have to buy supplies that often.
For your trip you can store the solid soaps and shampoo pieces in a cloth bag or in a reusable tin.
How about food?
Another factor that causes a lot of waste is the local diet. Plastic bottles and to-go meals are convenient but leave a lot of packaging waste behind. Instead, pack your own water bottle that you can refill over and over again, so you avoid buying plastic bottles that you throw away after a single use.
Instead of buying a packed sandwich in the supermarket, prepare one yourself in your accommodation and take it with you. Pack a lunch box in your luggage and you can prepare your snacks in your accommodation or have your leftovers packed in the restaurant. If you have a knife, fork and spoon with you, you don't need a disposable cutlery. If you also do without the straw in the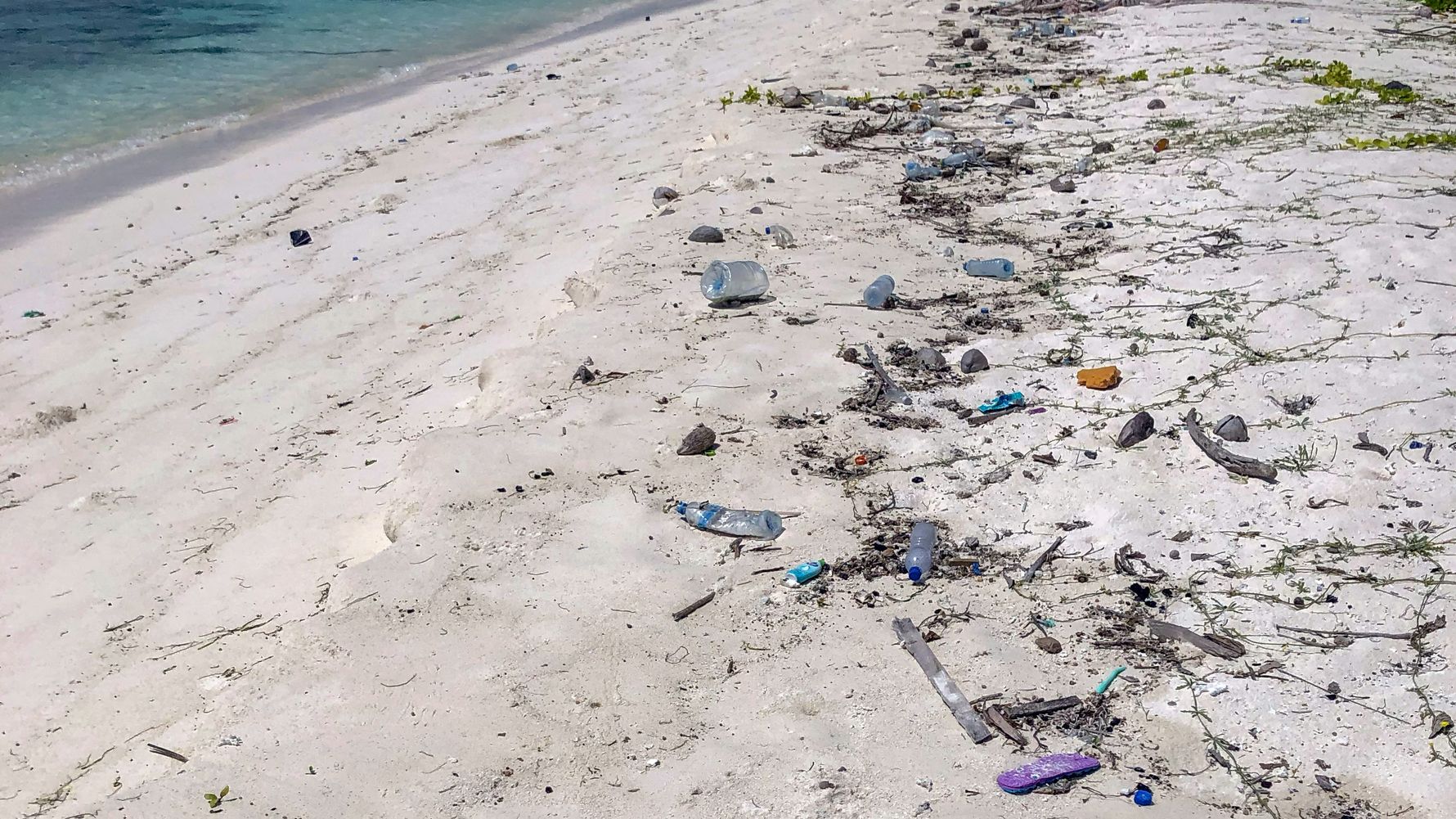 And what do I have to consider when it comes to shopping?
This takes us straight to the next thing: shopping. In many countries, purchases at the checkout are still packed in plastic bags. You can avoid these by bringing cloth bags and vegetable nets from home - these are also great for sorting your clothes in your backpack. So it's always worth bringing some bags with you!
In addition to buying food, souvenirs are often the source of unnecessary packaging waste, especially as they are usually made of plastic themselves. When buying a souvenir, think about whether you really need it and whether there is no alternative. Instead of many small souvenirs, perhaps one larger one is enough – which may be a little more expensive but supports a local, sustainable project.
If you apply these tips, you not only help to avoid garbage, but also act as a role model. Others may follow your example on their next trip and you may also inspire a local hotel or restaurant operator to avoid plastics such as straws.
Your role model function goes even further! Don't leave garbage behind on excursions but take empty packaging with you and dispose of it at appropriate collection points. If another person leaves garbage behind, call the person's attention to it in a friendly way - perhaps the candy wrapper just happened to fall out of the bag by accident.
We hope that this blog post will help you on your next trip to avoid garbage and reduce your ecological footprint. If you have any questions or comments on the subject, we look forward to hearing from you. To learn more about Sustainable Travel, take a look at our blogs Sustainable Travel: Flying and Sustainable Travel: Hygiene Products.