Natucate
Volun­teering South Africa Zululand – Greta
We asked Greta to fill out our feedback questionnaire to share her experience as a volunteer in our wildlife conservation project in South Africa with us. Learn more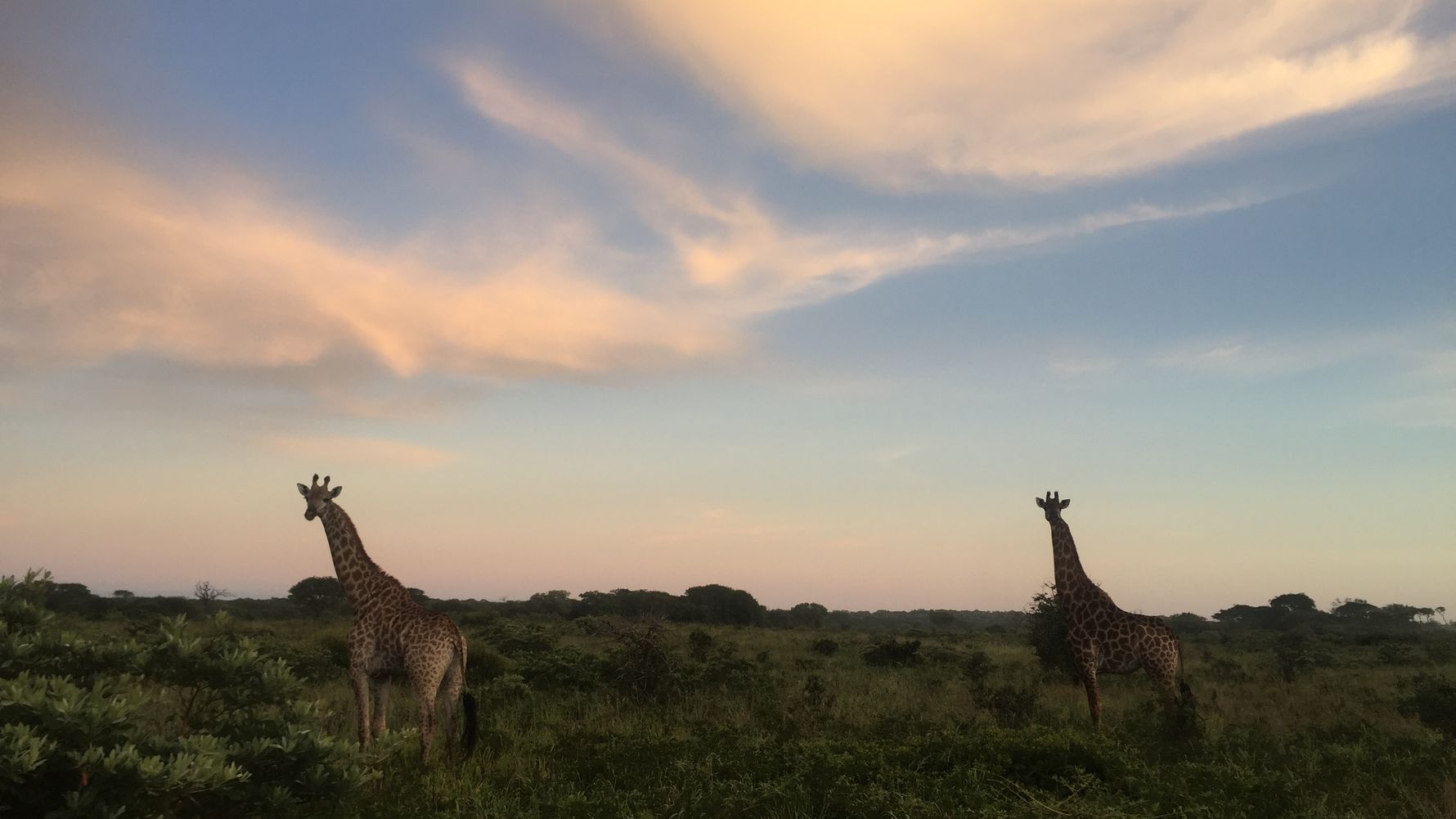 Volunteering in South Africa – Feedback: Seven questions for Greta
1) Could you give us a short overview of your tasks in the course?
This project focuses on protecting endangered species. Together with other volunteers I took part in two to three tours every day to observe animals. They can be partially tracked with a radio telemetry device because they wear collars and it's easier to find them that way. During my stay we focused on lions, wild dogs and elephants. We observed and documented the animals and their behaviour. The results were transferred and evaluated into a data base once a week.
In every park there are two monitors which are used by the organisations on site to conserve animal species. We, the volunteers, always drove together around the park with them. While observing the animals, we learnt a lot about the local fauna and analysed animal tracks. Also, cameras are exchanged and replaced and the pictures taken are evaluated eventually. This way it is possible to receive pictures of the animals when they are not disturbed. Another task in the project is to count animals to control populations. In Tembe, the wild dogs live in a compound and are not allowed to live free in the park. They are fed with antelope meat always.
2) What were your biggest challenges during the course?
The most exhausting thing was getting up early in the morning because we left the camp before sunrise every day. Since there is a tour planned for the evening most of the time, you return quite late and the days are very long. When it's very hot during the day, you can relax and have a siesta, though.
During your two weeks of spare time you stay in the camp. We weren't allowed to leave because the camp is in the middle of the park. There aren't too many possibilities to spend your free time properly. We read very much, played games and relaxed.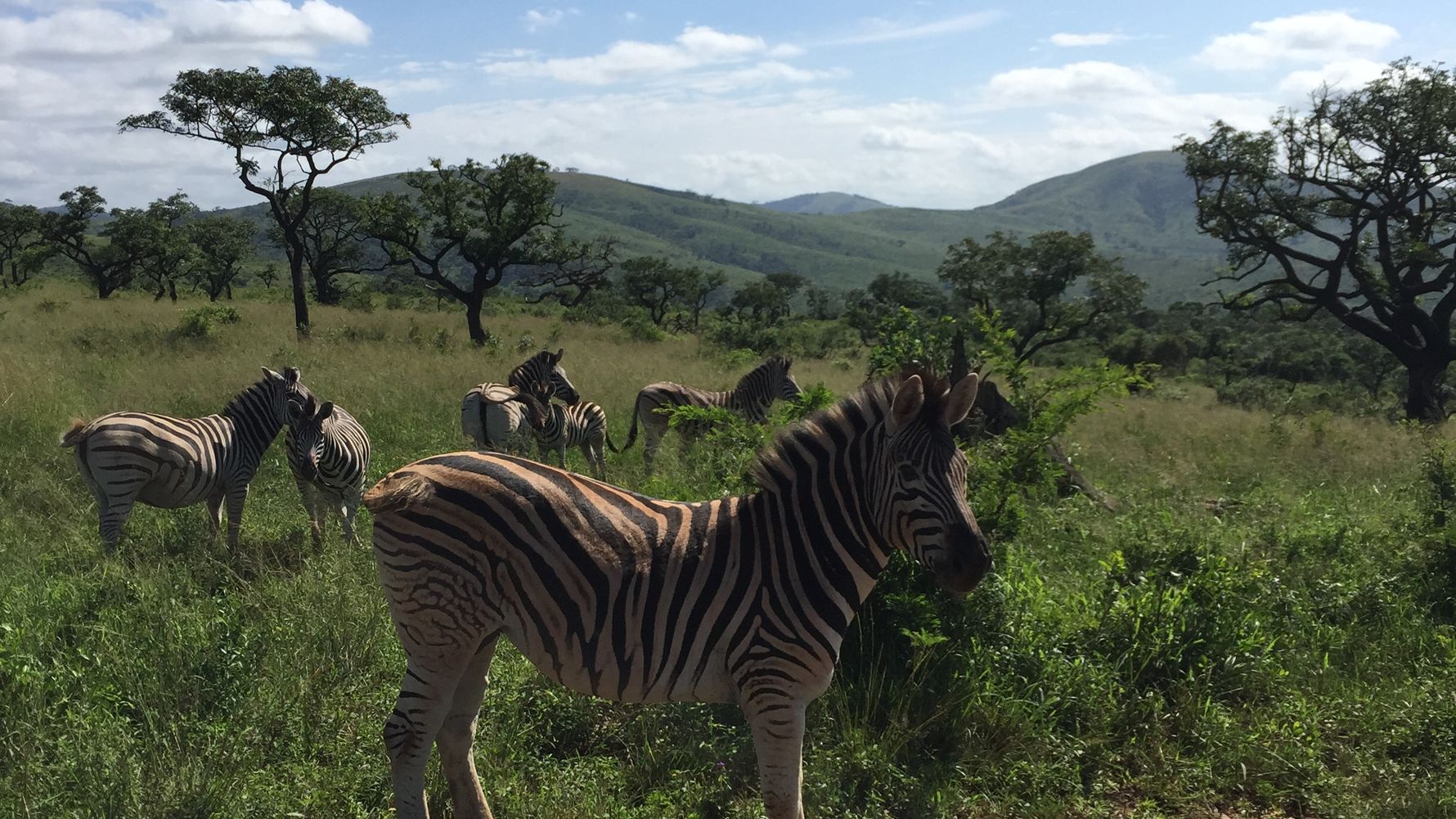 3) Was there anything that you liked most? Or anything that left you with a negative impression?
The wild dogs live free roaming in the park in Hluhluwe and we watched them frequently. One day we found out that one of them had a huge wound on his head and had to be taken care of. The vet of the park narcotised the animal, treated it and put on a new collar because the old one didn't work anymore. It was really interesting to see that from up close.
4) Did you have certain expectations before you started the course?
Before I started the project, I wasn't really able to imagine what to expect and what the project would be like. The first tour in the park was so overwhelming because you are able to get really close to animals like elephants which you only know from zoos. Among all these animals you get to see, the landscapes and sunrises in the park are simply stunning.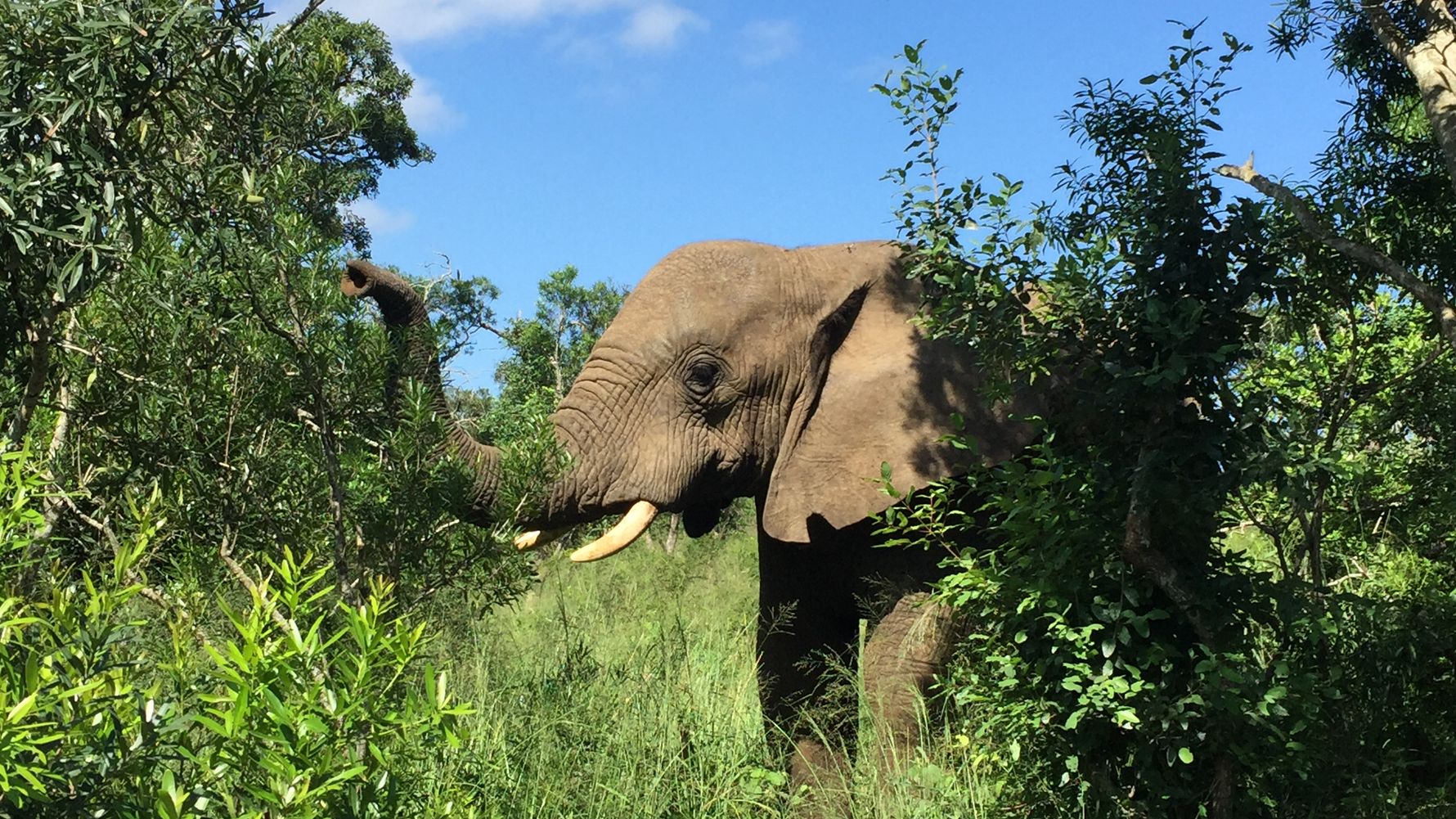 5) Did you do anything during your free time that you can recommend to future participants?
In some camps you have the opportunity to visit St. Lucia for three days during your two weeks off together with other volunteers. You can do different things like a boat trip to visit the hippos, a horseback safari or trips to the beach. I also recommend bringing along a good book or games which you can play with other volunteers in your free time.
6) Which tips would you give to other participants who would like to do this course?
I recommend taking a good camera with you to capture all these wonderful moments. And carrying binoculars with you is also very useful since the animals are miles apart sometimes.
7) Can you guess how many additional expenses you had?
In general, there aren't many extra expenses on site. I arrived on a Sunday and spent a night in Richards Bay since the projects starts only on Mondays. Each Monday you go grocery shopping and change the camp every two weeks. There you have the opportunity to buy snacks, drinks and alcohol. In Hluhluwe you can walk to a hotel by foot and have food and drinks there. I spent about 170€. The trip to St. Lucia which is offered in some camps is not included in the price. It costs about 100€.