Natucate
Volun­teering Seychelles North Island – Nancy
Nancy spent four weeks in the Seychelles to help protect endangered sea turtles on North Island. In her feedback questionnaire you can learn more about her time.
Volunteering in the Seychelles – Feedback: Six questions for Nancy
1) Could you give us a short overview of your tasks in the project?
beach control - vegetation - turtle GPS - beach profiling - data entry - snorkeling - relocating turtle nests
2) Was there anything that you liked most? Or anything that left you with a negative impression?
There were so many magnificent moments on North Island, each one is special. North Island is an absolute dream spot for work. One thing I didn't like that much: the centipedes.
3) Did you have certain expectations before you started the project?
My expectations have definitely been exceeded. I will never forget my time on North Island.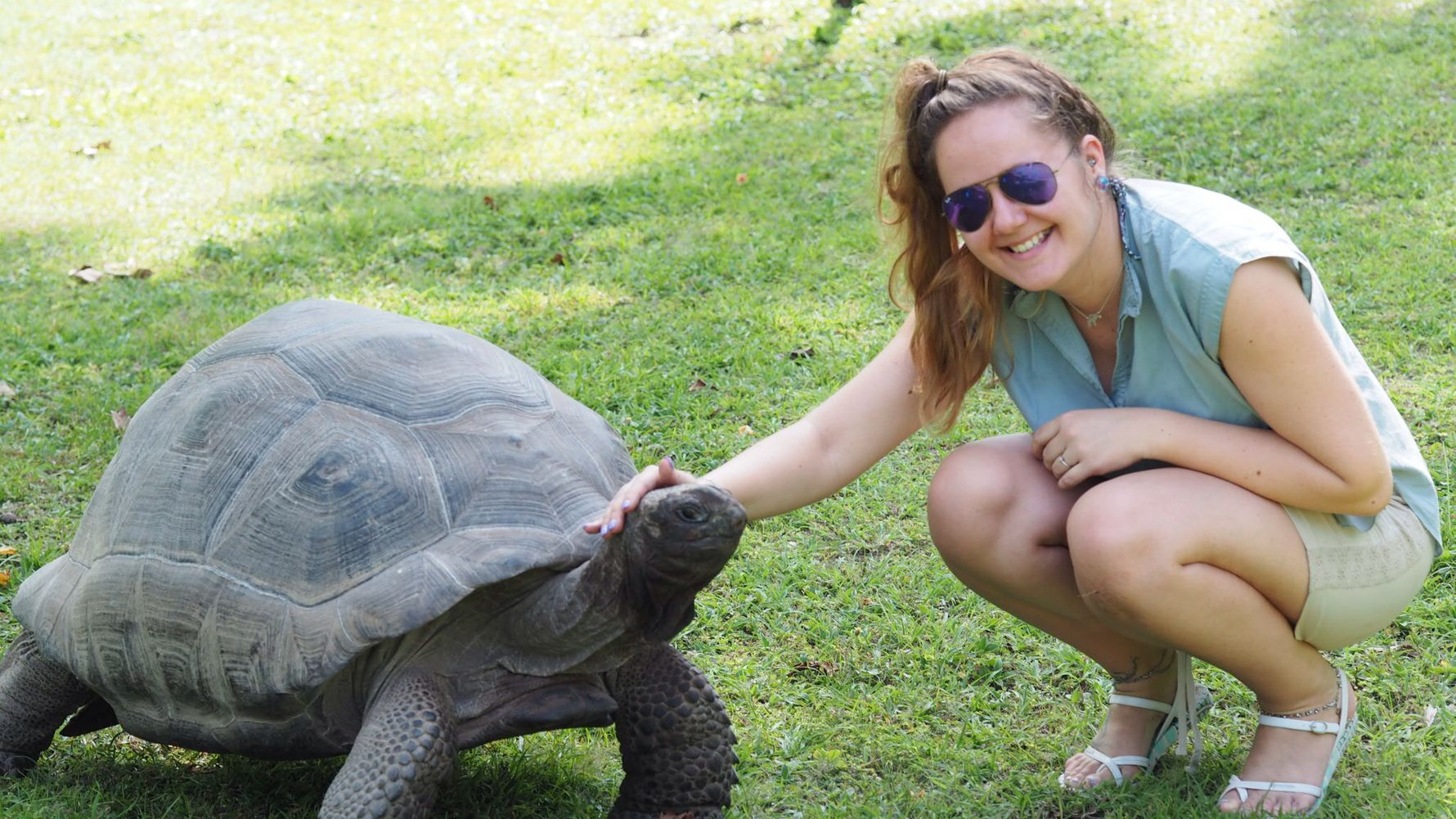 4) Did you do anything during your free time that you can recommend to other participants?
Make use of your free time in the afternoon: go to the employee beach to get a tan and forget about everyday stress. Do all three hiking trails if possible, but beware: in case you are not too much of a sports guy it can be quite exhausting ;). If there's time left after the project, visiting La Digue is a must-do!
5) Which tips would you give to other participants who would like to do this project?
Get information about all conditions on site beforehand and pay attention to the packing list! The team at NATUCATE helps you with all your questions before and during your journey
6) Can you guess how many additional expenses you had?
I only had additional expenses for soft drinks, snacks or alcoholic drinks. I spent an additional 10 euros in four weeks.