Natucate
Volun­teering: North Island project receives World Legacy Awards 2017
Our conservation project on North Island/Seychelles has won the prestigious 2017 National Geographic World Legacy Awards in the category of Conserving the Natural World. Learn more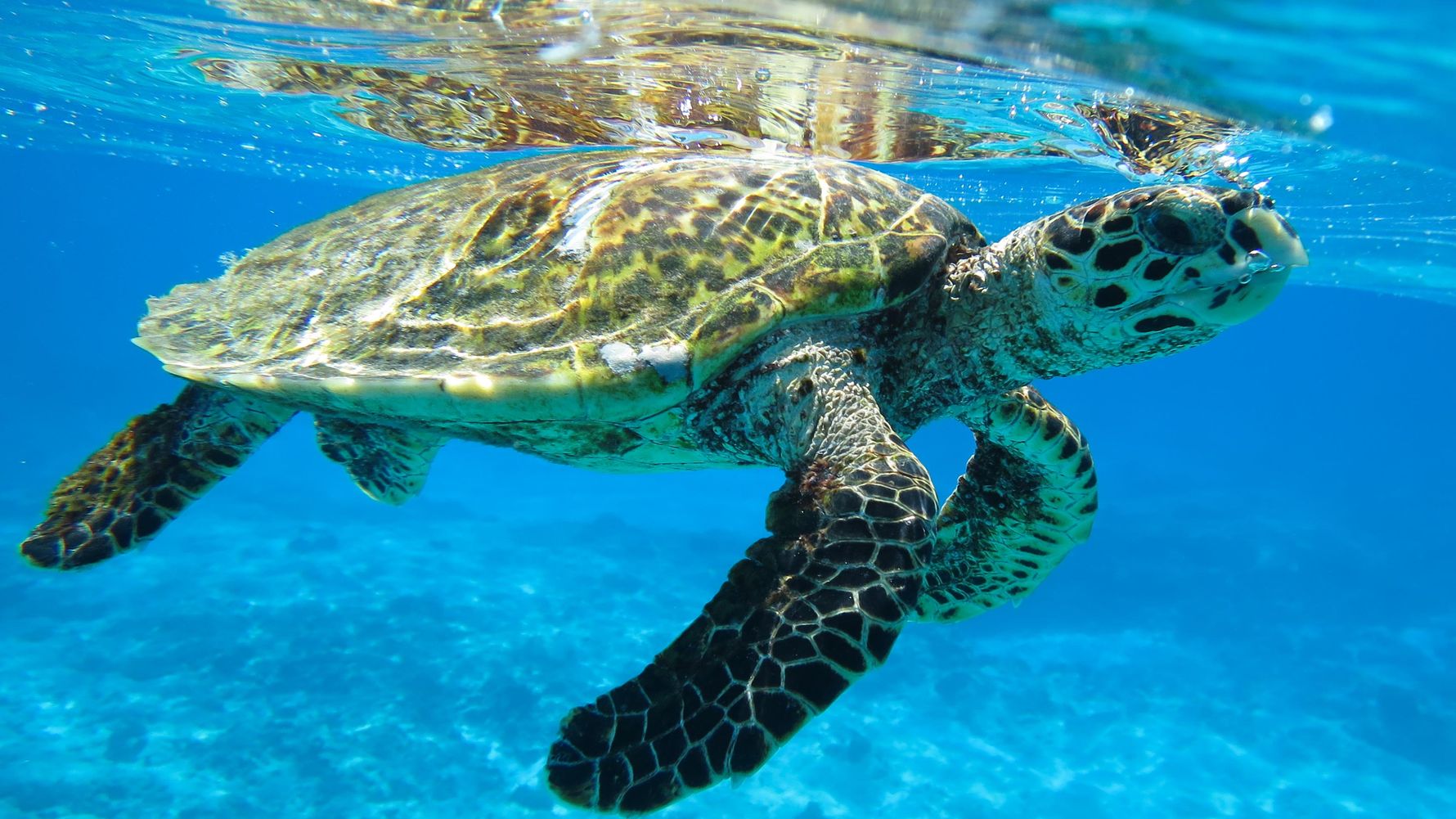 Category "Conserving the Natural World"
North Island of the Seychelles was awarded with the World Legacy Award 2017 of National Geographic in the category "Conserving the Natural World". The world legacy awards – in partnership with National Geographic and ITB Berlin – have honored North island as a leading force in sustainable tourism and for the remarkable support of environmental conservation, species conservation of rare and endangered species and the recovery of natural habitats.
The project "Noah's Ark"
Marking and monitoring the endangered Green Turtle (Chelonia midas) and the critically endangered Hawksbill Turtle (Eretmochelys imbricata) are one of the main tasks conducted on North Island. Other species which are monitored are the Aldabra Giant Tortoise (Aldabrachelys gigantea), the Seychelles gray white-eye and the white-tailed tropic bird. Part of the project is to provide enough space for the animals to develop and reproduce successfully which is why the project was chosen for the World Legacy Award.
Recovery of the vegetation
The recovery of the local flora on North Island, especially the Takamaka forest, is also part of "Noah's Ark". This includes the removal of coconut seedlings in rehabilitated areas, planting native seedlings in tree nurseries, planting native tress in rehabilitated areas, removal of invasive plants as well as the clearing of swamp areas during the dry season.
Marine conservation on North Island
Marine conservation in North Island includes snorkeling along coral reefs to establish a photographic database of the corals and fish which live in the reef and to monitor changes that occur over time. Moving patterns of the three beaches are observed with the help of photos and abney levels.