Natucate
Volun­teering Australia – Ulrich
Ulrich decided to become active as a conservation volunteer in fascinating Australia as part of his sabbatical. In the following detailed report you can learn more about his wonderful time in Down Under.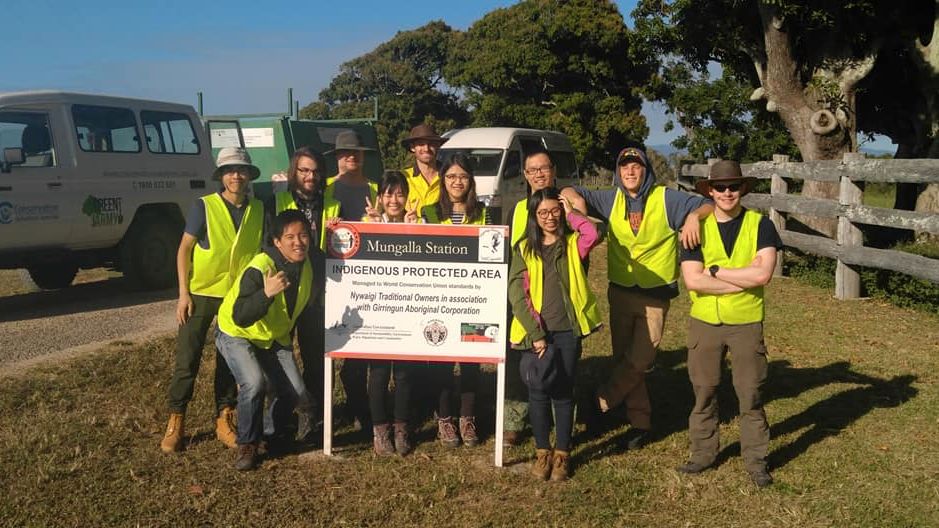 Volunteering in Australia – Ulrich's experiences
I wanted to combine two things as part of a career break: Visiting Australia and volunteering in nature conservation; both entirely new experiences for me. So I informed myself on the internet and got in touch with Natucate quickly. They are specialised in what I had in mind, so I had a first positive impression which was only confirmed afterwards.
To make it short: I booked a total of four weeks of project work via Natucate, two each in Sydney (and Newcastle, see below) and Cairns, which were among the absolute highlights of my fantastic ten-week journey. And that is quite special, because Australia has many highlights to offer.
If you intend to do something similar: absolutely do it! I can only warmly recommend this valuable (nature) experience! I'd like to do that again sometime. In the following I will share some thoughts and stories a bit more detailed.
Natucate
The planning phase was very simple; the most difficult part was to define a timeframe and to choose the locations for volunteering.
The very nice Natucate team answered all questions promptly and professionally, and always in a friendly manner; by e-mail, telephone or on site. I also got some helpful tips, e.g. for equipment. Chrissy, who was mainly looking after me, was at least three times faster than, and contacted me shortly before I wanted to do it, even after my return. :-)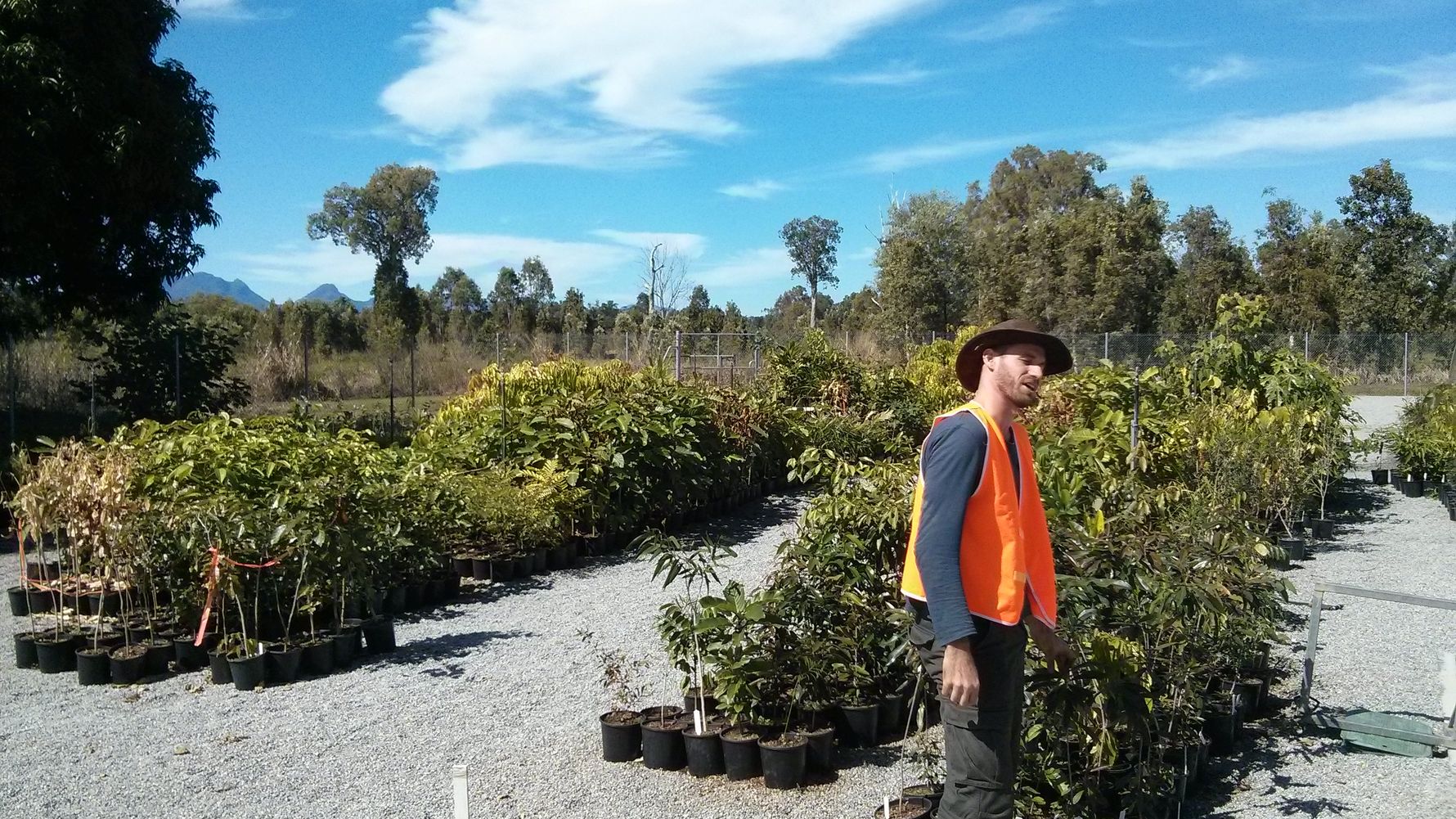 To my mind, such a personal customer service is highly remarkable and more than exemplary! A big thank you to the whole team for that. The fact that I also happened to have Natucate in the city I live in was another plus for me. Office dog Paco also welcomed me very friendly.
Equipment
The luggage limit of 15 kg was a bit difficult, so I struggled a bit here. I decided to take a 70 litre backpack with a detachable daypack with me. It was always full to the brim throughout the trip. A good combination, even if the daypack was very small compared to a normal daypack, and was not always easy to attach to the main backpack. I could have done without a few things afterwards, like a second pair of shoes.
From my own experience I know now: nobody will weigh your backpack. And I've seen some volunteers arrive with huge suitcases. However, the limit does not exist without reason. Oftentimes, long journeys with the car are part of the projects. During these trips the luggage is accommodated in the trailer, which must also contain tools, plants and other things (this also means that you have to expect that your luggage can get a bit dirty).
You may have the opportunity to leave things behind in the accommodation at the office location if you are working at another location during the week. I didn't see any suitcases in the trailer, anyway. You should think carefully about what you really need and only carry the essentials with you.
For reasons of space and weight, I decided to take two water bladders (a total of 5 litres) with me, which did not prove to be very effective. On the one hand, our team leaders carried ever larger canisters of drinking water with them so that I didn't have to take so much myself, on the other hand, the plastic taste always disturbed me. (and that might be a reason for you to you drink less than you need.)
More practical would have been a smaller bottle, which you can carry on your body – oftentimes, the vehicle in which you left your things is not close by. A small microfibre travel towel (40 x 80 cm dried quickly and costs less than 5 EUR). It was absolutely sufficient for drying after showering and has proved very successful. I missed a power bank a few times during my trip, when the juice in my smartphone was running low; but during the projects there were always sockets available.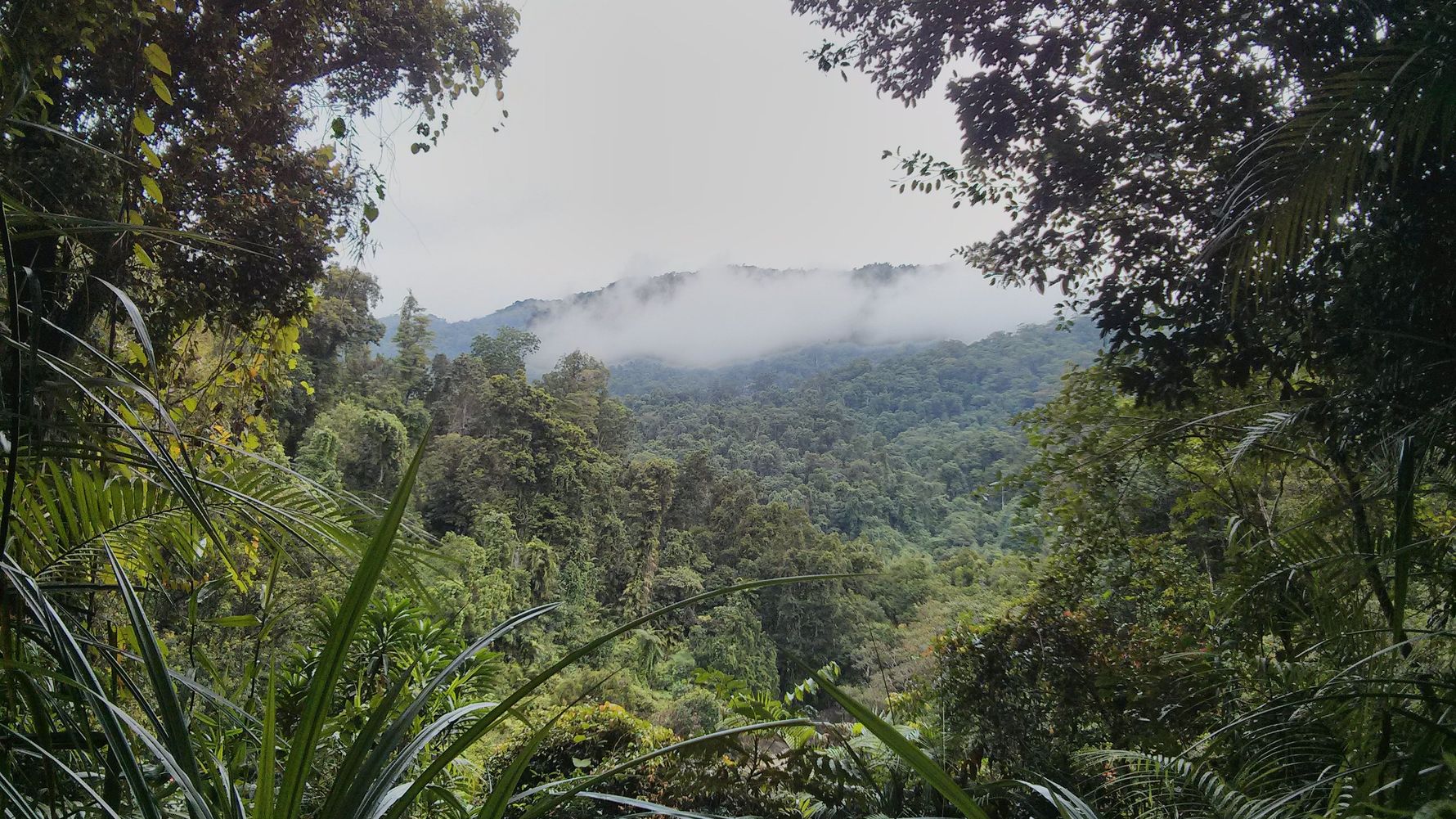 Projects
Newcastle
I had very different experiences with the two projects, even though I enjoyed them very much every four weeks.
First of all, it is important to know that in Sydney so far only local volunteers are employed, not international volunteers! The international ones are usually sent to Newcastle (and Wollongong?). I didn't know that before, but was a little bit prepared internally for something like this to happen. This has certainly already led to disappointments. Later on I learned that they are planning to change this, but I don't know when.
However, Newcastle, a city with eight beaches, was very worth seeing. I was able to see two whales close to the beach, the season just started. The Memorial Walk offers spectacular views of the sunsets. And on Sundays you can travel by train to Sydney and even further, e.g. to the Blue Mountains, and back again for a mere 2.50 dollars. But I didn't have to work in Newcastle either; I only went there on weekends.
In both weeks we went to Muswellbrook by car on Monday (about a three-hour drive) where we stayed in our accommodation in a college until Friday. From there we daily drove to our actual place of work, a vineyard in Wybong, to plant trees (approx. a 40 minute-drive).
5000 trees had to be planted within five weeks, each with 10 - 12 people. This was part of a project that had been conducted for more than five years and was about to be completed, which aimed to connect forest and animal habitats along the entire east coast of Australia. A very big and important project!
The site offered a dreamlike backdrop for working. In addition, the perspective changed pretty much every day as we progressed rapidly (between 400 and 700 trees per day, depending on the soil). All in all, the plants were planted along a small river on a stretch of about 2 km. We were also able to see some active wombat burrows. There are said to be snakes there, but luckily I didn't meet any.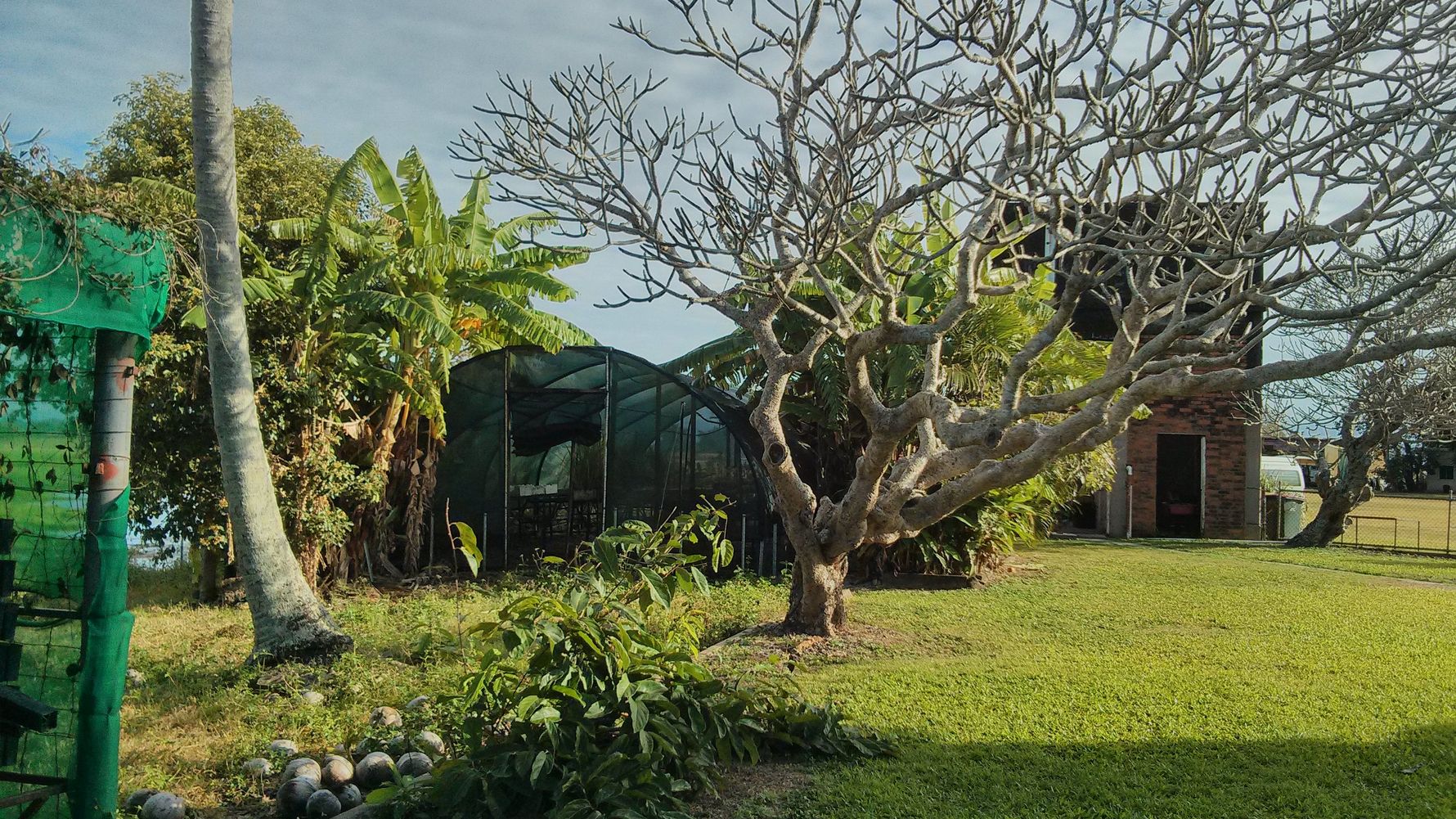 One of the team-leaders was always putting together new mixed playlists out of our music wishes, which we heard during our work. I had the chance to experience the last two weeks at this site. Because I was the lucky one who planted tree no. 5000 😊 But this tree wasn't actually the last one: someone else planted one that we had overlooked. ;-) However, the gigantic coal mines in the immediate vicinity were something that got me thinking...
Cairns
In Cairns I did not work locally either and only spent the weekends there.
In both weeks we were on a farm near Ingham, about three hours drive south of Cairns. Covering long distances is part of the project. There, too, trees were planted, albeit under slightly different circumstances.
The aim here was to prevent too many nutrients from being released from the soil into the water by agriculture. Thus, tree planting here also benefits the Great Barrier Reef. Another important task. Other activities: Collecting seeds for a small tree nursery and planting them in plastic pots, watering planted trees, weeding and preparing areas for tree planting.
I also signed up for a small site survey with some paperwork: we had to identify and record all the plants that were in a particular area (where we were supposed to plant). It's a good thing there are suitable books! One thing I had nothing to do with, but at least one other volunteer: Spraying chemicals.
Also here one had a great view on the huge area. So huge that we had to drive more than 30 km several times to get from one place to another, which was actually less than one kilometre away airline!
In contrast to the first project, the work at this location had only just started, so everything seemed to be a bit uncoordinated, especially when plans were changed. In both projects I dealt with great people who willingly passed on their knowledge, controlled the work sensibly and knew how to motivate everyone. And, of course, how to act as a tourist guide. The atmosphere was always great.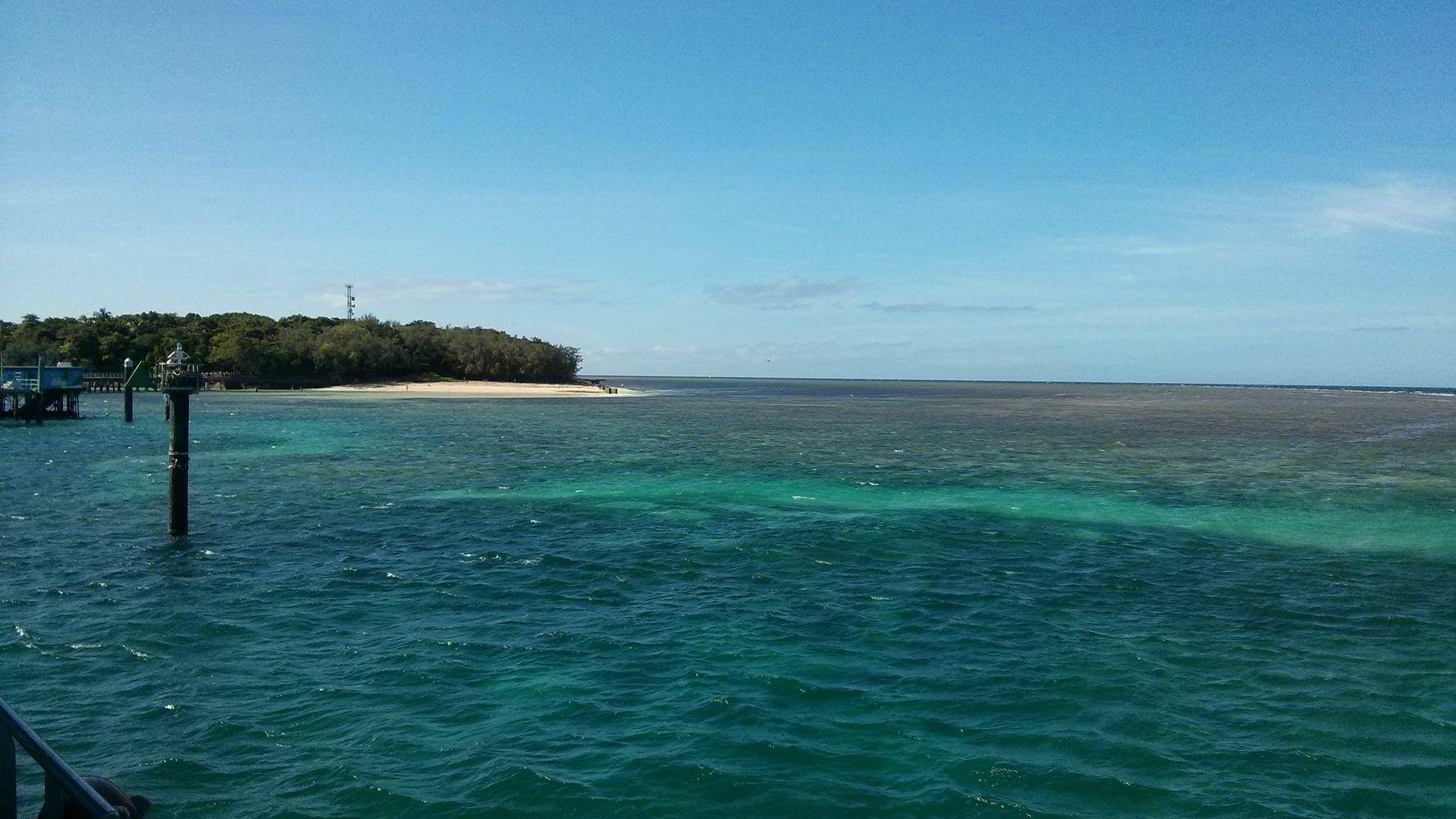 We had been urgently warned about the crocodiles in the nearby waters. In the end I was a bit disappointed not to have seen any of the "salties" in two weeks. But there were lots of cows, which preferred to get in the way of the cars, and wallabies, which you could already observe at sunrise during sparring.
Once a small group of young pupils came for a short visit. Each child was allowed to plant a tree: we were quite busy to quickly provide them with a few holes in the hard ground. Educational value? Well. But apparently everyone enjoyed it.
At both project locations, Newcastle and Cairns, I was accommodated in my own volunteer houses. This is not always the case: in Townsville and Darwin, for example, volunteers are accommodated in hostels. In Newcastle this would also have been the case if I had been the only volunteer in the house at that time.
Looking back on it, I think two weeks for a project was a good period of time; it could have been bit more, but not less. After successfully finishing a project you get a kind of certificate from every location as confirmation of participation – but it probably doesn't always work unsolicited...
Between the two projects I had taken another two weeks to cover the distance from Newcastle to Cairns, approx. 3,000 kilometres. It should have been more time for that, too, but I liked travelling and volunteering alternately very much.
I also had the opportunity to visit the respective project offices in Darwin and Hobart later. Everywhere I've been greeted very warmly. In Darwin I could have spontaneously volunteered on a daily basis, but on the one hand my schedule was too tight, on the other hand no suitable project was offered just during the week.
You should know that a very special task is performed here regularly: "cane toad control". This involves collecting cane toads, which are then killed in the freezer. Certainly not everyone's cup of tea (at least not mine), even considering that these imported toads pose a threat to Australian biodiversity. You can read more about this on Wikipedia
Volunteering and age
Is it possible to participate in such projects even at the age of 40? Sure, it is. At first, I was a bit concerned about this but this concern turned out to be completely unfounded. You just have to accept the fact that international volunteers are usually considerably younger: from 18 upwards, but not much above.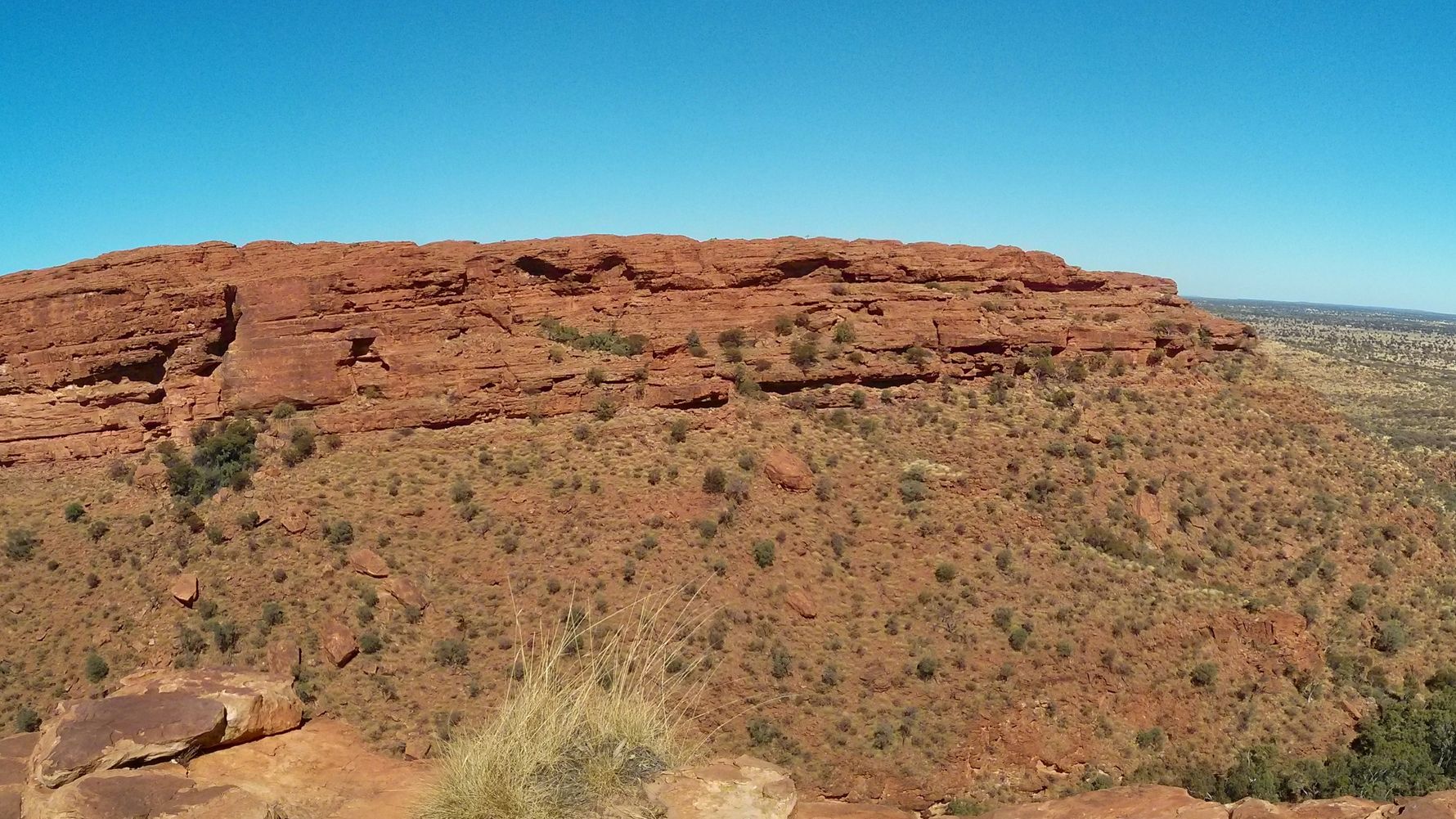 That the smoke detectors go off repeatedly and sometimes even at night: might happen! On the other hand, you might also meet some local volunteers who are already retired. I mean, you really shouldn't worry about your age.
I got along great with all the volunteers. From Cairns, for example, joint weekend tours to Kuranda for a 7.5 km cable car ride over the rainforest or snorkeling at the Great Barrier Reef were offered (the semi-sub-drive in front of Green Island is also very impressive). However, some small groups also showed certain isolation tendencies, by permanent Cantonese speaking among themselves.
In the first project there were a number of changing local volunteers, while in the second one there were exclusively international volunteers. In Hobart there were probably only Chinese students, for whom the volunteer work belonged to the study, shortly after my departure in Cairns only male participants. In short: the constellations can be very different and there are changes from week to week.
Leaving the comfort zone
Hours of driving by car can be exhausting, especially if there are several people sitting in the back of an off-road vehicle at a 90° angle to the direction of travel. It's tight for everyone, regardless of your body shape.
I didn't have camping in the projects, but there were cold nights in both. Also in the modern college in Muswellbrook. A thin synthetic fibre sleeping bag + travel sheet proved to be very helpful here. On the farm near Ingham you need to cope with the fact that in the accommodation only water that had been brought along or treated was drinkable, not the water from the crane. Both in Cairns and on the farm it was only possible to wash laundry by hand. Although a washing machine was provided on the farm during my second week, it first flooded its surroundings – I don't know if it was usable later.
WLAN: should not be expected, only in college, but not on the farm or in the volunteer houses. However, I often had better reception with my Telstra SIM card than with my provider in Germany. In any case, it was enough to research and book further stages of the journey.
And encounters with dangerous animals? None. You could always feel safe, security always comes first. The only snake that I saw in the wild was a carpet python about two meters long that sunbathed on the side of the road and that our snake-addicted team leader stopped for to pass around.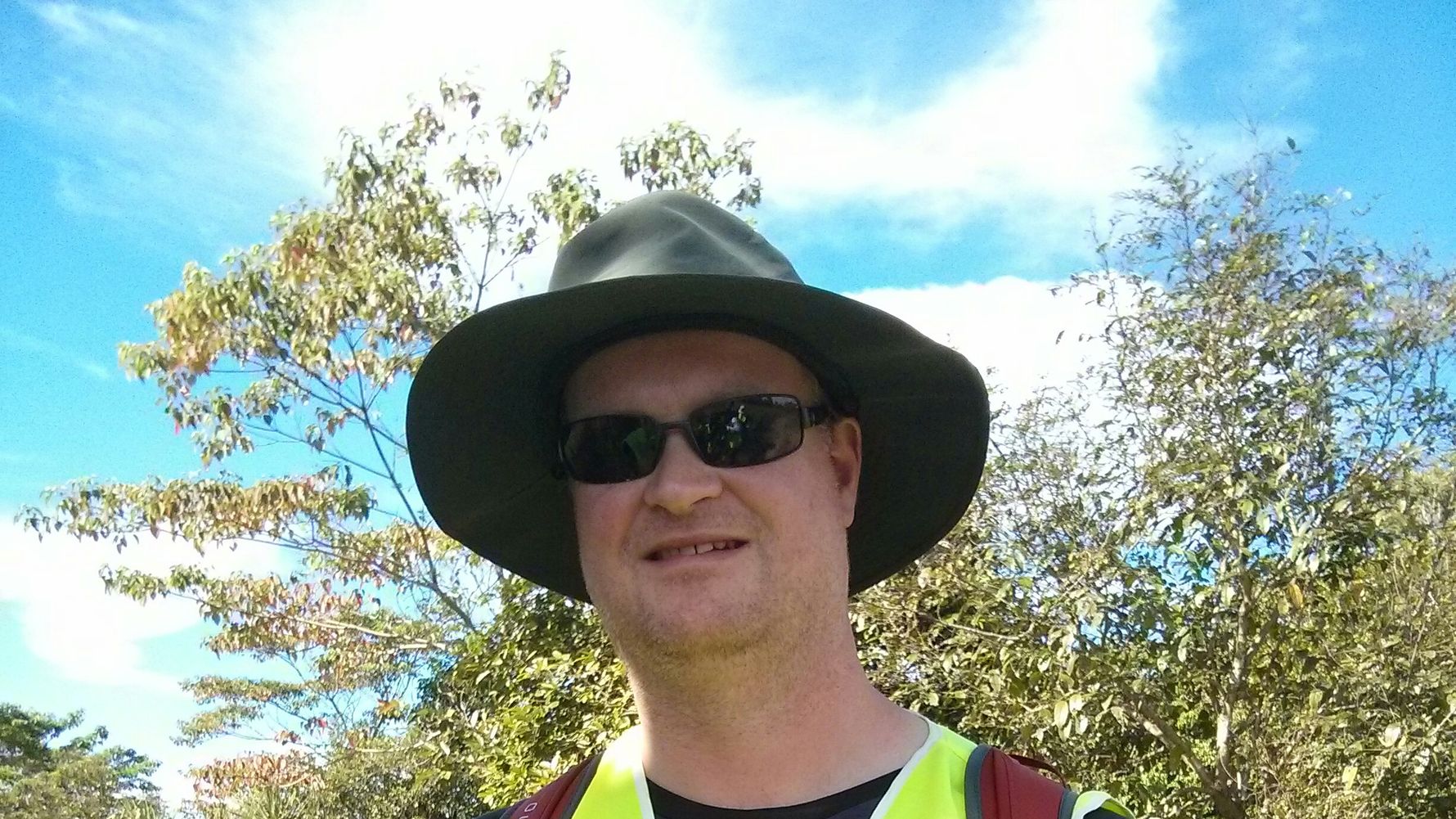 Only the insects were annoying at times. But I managed to get along without a mosquito net (even if I had one with me) and sprayed my skin (repellent was provided) only occasionally and in moderation. As a general rule, the locations I just described are only approached from an office location for a certain period of time, but maybe representative of other similar future locations.
Volunteering and sightseeing
On the one hand, I wanted to volunteer to do something meaningful for the environment and to compensate the burden of the flights; on the other hand, to have a physical activity as compensation for a job in the office. Besides that, the question of what I can do for our planet to reduce my ecological footprint is something I deal with more and more frequently.
It's a great feeling to be able to say: I was in Australia and planted trees: not just one, hundreds! And it was a lot of fun! Specific, visible experiences of success – a feeling that an office job can hardly provoke. Overall, however, the physical strain was limited. Nobody has to worry about that. In my opinion, it should have been even more. I didn't even have sore muscles, and apart from a few insect bites/stings and scratches from pointed plants, I didn't suffer any injuries.
Especially in the second project we had a bit too much free time I think, even though we had to work hard to dig holes in the hard ground to be able to plant trees. But on the one hand it is always up to you how much you want to work, on the other hand regular (drinking) breaks are always considered.
And from a climatic point of view, May and June were the most pleasant times of the year: mild temperatures, almost no rain, no extreme weather conditions – good for working. In addition, working hours per day are usually not particularly long. There is usually time for additional activities and/or sightseeing which also helps to ease the long car journeys.
Sightseeing is an integral part of the projects, which further enhances the value of volunteer work: educational, and with a wow factor. Even though I had registered for the projects because of the volunteer work: I wouldn't have missed the chance to discover special places away from mass tourism, to which the local team leaders will lead you!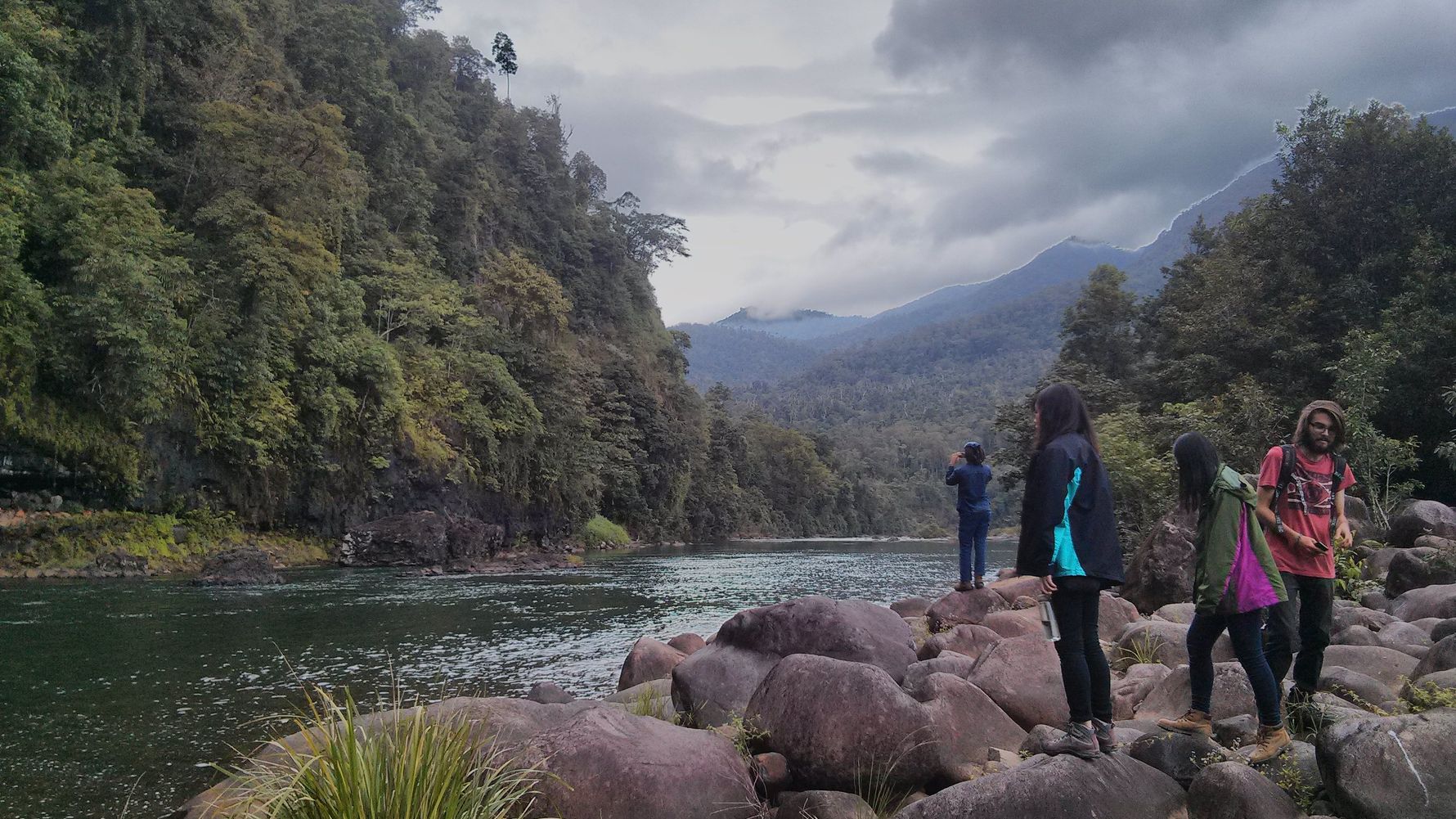 In the first project, there was a BBQ at a beautiful lake after an impressive sunset, followed by a campfire under a completely clear starry sky and without any light pollution. Even if you are not interested in astronomy, you really need to see something like this. The Milky Way stretching over the entire firmament – breathtaking.
Another spectacular event: a hike to "burning mountain", where a coal seam has been smouldering for 6000 years – something you can smell. And you can see the hot air flickering over the floor.The two spiny anteaters (echidna) which we spotted within two days also made our team leaders enthusiastic as they were an absolute rarity for them, too. The second project featured Australia's highest waterfall (270 m), we walked through rainforest and attended the ceremonial opening of an Aboriginal tree nursery, and we were lucky to see a wild cassowary right next to the road.
Conclusion
The projects
are instructive,
sensitize for the contact with nature,
are a lot of fun
and you
meet nice and like-minded people,
are outside surrounded by the fresh air, doing something for your health,
immerse yourself into magnificent landscapes, and
do something meaningful and important that has a valuable impact on the environment.
I'm glad projects and volunteer opportunities like these exist!
In conclusion, the high expectations I had in advance were far exceeded in reality!