Natucate
Intern­ship Abroad Costa Rica – Fabienne
Protecting sea turtles in Central America: In our feedback interview you can learn more about Fabienne's time as a species conservation intern in Costa Rica.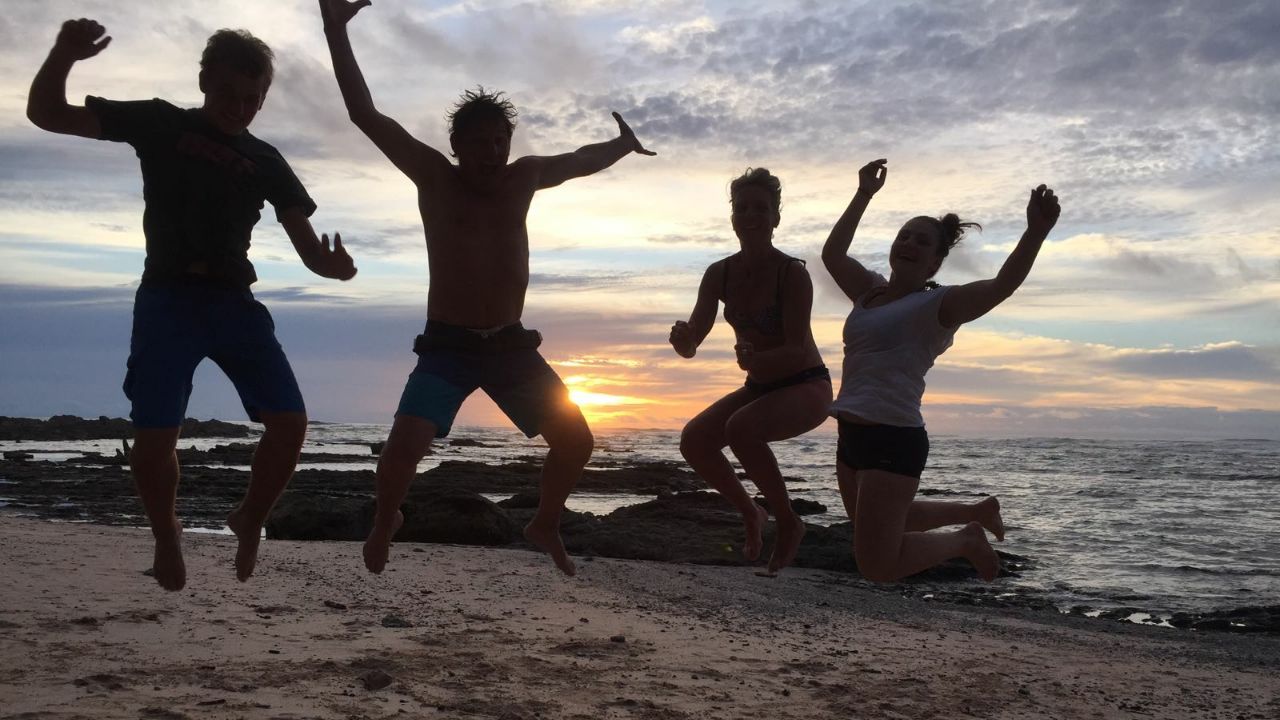 Profile
Name: Fabienne
Age: 21
Project: Montezuma and Tortuguero/Costa Rica
Duration: October 2017 until January 2018
Rating
Support from NATUCATE-Team:
Arrival:
Project partner:
Accommodation:
Feedback Internship in Costa Rica: Eight questions for Fabienne
1) Could you give us a short overview of your tasks in the project?
During the turtle project in Montezuma it was my task to patrol the beach at night and to look for mother turtles and bring their newly laid eggs safely to the station. During daytime the beach was cleaned up for the turtles, different little jobs were done and each evening there was a "digging". This means: opening the nests which had their day of birth, to help the weak baby turtles come into the world. Moreover, we protected the nests against natural enemies during day and night shifts and helped the babies find their way safely to the ocean.
The project in the Tortuguero rainforest dealt with conserving wildlife in the national park of Tortuguero, a canal, swamp and jungle landscape at the wet Caribbean coast of Costa Rica. For that project, we checked the animal population in different ecosystems on a regular basis and experienced adventures every time. We also supported the national park by doing necessary work which was cleaning the most time. One day we even built a bridge in the rainforest.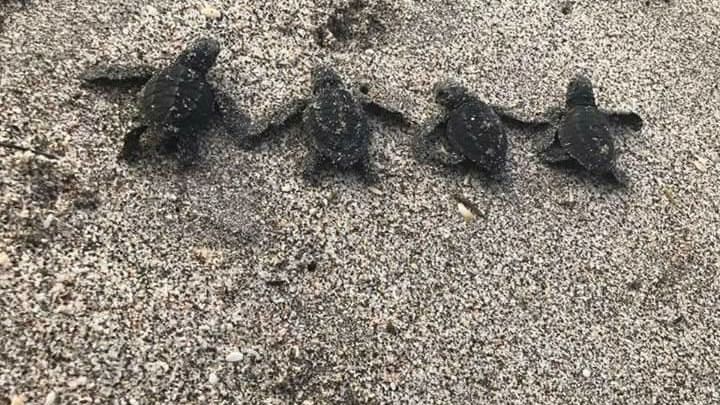 2) What were your biggest challenges during the project?
One of the most difficult things: Switching from student life into a physically exhausting volunteer job including hard work and unregular sleeping times in Montezuma. But the challenge to save the turtles did not leave me any other opportunity and I think this is what made the project so incredibly exciting. Sometimes it was difficult to understand the way the instructors worked; everything was organized by men and it felt just like that. We tried to optimize work with other voluntary workers with very much self-initiative. But some things are run different in that special country and you need to get used to it.
3) Was there anything that you liked most? Or anything that left you with a negative impression?
The feeling of striving for the same goal together with other volunteers and interns was indescribable, and the way we supported the turtles and worked together in a team was real fun. When being together with the right people, out of a sudden each problem seems to be much smaller and it was easier to find a solution then.
The helpfulness of the local people there was incredible, though. On the other hand some men were really pushy sometimes – this could become pretty stressful. Apart from that, my interest in animal protection was awakened and it became clear to me what a project like this one actually means for the future. This really impressed me.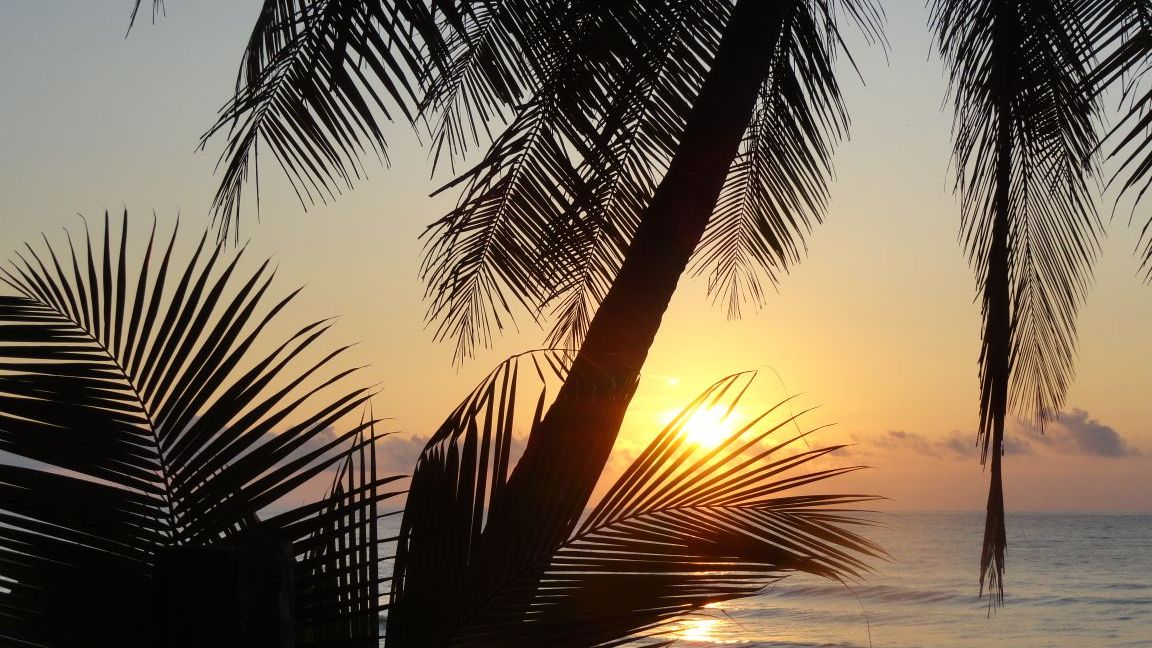 4) Did you have certain expectations before you started the project?
I did not have any specific expectations on purpose, because I wanted to absorb everything and did not want to be disappointed. This worked so well! Only that one time I traveled to my second project in Tortueguero, I was really surprised by how different the project was. Living standards in Montezuma are not that high, but bearable – in Tortuguero they were even undercut sometimes. But fortunately, it didn't take that long for me to get used to it – it simply was another project with other conditions.
5) Did you do anything during your free time that you can recommend to following participants?
In Montezuma, you can numerous day trips in different areas and to different destinations. We hiked in Cabo Blanco National Park, had dinner in Santa Teresa, went surfing and clubbing and hiked to the local waterfall to cool ourselves down. The ocean was perfect for swimming and a little siesta. In contrast to that, it was not possible to go swimming in Tortuguero or do as many activities as in Montezuma because you were cut from the outer world. So you were depended on your fellows and acquaintances with whom you spent time there.
6) Which tips would you give to other participants who would like to do this project?
Reading feedback reports was really helpful, you could gain important information from it. In order to get to know a place properly, you should plan in more time; it is of advantage when you have the feeling of arriving there finally and not feeling the need to leave the place immediately like a tourist. Otherwise it is helpful to be open to everything new and to absorb as many things as possible. It is totally different than at home, but that is what is so special about it. This is what gives the answer to question seven as well: you spend money for special things.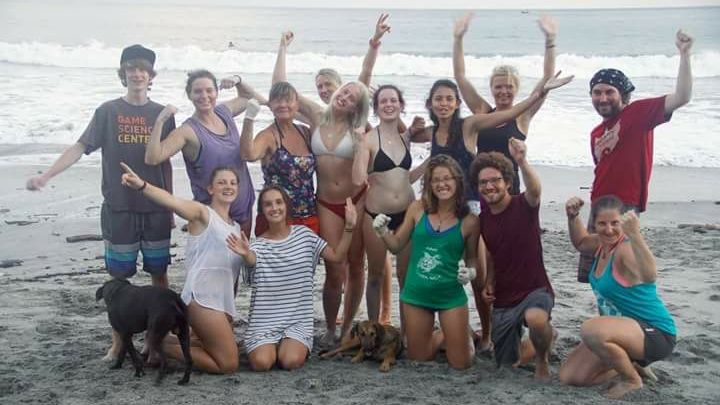 7) Can you guess how many additional expenses you had?
In general, the expenses were very high due to Costa Rica not being a cheap travel destination. All together with the transfers, weekend hotels, groceries and trips you spend more than enough money although you paid for full pension. But who says no to banana bread if you have the chance to have it? Or to a tree house if you slept in a 10 person room instead? Like Aline, I would budget 250 to 300 dollars a month. You know, normally you do not do trips of this kind that often, so you can grant yourself something nice. That is the motto of the Ticos: Pura Vida!
8) Here is some space for further suggestions or stories:
On my trip after I finished the internship I traveled the country by public transport together with my cousin. It was super relaxed and we saw so much of Cost Rica and especially the beaches, palm trees, animals, different people and bus stations. The South West of the peninsula Osa and the village Drake Bay have a very special flair due to their isolation and rare animals living there like jaguars, tapirs and scarlet macaws. Even if it is expensive, a trip to the South is worth it!
In addition to that, my favourite place is Uvita, a small village at the South Western Pacific. Due to its waterfalls, rivers, beaches, national parks, snorkeling islands, whale watching tours and a natural sand bar this place provides lots of adventures and we would have enjoyed staying there longer.
When doing a trip like this some knowledge of Spanish definitely comes in handy. Even if you only have some basic knowledge: kindness and helpfulness raise extremely as soon as people notice that you try to communicate with them in their mother tongue.