Natucate
Profes­sional Field Guide Africa – Daria
Daria has successfully taken part in our Professional Field Guide course. In her reports that she wrote during her time in the bush she draws preliminary conclusions of an incomparable year.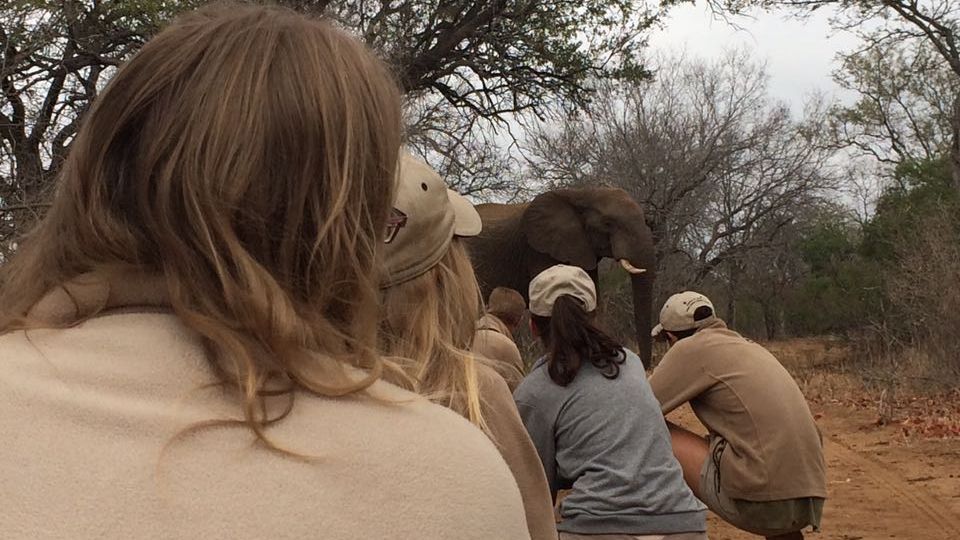 Professional Field Guide
Part I
I am in South Africa for more than a month now, completing the Professional Field Guide training. The first four weeks of the course took place in Selati, a beautiful reserve in which there is only a small number of lodges. The camp is quite simple but still comfortable and provides everything you need. Especially enough tasty food! The best thing, however, are the many bush walks and game drives! We, the students, were allowed to guide these after the first week already (still with the help and instruction of the course supervisor of course).
You experience incredible things during the activities! You don't only see birds, plants, and trees but also elephants and rhinos from a close proximity and you learn how to behave during an animal encounter. It's impossible to get bored! And just as we were getting used to the camp and the reserve, it was time to say good-bye already – Karongwe is waiting for us!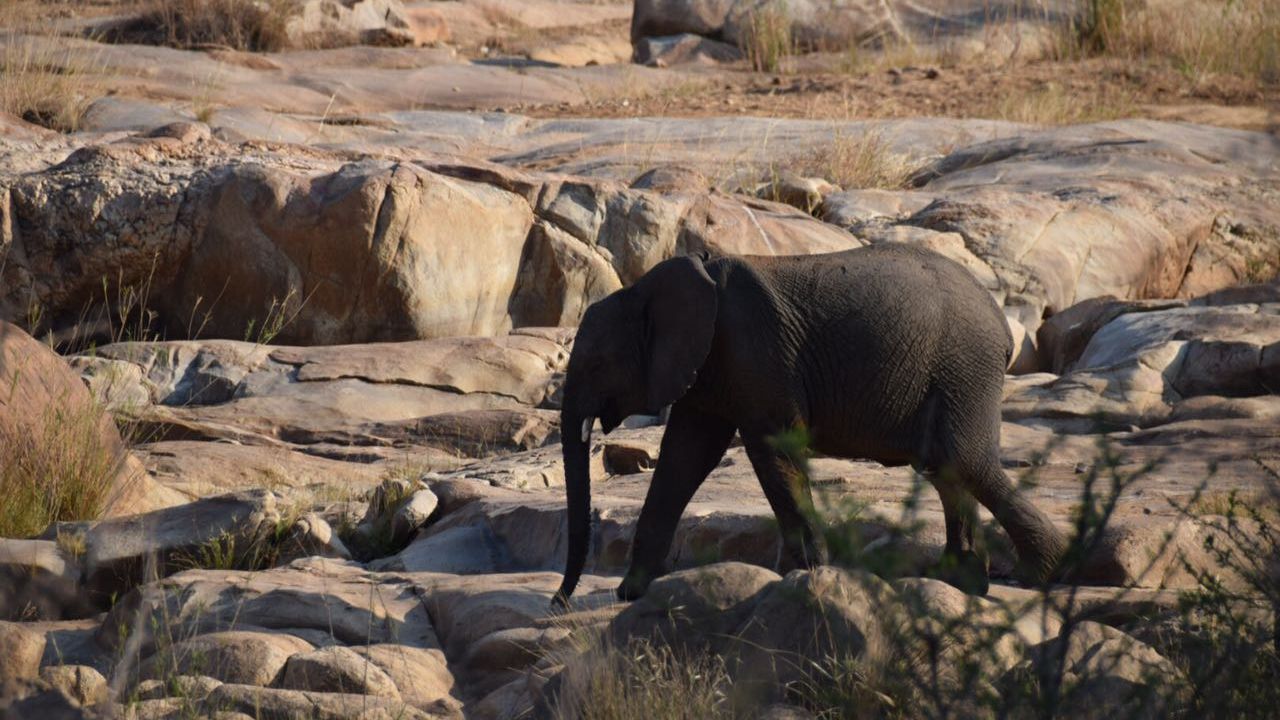 Part II
Karongwe – October 2017
After leaving Selati, our path led us to a small town where we were able to top up our personal food supplies. Even though this was only a small town, it felt quite strange to stroll through the shops after having spent four weeks in the bush. After this small excursion we finally went to Karongwe where new instructors and of course the new camp were awaiting us! The camp is beautiful and even has larger tents. The reserve is similar to the one in Selati and is covered with lots of bushes and shrubs. However, are more lucky when it comes to big cats and are finally able to see lions, leopards, and cheetahs from up close!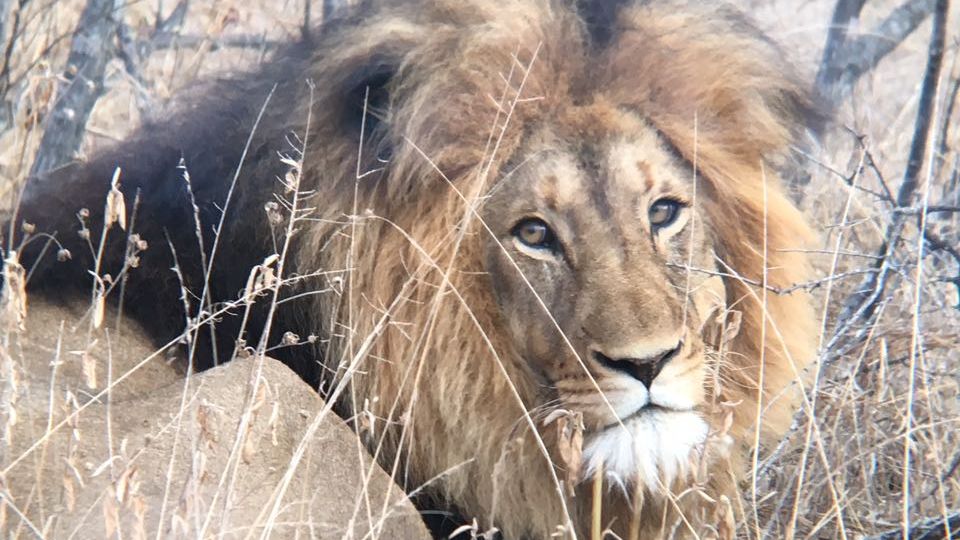 Part III
After a long week has finally come to an end, all of us meet again in Mashatu/Botswana. The landscape is different from the regions in which we have been before. It is quite flat and less covered with trees and bushes. It is also called the "Land of Giants" as the area is famous for its Mashatu and Baobab trees as well as for its elephants.
The camp is really beautiful, situated right by a river. The smell of wild sage is constantly in the air. Here we will spend the following weeks.
The first topic is Basic Birding. During the past two months we were fortunately able to get to know a few birds – but now we pay attention to the details. In the morning and in the afternoon we are still going on game drives/game walks, but we almost exclusively focus on the birds we spot. Between these bush activities we dedicate ourselves to theoretical lessons which, for example, deal with the anatomy of birds. At the end of the week we have to take a test: identifying 50 birds by images and another 50 by their calls. As all of us passed it!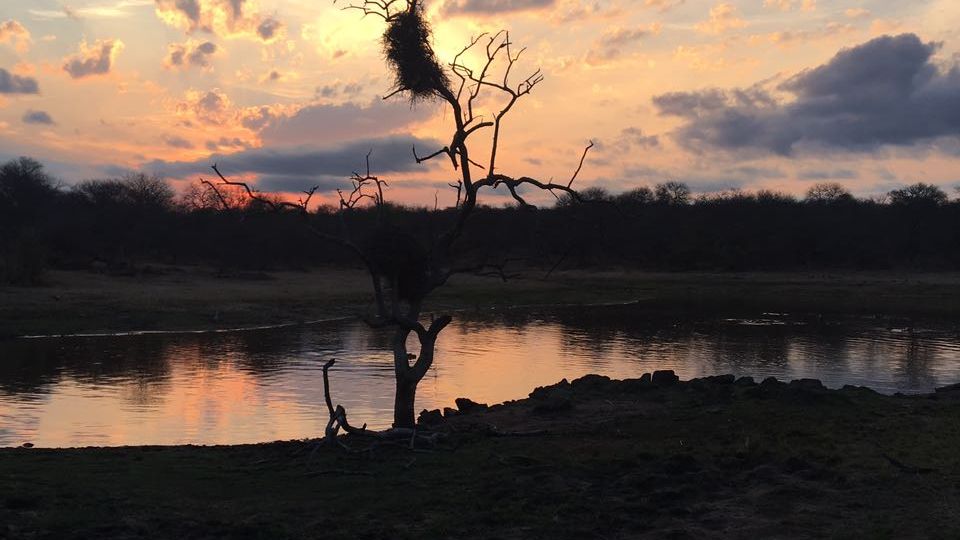 The following week is about tracking – probably the most interesting course for most of us. Professionally trained trackers are our teachers. As part of theoretical and practical lessons we learn how to identify different animal tracks. The final test takes the entire day: While roaming the reserve, we are asked about different tracks which we need to identify correctly. After evaluating the results – which can take up to a few weeks as there are different levels of difficulty – everyone is rated accordingly.
Navigation and Orientation is the last course we join. It is mainly about how to read maps and how to navigate in the wild. At the end of the week we take a theoretical exam and need to pass a short practical test.
For all of us, the last week is going to be the most interesting one as we need to take a comprehensive practical test.
Each of us needs to conduct a game drive – selected students and course leaders act as "guests". You need to consider as many modules as possible. The good thing: Everyone gets a second chance in case you he or she had some problems during the first try.
After the test is over all of us travel back to South Africa. Here we spend some days taking part in shooting lessons – however, the shooting test takes place later, in Makuleke.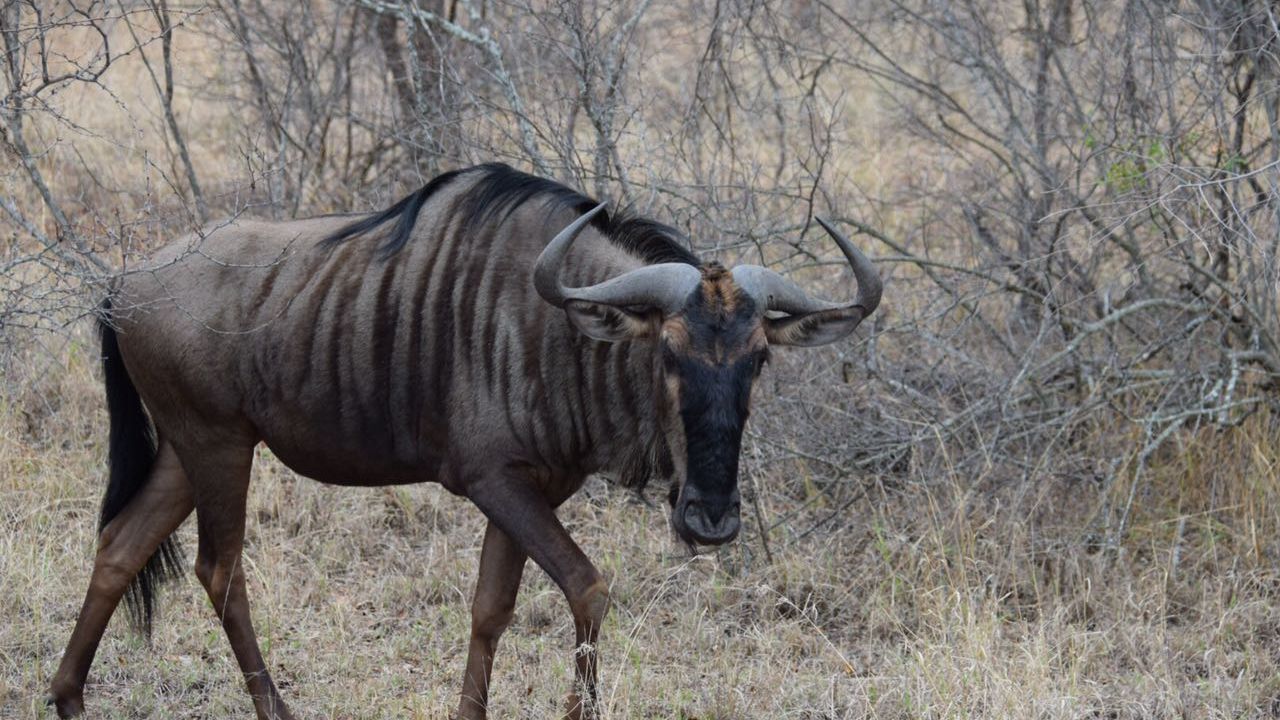 Part IV
Makuleke – January 2018
After a three-week Christmas break our group is back together in Johannesburg. Here we start our transfer to Camp Makuleke where the last big course section will take place. This is will be all about the qualification for the Backup Trails Guide. This means we will do a lot of walking the next weeks – in South African summer! Furthermore, we will soon get to know where we will do our internship.
Just like in all the other course segments, we need to pass a theoretical and practical assessment. Moreover, we must take part in a shooting test. For the upcoming three weeks we are going to explore the bush for five hours each morning and for three hours each afternoon, to get prepared for our assessments. Of course, we will be provided with lots of food between these daily activities. Classroom hours teach us crucial theoretical knowledge that a Backup Guide needs to be familiar with, especially when it comes to Big Five encounters.
Bush walks are conducted to test this newly acquired theoretical knowledge. Each time, a student is supposed to act as a Backup, carefully examined by our instructor. The student's task is to spot and identify different animal tracks and to cooperate with the lead guide in order to make sure that all guests – in this case the rest of the group is acting as guests – are safe. Furthermore, we will also practice shooting together with our teachers.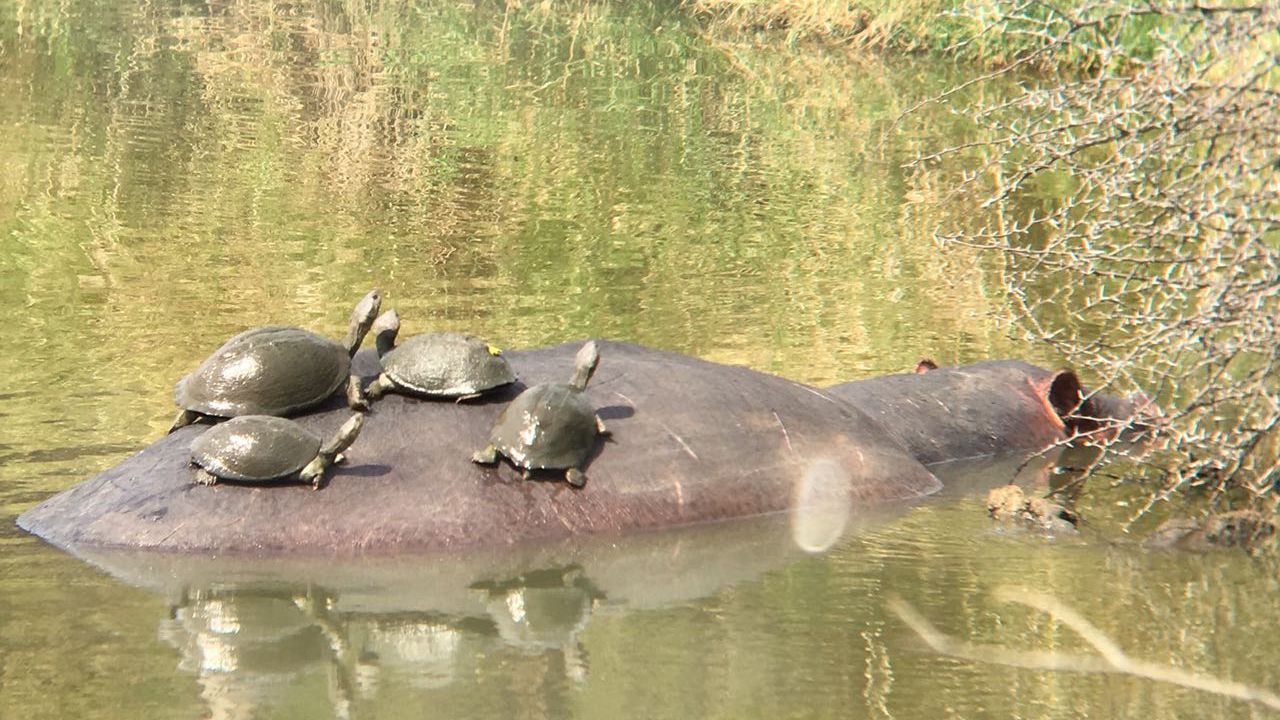 After a few weeks, it's about time: we are taking the theoretical exam which consists of two parts. On the one hand questions regarding bush walks (including questions on bush navigation and animal behavior) and on the other hand questions concerning handling a rifle. On the same day, we receive the results – and fortunately learn that all of us have successfully passed the test.
A few days later we need to take the shooting test. The shooting tests consists of five different units that become a little more difficult with each unit. In case you didn't pass the test immediately you can repeat it the following day.
Shortly after that, the practical assessment takes place – and once again, all of us pass! In the meantime, all of us were told where we are going to do our internship. I will work on a lodge that offers horseback safaris. Some students decided to work in nature or species conservation, others prefer safari lodges.
After spending one last evening around the fireplaces we, once again, need to say goodbye the next morning. Next time we are going to see each other will be at the course's graduation party – in half a year.