Natucate
Field Guide Level 1 Africa – Kelsey
Kelsey successfully completed our Field Guide Level 1 course in Botswana and South Africa. Now she would like to share her impressions with you.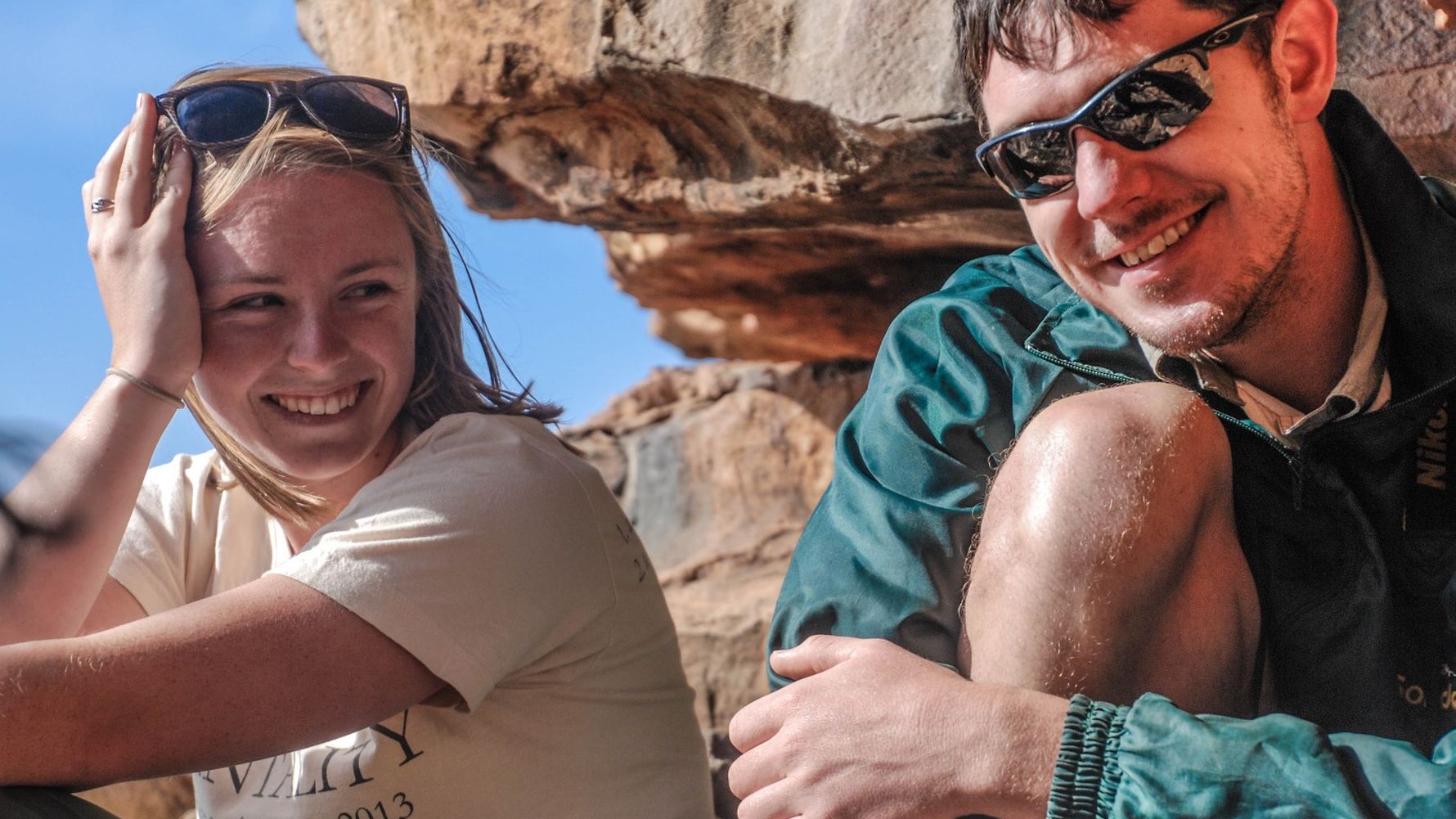 Field Guide Level 1
Review 55 day Level 1 Course September 4 - October 28 2014 Selati and Mashatu Camps.
As an admittedly worldly-naive 18 year old, I was quite nervous to arrive in Africa for the first time by myself. After a long red-eye flight I was also deliriously tired and needed a long sleep before heading off to the bush the next day. Thankfully, they had helped me arrange my stay at the Emerald Guest House in Johannesburg and assured me that it was perfectly safe. The booking was easy, it wasn't too expensive, and the facilities were nice, so I slept easy that night.
I was even able to meet several of my peers for the next two months while I was at dinner, which was even more comforting. I can't speak for other groups of course, but I imagine that anyone who opts to spend two months in the bush is moderately fun and adventurous, and my fellow students that I met the first night were no different. I'm sure none of us will forget that evening laughing around the dinner table, and the friends that I made that night became as close as family over the next two months.
Our transportation to and from the camps on the chartered Bush Bus that they also helped arrange was very comfortable as well. We arrived at the camp for our first month of training, Selati (aptly named for the private Selati Game Reserve within which it is located), after about a 6 hour journey. Our instructor, Andreas, was waiting for us at the gate in the Land Rover we would all soon learn to care for and drive - even those of us who had never driven a manual car before. We were all a bit nervous at first.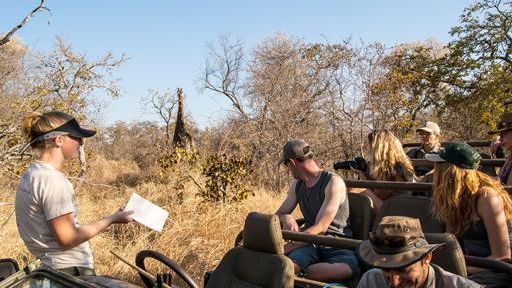 Of course we had read the reviews provided to us of the camps, but you can't really know what you've signed up for for sure until you're there. Our anxieties were quickly put to rest though - Andreas and later our second instructor, David, the Camp Coordinator, Yosta, and the kitchen ladies were all incredibly welcoming and showed us around immediately.
The tents were comfortable for two people and all of our belongings (even in several ensuing thunderstorms), and were beautifully situated along the riverbank. We were also briefed later that day on all of the ins and outs of camp and the course in general - our duties (which weren't too threatening), camp safety rules, and the testing and marking procedures we needed to follow in order to pass the course.
It was a lot of information to take in that first day, but thankfully it was explained many times over the next two months. We were also fed often and splendidly - how it is possible to make such divinely good food in the middle of the bush, don't ask me, but meal time practically rivaled the lion cub sightings as the best part of the day.
The second morning
The second morning marked the real start of the course. Every morning and evening we went for either a game drive or a walk for 2-4 hours each. I always felt completely safe - any time we encountered animals, especially the Big 5, which was often, our instructors talked us through how to safely handle the situation.
Even when I personally turned a corner into a breeding herd of elephants, I was not seriously concerned for my or my passengers' safety. Aware of the dangers, of course, but I would have trouble calling myself a qualified guide if I wasn't. Beyond feeling safe, they were incredibly fun. They are the central part of the course, and some of the experiences I had with the animals even verged on being spiritual.
Midday was for lectures and studying. Do not be fooled that the course is a pleasure cruise with no work involved at all, but it was not too overwhelming. We had to learn the basics about everything from conservation management to grasses to astronomy to common animal behaviors. The theoretical work did not lack to interest me either, which made it hardly a burden at all.
Entering the course I had absolutely no interest in anything to do with trees, but after learning their many cultural and medicinal uses, and the variety of relationships they have with other aspects of the ecosystem, I can honestly say they fascinate me. And not only trees - I have a new-found passion and love of all parts of the environment stemming from my much more thorough understanding of it.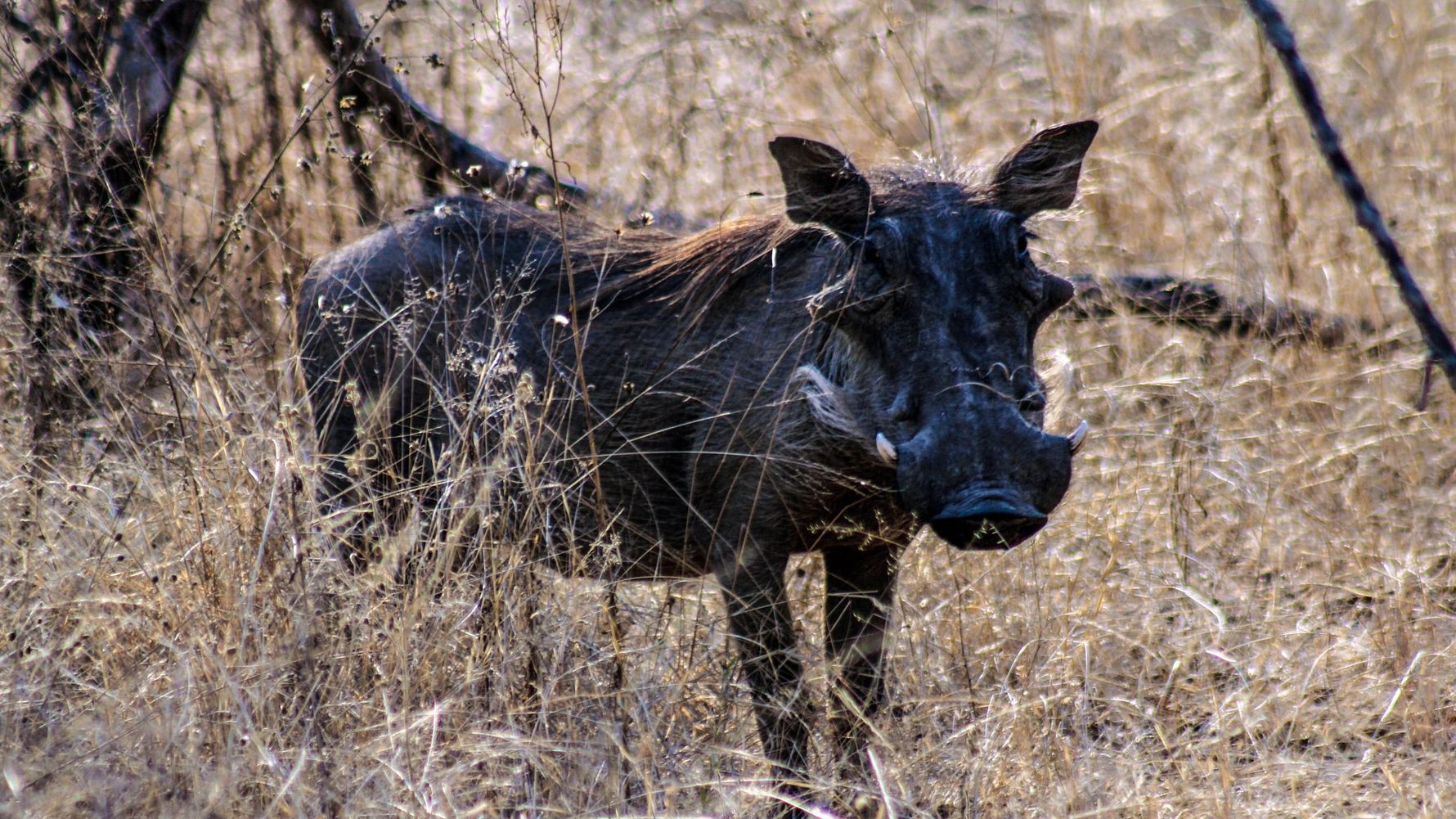 The second camp
The second camp we stayed at, Mashatu (on the Northern Tuli Game Reserve in Botswana), was equally as wonderful, with the game viewing being even better. The camp set up was generally the same, and just as comfortable. We finished our course work and completed our assessments there under two new instructors, Massi and Alan.
Although sometimes difficult to shift teachers because of the minor confusion of what had and hadn't been covered, all four were great at what they did and brought different strengths to the table - one being an intellectual enthusiast for detail, another a Zulu culture savant, another an extremely passionate conservationist, and the fourth an elephant whisperer. It ended up being incredibly valuable to have four distinct perspectives on guiding and the bush in general. We all studied hard in those last weeks as well, and with the help of the instructors, none of us had a problem passing the assessments.
The two months spend on the course were two of the best I've ever had. I made lifelong friends and had life changing experiences. It was an incredible start to my gap year, and my only complaint is that it had to end. But even as I begin my next three months volunteering in a hospital in Tanzania, it is comforting to recognize the calls of the Hadeda Ibis, and to look up at the night sky and recognize the star Antares.
Our last instructor and assessor, Alan, quoted that "we only conserve what we love, we only love what we understand, and we only understand what we are taught". Of all the things they wonderfully provided, their teaching passed on a passion for the environment that I will hold dear to me for the rest of my life.