Natucate
Conser­va­tion in South Africa: When telemetry becomes tricky
Tracking and monitoring animals: Telemetry is pretty much a form of art which requires lots of commitment and training. Learn more about it in the following blog article.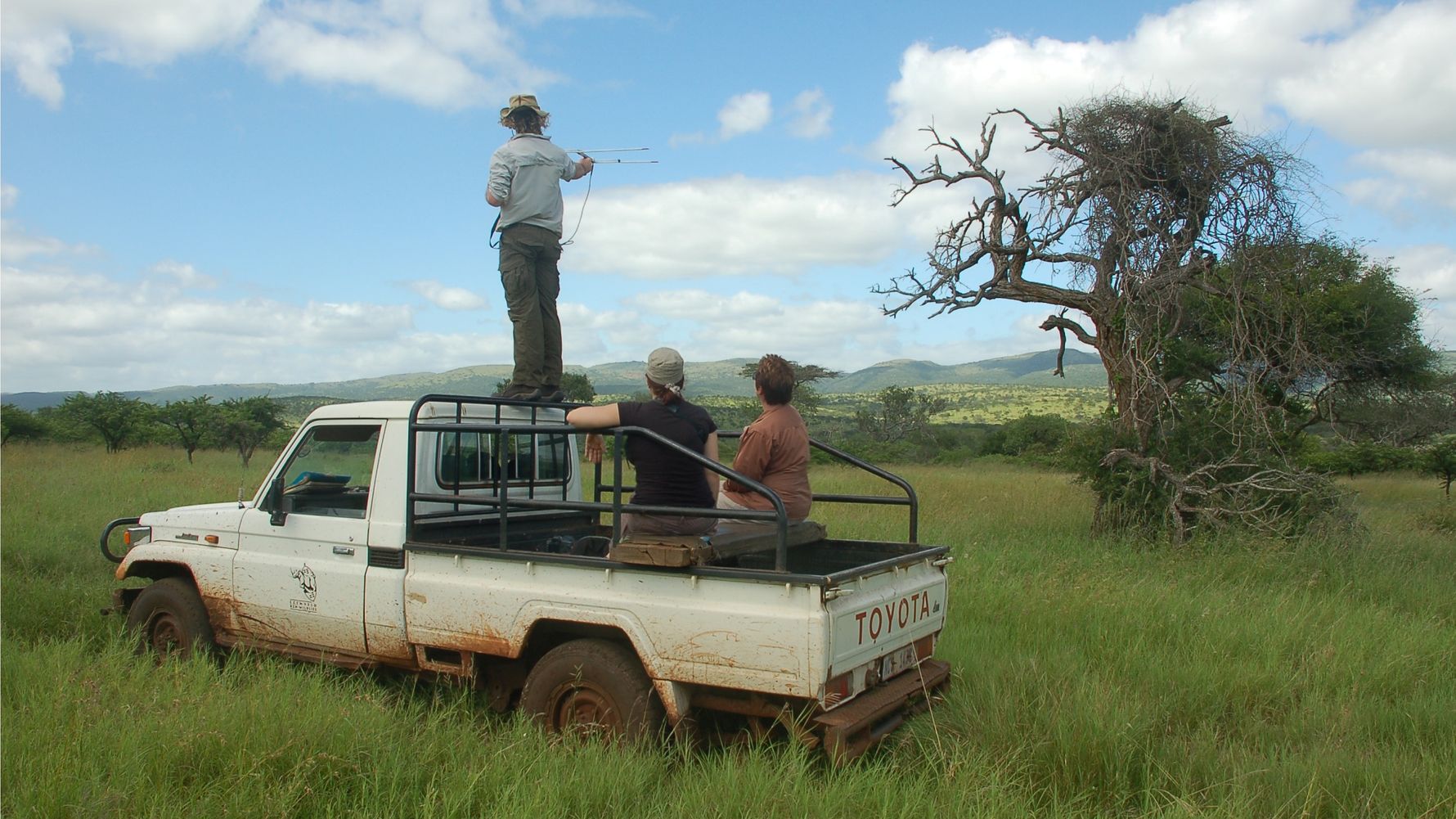 Sometimes the signal is weak; another time it is strong and you can clearly hear – but often a tree, a hill or something else gets in the way and disturbs the signal when the animal is close by. At this point it becomes obvious that telemetry can be a real challenge which involves a high level of concentration and practice to master the art of monitoring animals.
Luckily the group was successful when using radiotelemetry the third time in Camp iMfolozi. We were waiting patiently in the late afternoon sun and received a strong signal from the region where the wild dogs were observed the last time. We were hoping that they would soon go out to hunt.
One part of iMfolozi is total wilderness, right where the wild dogs have their den and puppies. Tracking the wild dogs with telemetry is similar to playing hide and seek, where it is not allowed to enter all rooms. If we want to be able to see them, they have to come to us. And that is what they did.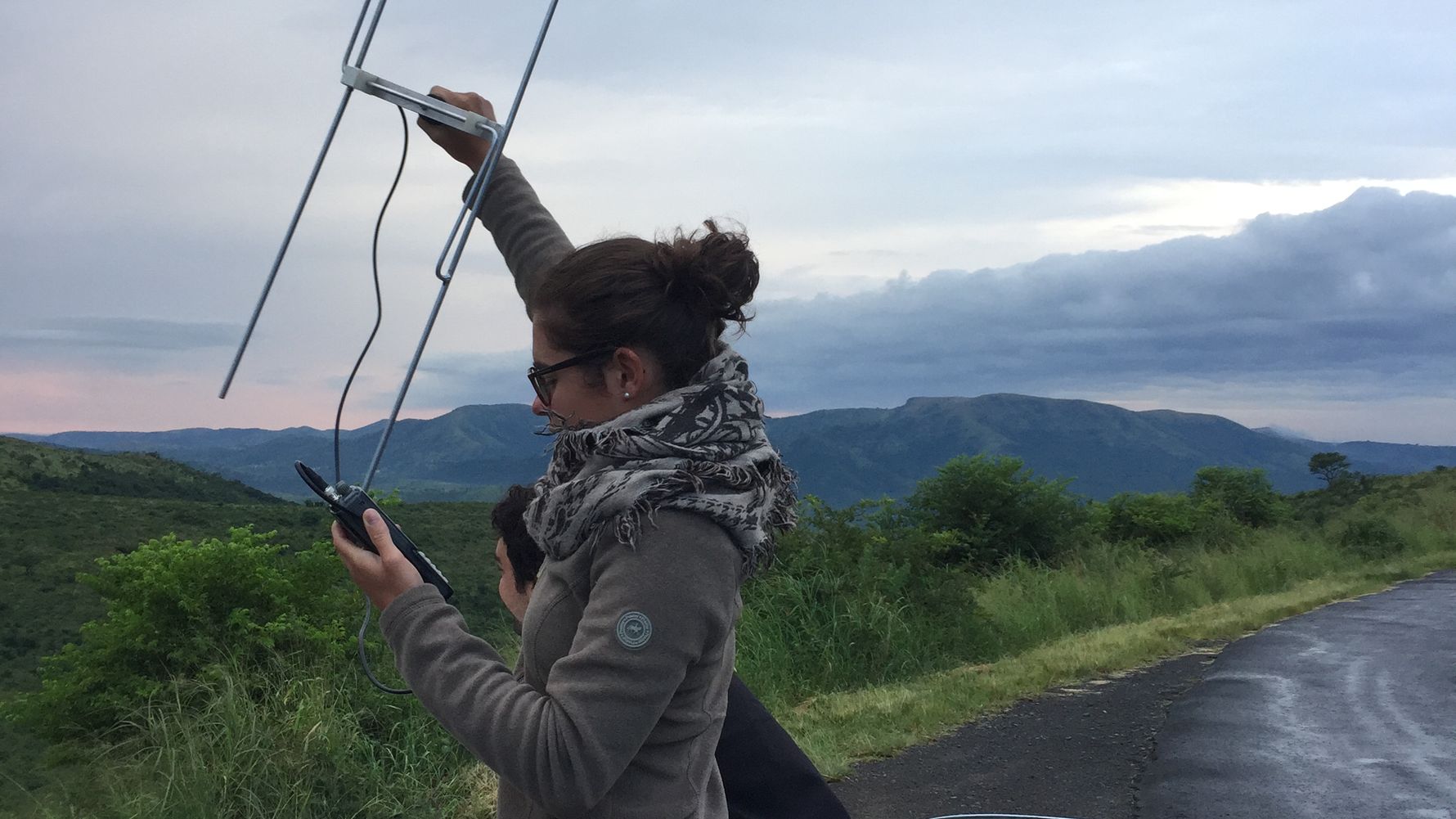 Wild Dogs
Five pack members appeared around 100 metres right in front of us, among them Iso and Marco – two dogs with collars, which we have followed. To see them for the first time was absolutely thrilling!
To see their complicated patterns and lovely round ears from a close distance was thrilling and to be able to observe this endangered species was an absolute treat!
The animals stayed long enough so that we were able to see all members of the pack and could collect relevant information for monitoring purposes.
As a volunteer in Africa, for example when joining our conservation project in South African Zululand, you can support wildlife conservation with the help of telemetry.