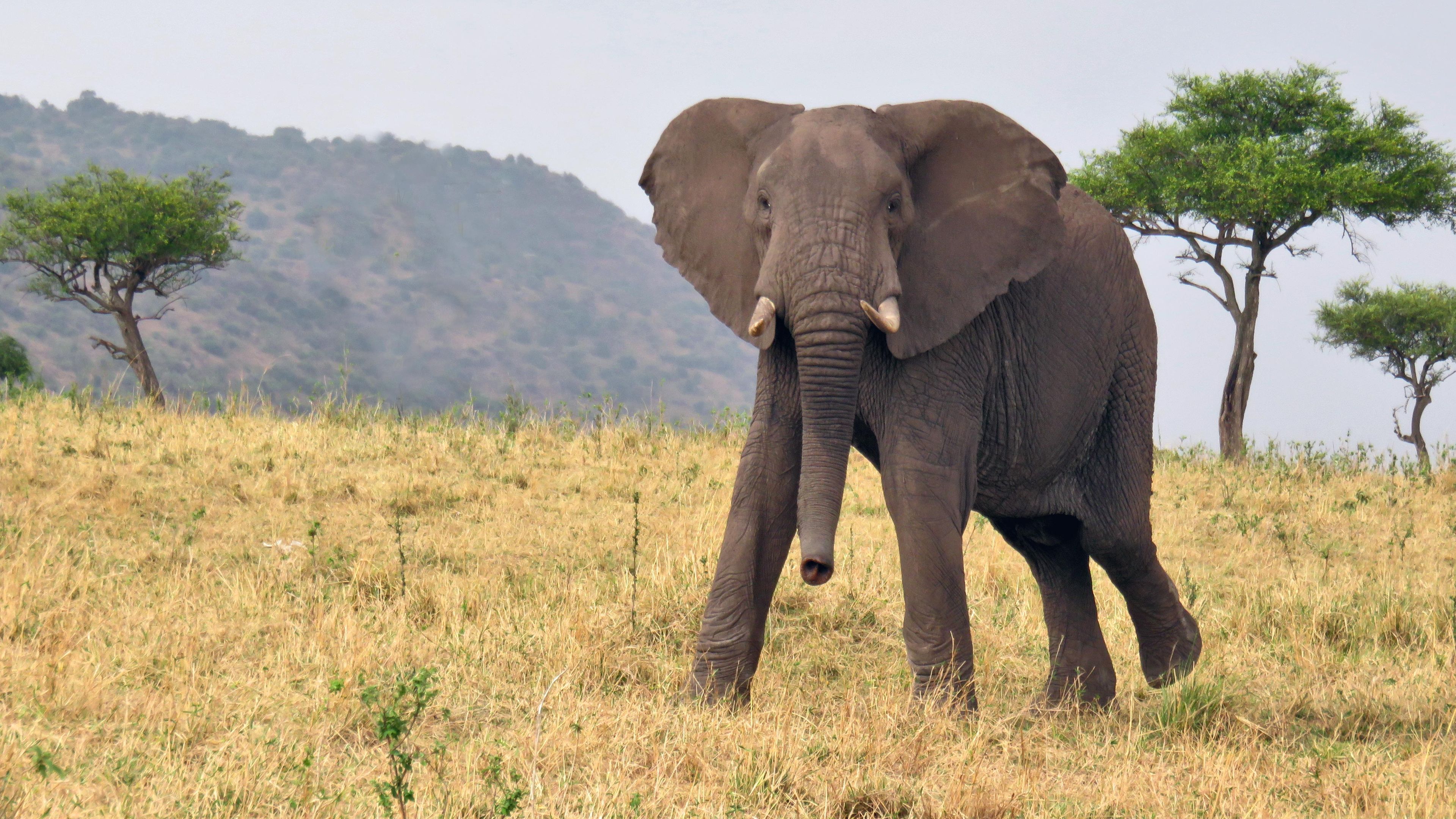 Tanzania Safari: Land of the Serengeti and Kiliman­jaro
Information on safari trips in Tanzania
Safari in East Africa
Safari in Tanzania: You dream of the golden savannah landscapes and wild animals of East Africa and are ready for a real safari adventure in Tanzania? You want to learn more about possible destinations and their special features? In the following you can find more information about safaris in Tanzania.
Tanzania is undoubtedly considered a true nature and safari paradise. Lions, elephants, buffalos, leopards and rhinos roam the legendary Serengeti, the Kilimanjaro attracts as the highest mountain massif of the African continent and on the coast – especially on the Zanzibar archipelago – dreamlike beaches at the Indian Ocean are waiting for you.
You would also like to witness the natural beauty of this fascinating country in East Africa? Find out more about the spectacular natural landscapes as well as possible activities, accommodation options and destinations for a unique safari adventure in Tanzania.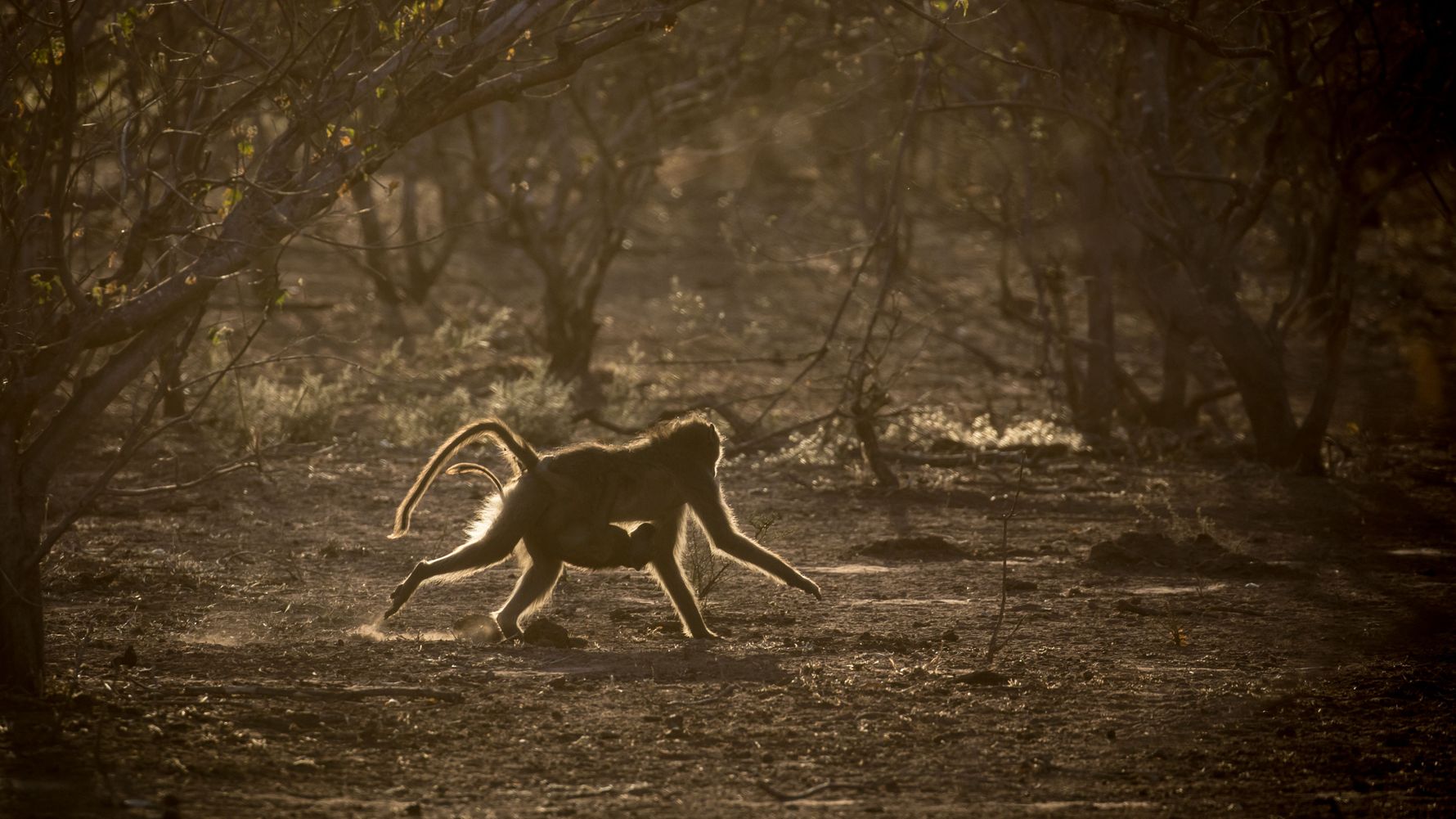 Activities and accommodation in Tanzania
Together with friends, the entire family or as a newlywed couple – Tanzania proves to be the perfect destination for almost everyone. Photography lovers in particular get their money's worth on a photo safari in the wilderness of the East African state. Elements of a typical Tanzania safari include classic off-road vehicle rides, exciting bush walks, boat trips, horseback safaris or hot air balloon rides. Different safari areas are connected either by 4x4 vehicle or as part of an unforgettable fly-in safari, during which the breathtaking biodiversity can be admired from the air.
Both simple-rustic and luxurious safari lodges can be booked. Alternatively, overnight stays are possible in mobile tent camps in the middle of the wilderness. During a stopover in Dodoma or Dar es Salaam as well as in smaller towns you will also find a solid offer for guest houses and hotels. On the other hand, if you want to go on a self-drive safari, you can stay at designated campsites in the roof tent of your off-road vehicle or head for a new lodge day by day.
Get in touch with our team, learn more about your options and receive comprehensive travel support in planning your unforgettable Tanzania safari!
Highlights of your safari in Tanzania
Witnessing the biodi­ver­sity of the Serengeti and other superb national parks
Discov­ering the Big Five in their natural habitat
Experi­encing a variety of landscapes – from savannahs to beaches
Marvel­ling at the huge Kiliman­jaro from close up
Nature and Wildlife in Tanzania
Tanzania, whose best time to travel is during the dry months from December to March and June to October, enchants its visitors with unique highlights. Some of the most impressive national parks and areas are presented below in more detail.
Wildlife abundance in Serengeti National Park
The name "Serengeti" comes from the Masai language and means "endless, big land" – and this could not be more appropriate for the Serengeti. Here, Africa's nature presents itself from its most iconic angle. Opened in 1951, Serengeti National Park covers an area of almost 15,000 km² and is one of the largest nature reserves in the world. Here, safari travellers encounter diverse landscapes that are home to an abundance of wildlife. With a bit of luck, trips into the wilderness can result in magnificent sightings of elephants, buffalo, lions, hyaenas, cheetahs, leopards, wildebeests, gazelles, zebras, giraffes and more than 400 species of bird. The Serengeti is not only known for its immense animal wealth, but also for the annual migration of hundreds of thousands of wildebeests and zebras. The so-called "Great Migration" is a unique natural spectacle that Serengeti visitors can witness during the change between dry and rainy seasons.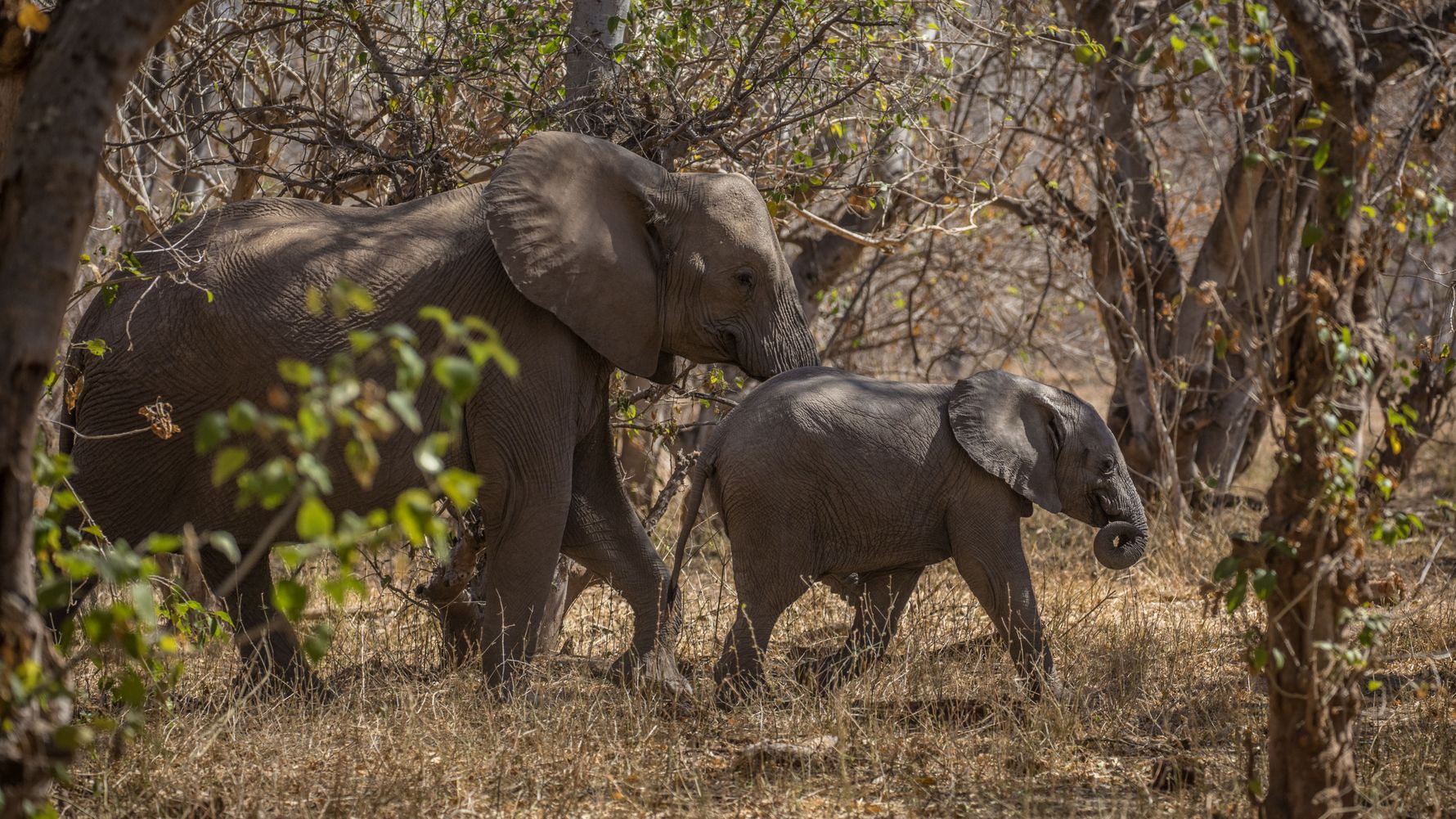 Enjoying the Ngorongoro Crater and Nature Reserve
On the edge of the Serengeti, travellers will find a very special natural jewel: the Ngorongoro Crater. Its diameter is somewhere between 17 and 21 kilometres and its size is about 26,400 hectares. Since 1951, the Ngorongoro Crater has been part of Serengeti National Park and has proven to be the protected area with the highest density of predators in all of Africa. Besides lions, leopards and hyaenas that are hunting here, elephants, zebras, buffalos, wildebeests and even the endangered black rhino live in the Ngorongoro area. The total number of large mammals here is estimated at around 25,000-30,000. A safari in this impressive reserve is an extraordinary experience and should not be missed.
Safari adventures in Tarangire National Park
Tarangire National Park, established in 1970, is located in northern Tanzania and covers about 2800 km². The picturesque national park is fed by the Tarangire River which has a constant flow of water and is rich in wildlife. On excursions through the landscape dominated by forest savannahs and baobabs you can discover countless wild animals such as buffalos, elephants, cheetahs, leopards, lions, hyaenas, wild dogs, zebras, blue wildebeests, waterbucks, kudus, giraffes, hippos, warthogs, baboons and about 300 bird species. A visit to Tarangire National Park, one of Tanzania's most important protected areas, is a must for safari travellers.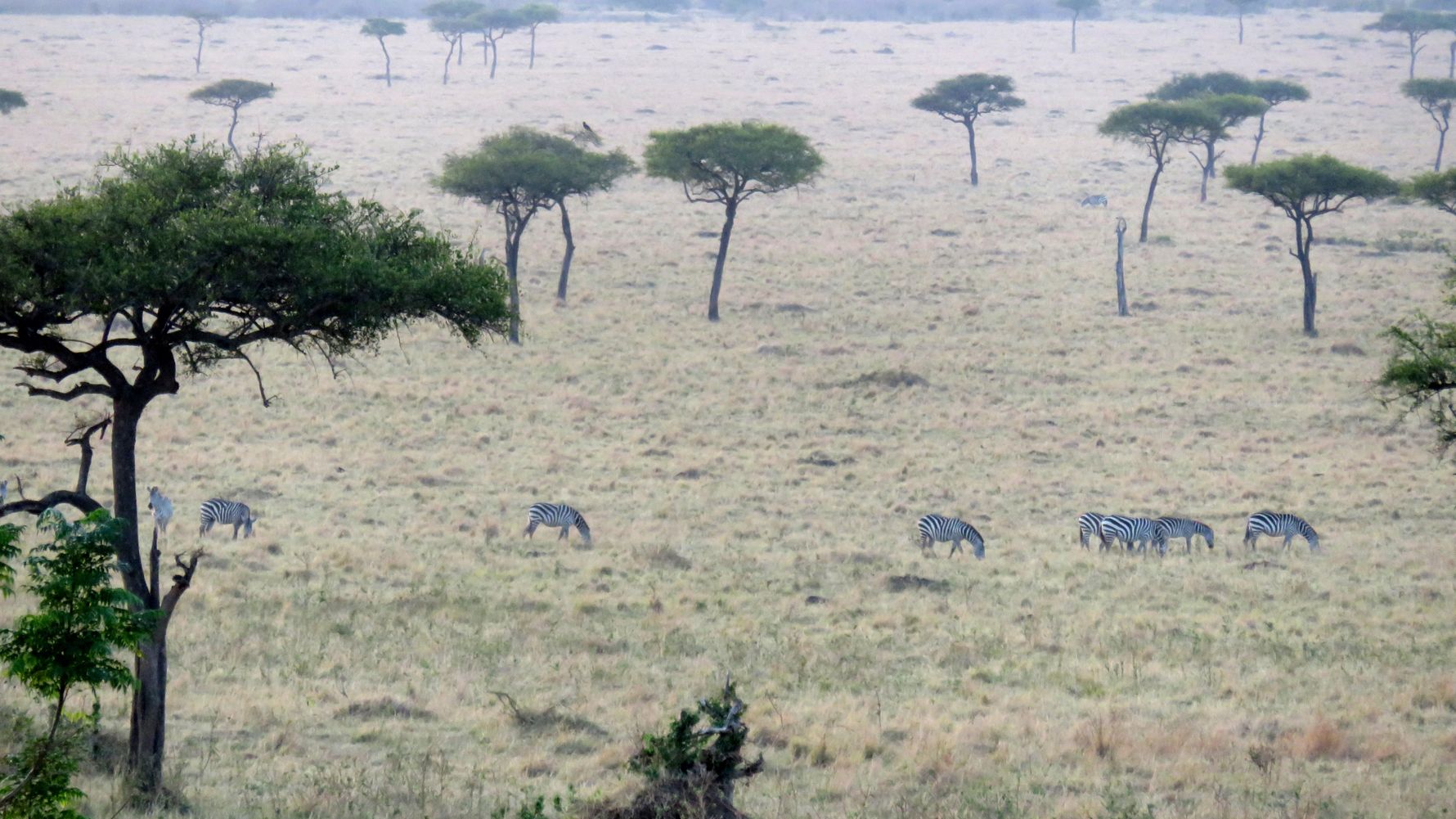 Beautiful Lake Manyara National Park
Lake Manyara National Park, covering an area of around 330 km², is located in the north of Tanzania, not far from Arusha National Park and is embedded in a breathtaking landscape. Lake Manyara is located in the east and covers about two thirds of the park. Although Lake Manyara National Park is one of the smaller parks in Tanzania, it has an impressively high density of wild mammals. Apart from large representatives of the African fauna such as elephants, lions, hippos, giraffes, leopards and even black rhinos, the diverse bird life is particularly fascinating in this area. For example, safari travellers can marvel at hundreds of flamingos, pelicans, cormorants and storks, among others, which gather in and around the waters of Lake Manyara.
Natural paradise in Arusha National Park
Arusha National Park is located in the northeast of Tanzania, not far from the Kenyan border and between Mount Meru and Kilimanjaro. Compared to other parks, Arusha is quite small, covering almost 140 km², and mainly comprises the extinct volcano Mount Meru. Despite its size, safari visitors can encounter a range of wildlife including elephants, buffalo, leopards, giraffes, zebras, warthogs, some antelope and more than 400 bird species. Beautiful Arusha National Park is particularly ideal for a day trip.
Visiting Africa's highest mountain massif in Kilimanjaro National Park
Kilimanjaro National Park, covering around 1700 km² , is located in the north of Tanzania between the city of Moshi and the Kenyan border, in the centre of which rises Africa's highest mountain massif of the Kilimanjaro. The Kilimanjaro consists of the three extinct volcanoes of Kibo, Mavenzi and Shira. While the lower areas of the park are home to a wide variety of plant and animal species, including elephants, buffalo, leopards and various antelopes, the alpine area is rather barren but offers all the more spectacular views. A visit to the roof of Africa – an unforgettable experience.
Tanzania's list of national parks is quite extensive. Further fascinating safari destinations that can be visited as part of a Tanzania trip include, for example, Ruaha National Park, Selous Game Reserve, Gombe Stream National Park, Mikumi National Park or Katavi National Park.
Travel advice for your Tanzania Safari
If you would also like to experience Tanzania's nature and culture at close quarters and witness extraordinary safari destinations first-hand, simply contact our team at Natucate! We will give you detailed advice on possible destinations and routes, accommodation options and activities as well as health and safety, packing list and best time to travel. Considering your interests and wishes, we will put together an unforgettable safari adventure in breathtaking Tanzania.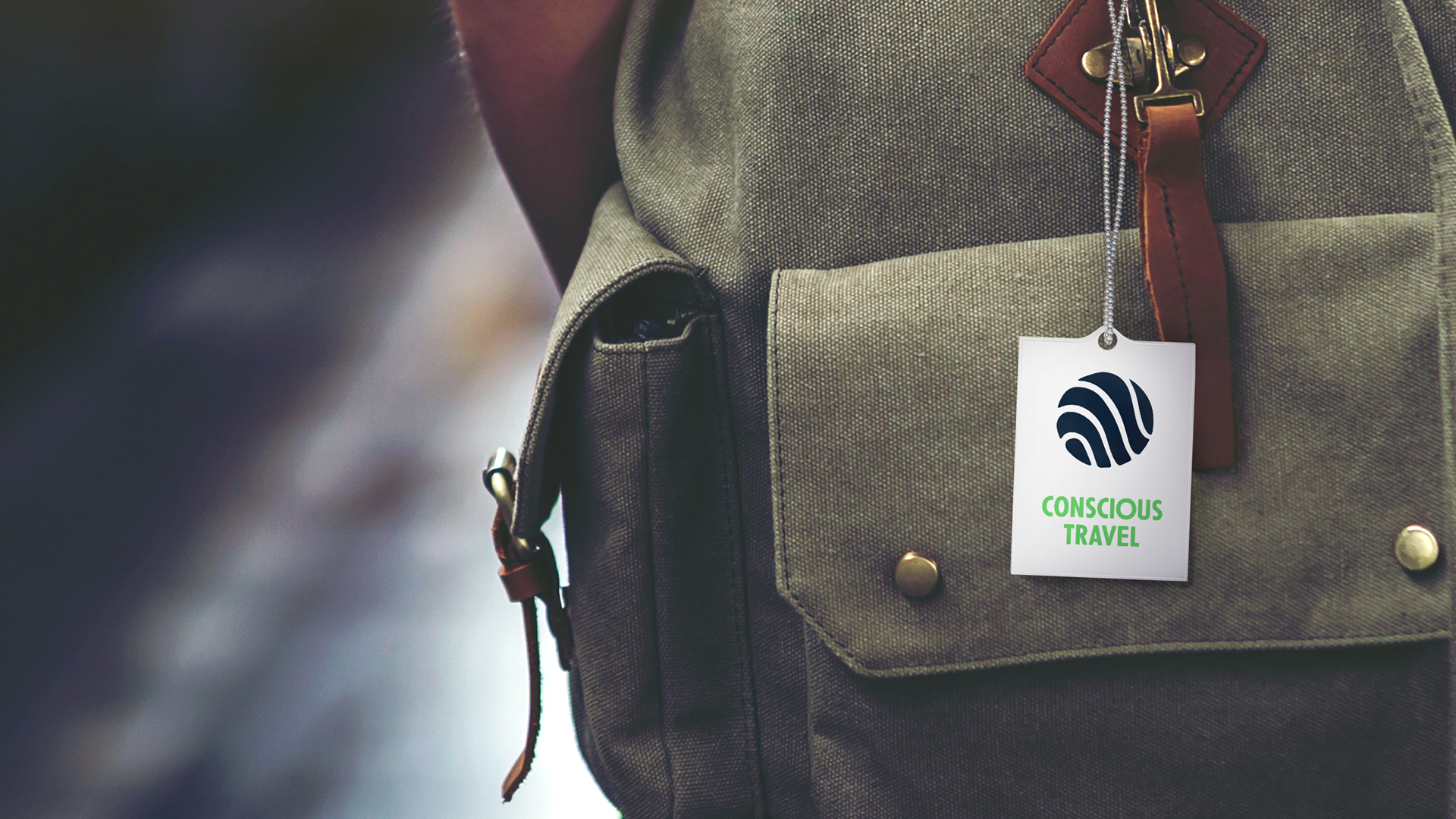 Conscious Travel
with Natucate
Supporting real conservation projects worldwide through individual wilderness adventures – our ambitions, our values, our service.