Safari Africa: Safari Accom­mo­da­tions
Sleeping in a traditional safari tent, a spacious lodge, on your own car roof or in a magical star bed
At home in the African wild: Safari travellers can choose from a variety of accommodation options, ranging from classic safari lodges to canvas or rooftop tents to incomparable star beds.
The accommodation options available to safari travellers during their time in Southern Africa are diverse and have something for everyone.
Beautiful lodges, surrounded by unique savannah, water and desert landscapes, offer peace and relaxation as well as outstanding comfort and service in a rustic to luxurious ambience. Mostly situated in or next to a national park, they are an ideal base for exciting tours to explore the African flora and fauna.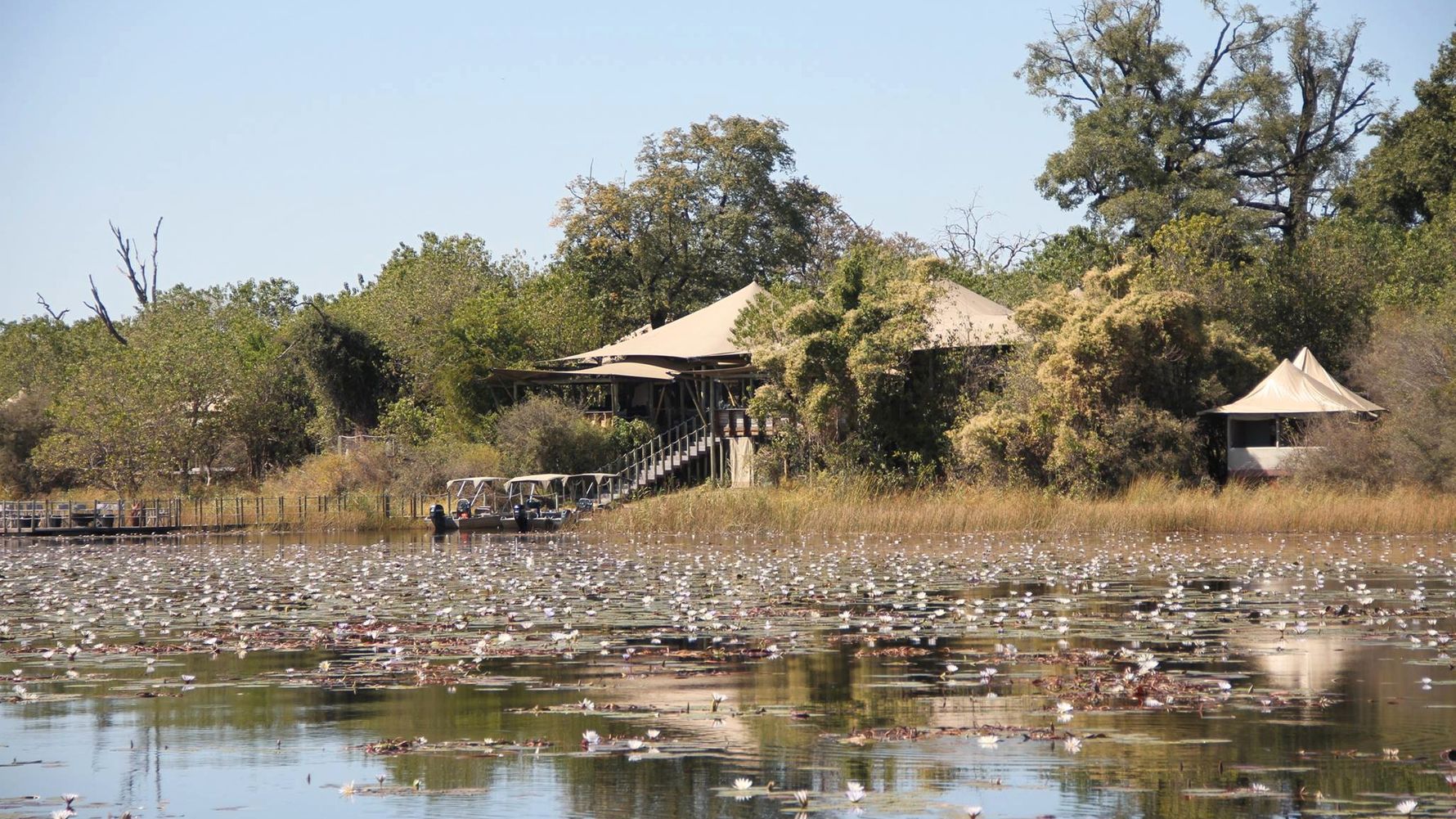 An overnight stay in a classic canvas tent, on the other hand, allows safari visitors to immerse themselves even further in the fabulous wilderness, while travelling in an off-road vehicle with a rooftop tent and camping equipment promises real adventure.
The night under Africa's sparkling night sky also provides just as much excitement and closeness to nature. A sleep-out in the middle of the wilderness or an overnight stay in one of the lodge's sky beds allows you to experience the African starry sky in a very special way and to fall slowly into a restful sleep.
Highlights of safari accom­mo­da­tions in Southern Africa:
Experi­ence the best comfort and service in fantastic lodges
Immerse yourself in Africa's untouched natural landscapes on a tent safari
Enjoy freedom and indepen­dence as a self-driver in a rooftop tent
Sleep under the stars and witness Africa's unique night sky
Depending on the destination, the lodge option in favour of nature conservation is rather limited but covers a wide range of price categories.
Safari travellers can expect a first-class safari experience in genuine luxury lodges. Built amidst breathtaking scenery, these lodges offer guests an extraordinary stay in superbly appointed suites with private verandas, often with their own swimming pools, including unrivalled views of the African savannah. A wonderful team is dedicated to making every wish come true, while excellent guides will delight you with incomparable wilderness excursions.
Those who prefer high standard to luxury can also look forward to a unique safari experience. Spacious en-suite rooms, overlooking beautiful landscapes, provide welcome relaxation, while great safari activities take you deep into Africa's flora and fauna. Depending on the lodge, additional amenities such as outdoor showers, wellness programmes or a sky bed are also available.
For price-conscious Africa travellers, staying in more simple safari lodges is a recommended option. These are usually a bit more rustic, but nevertheless offer very good comfort in nice rooms, a tasty cuisine and varied activities. Oftentimes, these lodges are situated at the gates of a national park – but the surrounding landscapes are just as picturesque.
A touch of luxury can generally be enjoyed on every lodge safari – even in the budget version.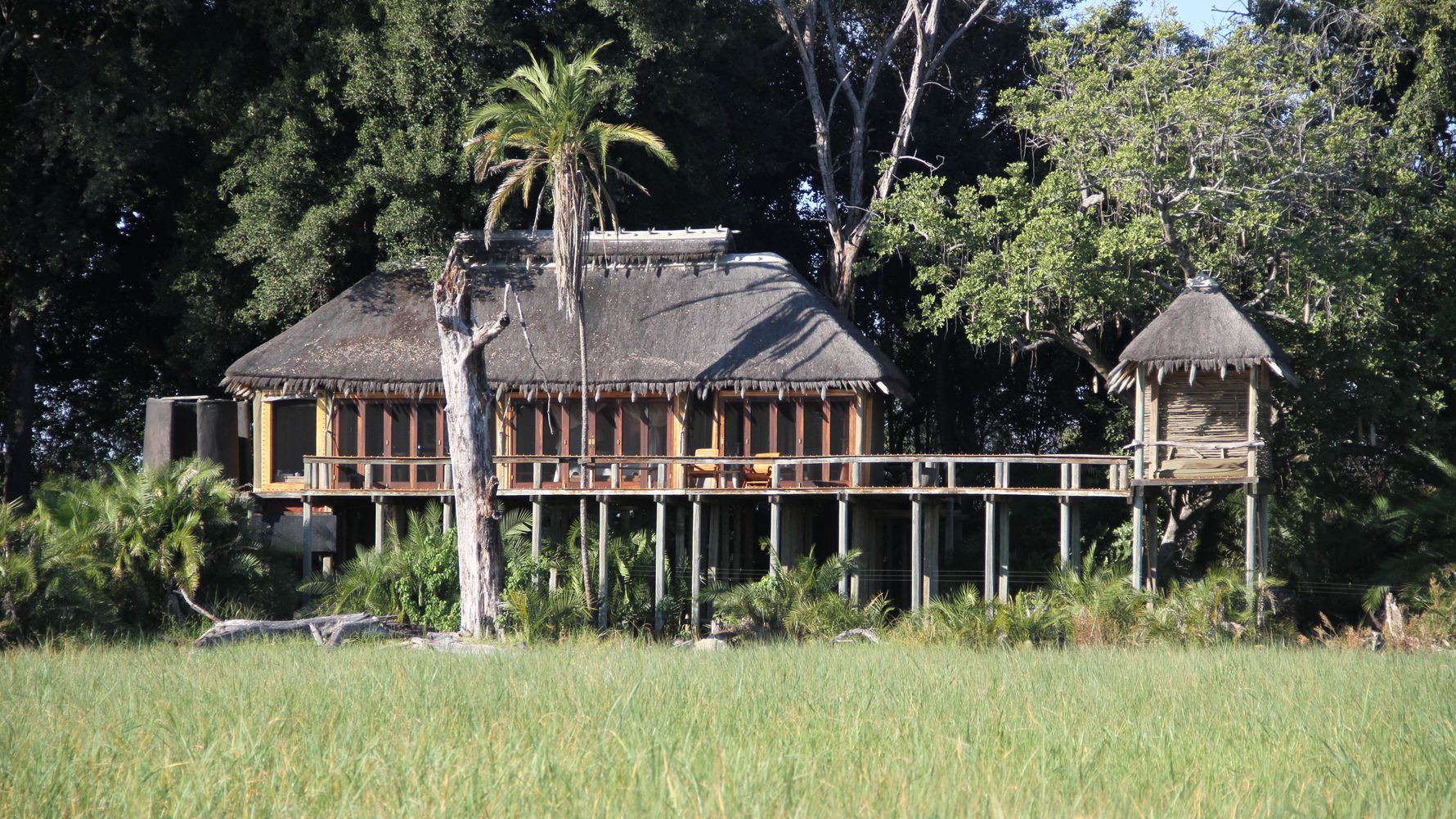 Mobile tent safari in the wilderness
Picturesque landscapes also await guests on a Mobile Safari. The main feature of a Mobile Safari is to set up your own camp right amidst breathtaking natural sites of Southern Africa and to dive deep into the wilderness with its fascinating animal world including lions, endangered elephants, antelopes and lots of other wildlife.
The accommodation in a traditional safari tent can be of various styles – from simple and rustic to high standard and luxurious. Real adventurers can help setting up their tent and enjoy an original and intense experience of nature on mattresses and with central toilet and shower tents.
A real bed is waiting for you on a Mobile Safari higher standards. The tent is slightly larger and adjoins a private bush bathroom in the open air. Real luxury is offered by a spacious, fully equipped Meru tent. It also has access to a private bush bathroom, but with a more upscale finish. Pure nature meets perfect comfort.
An experienced team including a cook and a guide is always on site. Every two to three days the camp is dismantled and a new, great wildlife area is approached by 4x4 vehicle, boat or on foot where the safari camp is set up once again.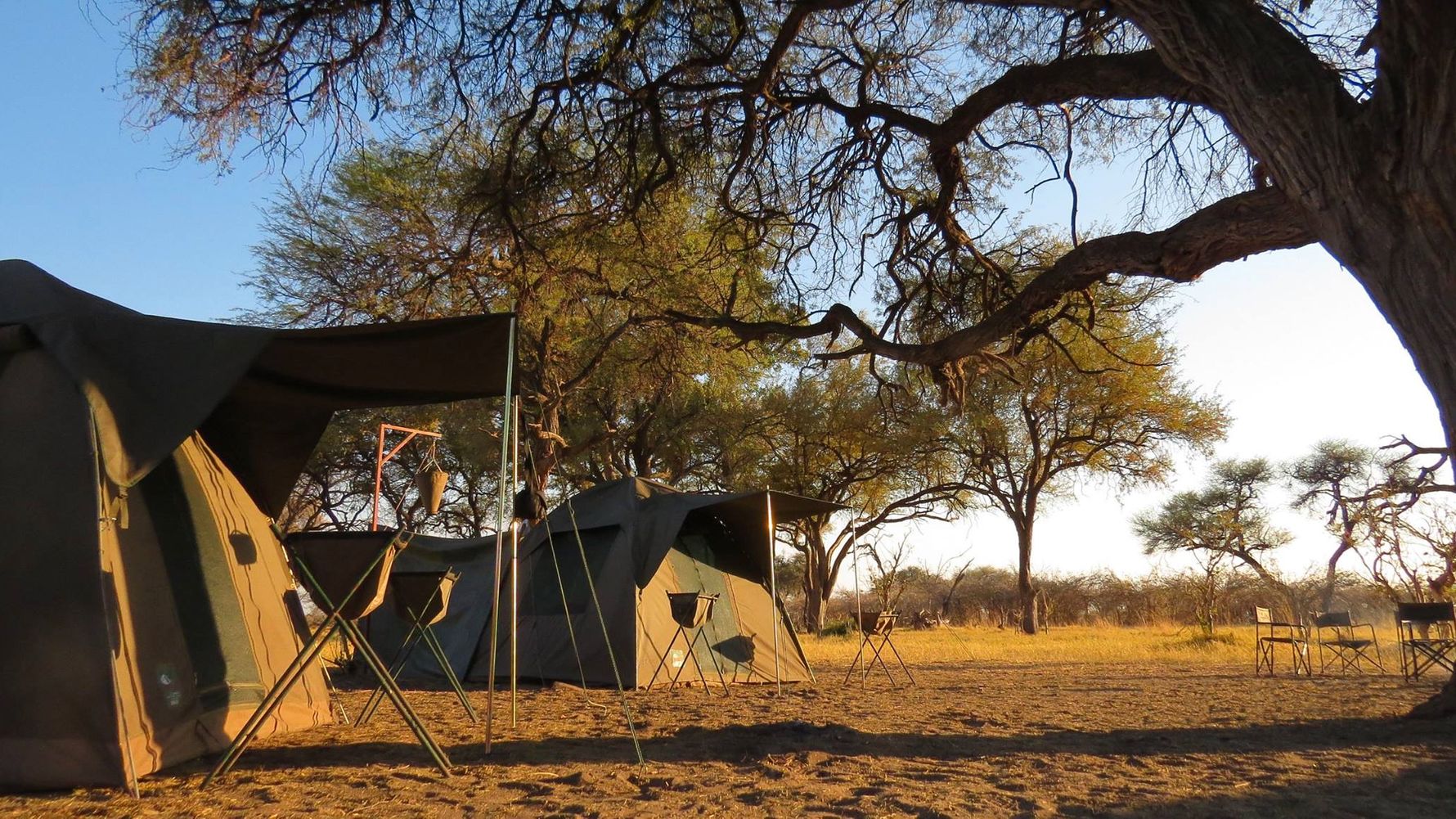 On self-drive safari in a rooftop tent
On the other hand, if you want to experience independence and an incomparable feeling of freedom in particular, you should consider taking a trip with a rooftop tent as part of an adventurous self-drive safari. Exciting animal sounds at night, beautiful sunrises and the unique proximity to nature are characteristic for a self-drive trip.
It is advisable to rent your own 4x4 all-terrain vehicle from home, with full camping equipment and rooftop tent. On site in Africa you can now explore national parks and wildlife areas on your own during the day, while spending the nights on designated spots in the middle of the wilderness on the roof of your own vehicle. In most cases, good communal sanitary facilities can be expected – just like night-time visitors, as the sites are often not fenced in and wild animals can roam freely. Each adventurer is responsible for their own meals and drinks, but occasional overnight stays in all-inclusive safari lodges are also possible.
Attention: early planning should be taken into account as the number of pitches and lodges is limited and wild camping is strictly forbidden.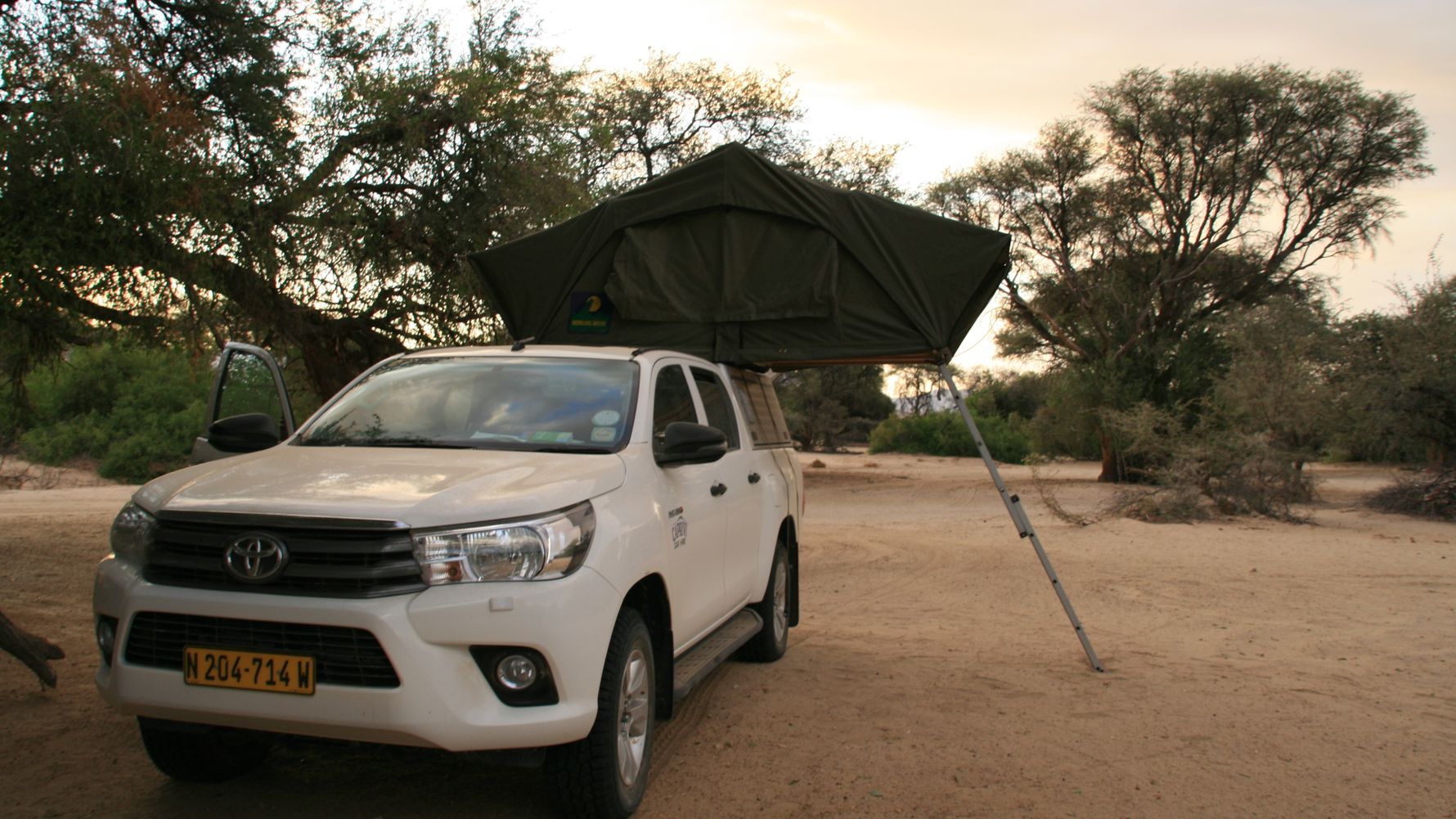 Under Africa's canopy of stars
A particularly romantic adventure can also be enjoyed by spending the night under Africa's sparkling night sky. The rustling of leaves, the sounds of wild animals and a cool breeze on your face – during a sleep-out in the middle of the wilderness or an overnight stay in one of the lodge's own sky beds, you can enjoy Africa's endless sea of stars in an unforgettable way.
While a sleep-out, equipped with sleeping mat and sleeping bag, takes place on the sandy and dry ground of the savannah, an overnight stay in a so-called "Sky Bed" – a real bed built on an animal-safe wooden platform – is far more luxurious.
Both options promise one of the most magical experiences that a safari in Southern Africa has to offer.
The Natucate team is happy to advise you in more detail about the different accommodation options available on a safari trip in Southern Africa.