Natucate
Sabbat­ical: Going abroad and finding yourself
39-year-old Nicole Zeitler is the creative mind behind meinweg-deinweg – a platform which deals with self-discovery, search for meaning and personal development. In this blog she shares with you her very own way to finding herself.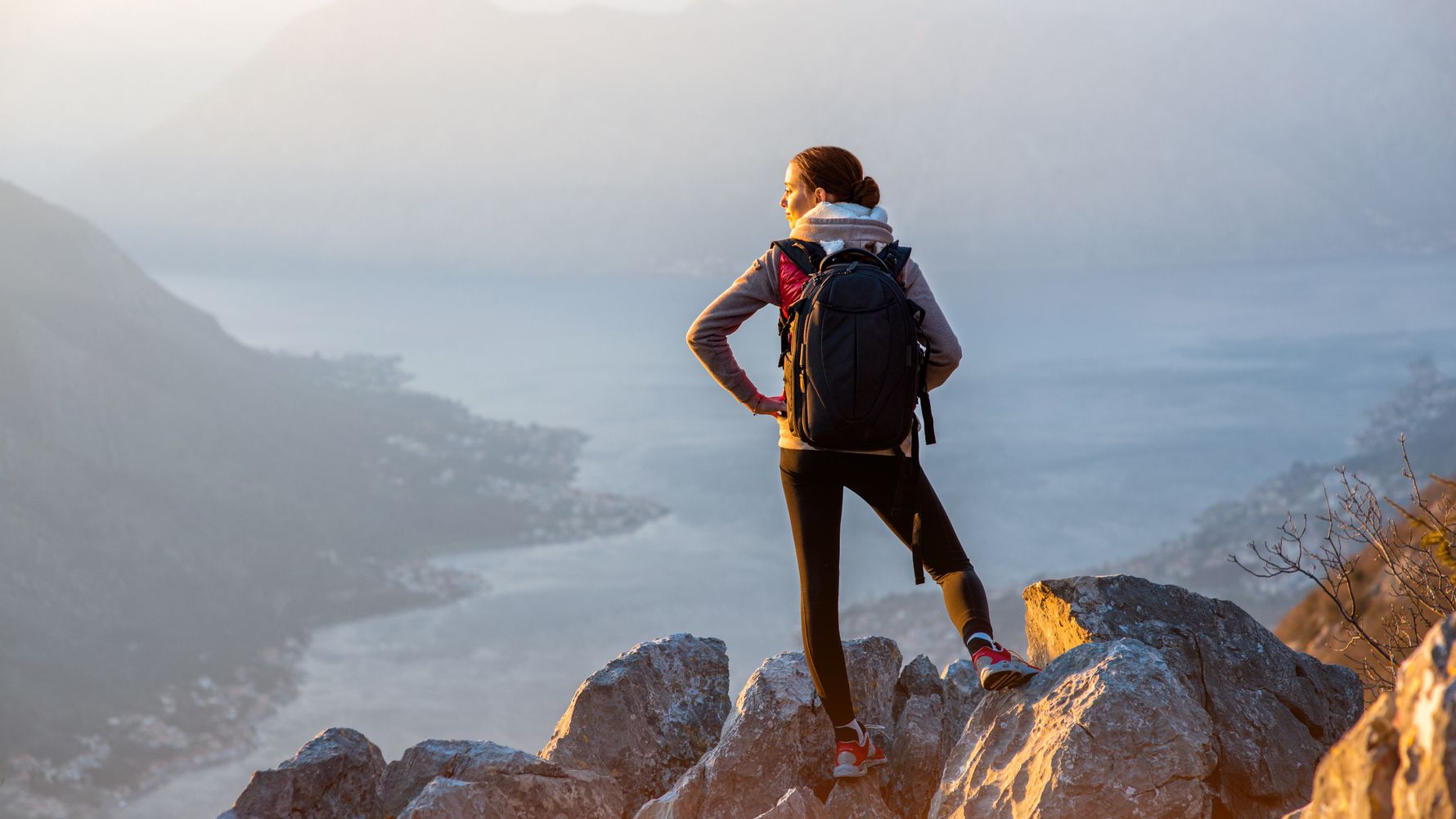 Nicole Zeitler is 39 years old and the founder of "meinweg-deinweg" – a German website which deals with self-discovery, finding the meaning of life and personal development. Her experience abroad inspired her to turn away from mainstream and dedicate herself to topics that go deeper, also in her job. The following article describes her personal way to self-discovery.
Sabbatical – Self-discovery
Self-disovery. A very big topic. Always has been, at least for me.
When I was 26 I went travelling. Just like this. Without any preparation. I booked a ticket and left. To a country whose language I was not able to speak.
Pretty strange, I know. When I talk about it to other people, they often shake their head and say: "Nicole, you are out of your mind! This is dangerous!".
I can understand them. Now. Today I would probably not do it again and ask an agency like Natucate to help me instead. But back than I could not do it a different way. I felt trapped. Inside myself.
Frustration and disorientation
At this time, I was very annoyed with my life. My boyfriend and I had just ended our relationship, I quit university and was living on the couch of a friend of mine for a couple of weeks. No contact to my parents.
I did not know in which direction I was heading with my job and in my private life, no orientation at all. On top of all this I was working dressed as a Santa Claus in a shopping mall wrapping Christmas presents. Well, you got to live from something.
Everything around me was grey and sad. People stayed in their homes. Like me, with the only difference that the place where I was hiding was not even my home. I was a louse, a beneficiary, a person without a perspective.
Perfect situation to be in a bad mood and dig deeper into self-hatred.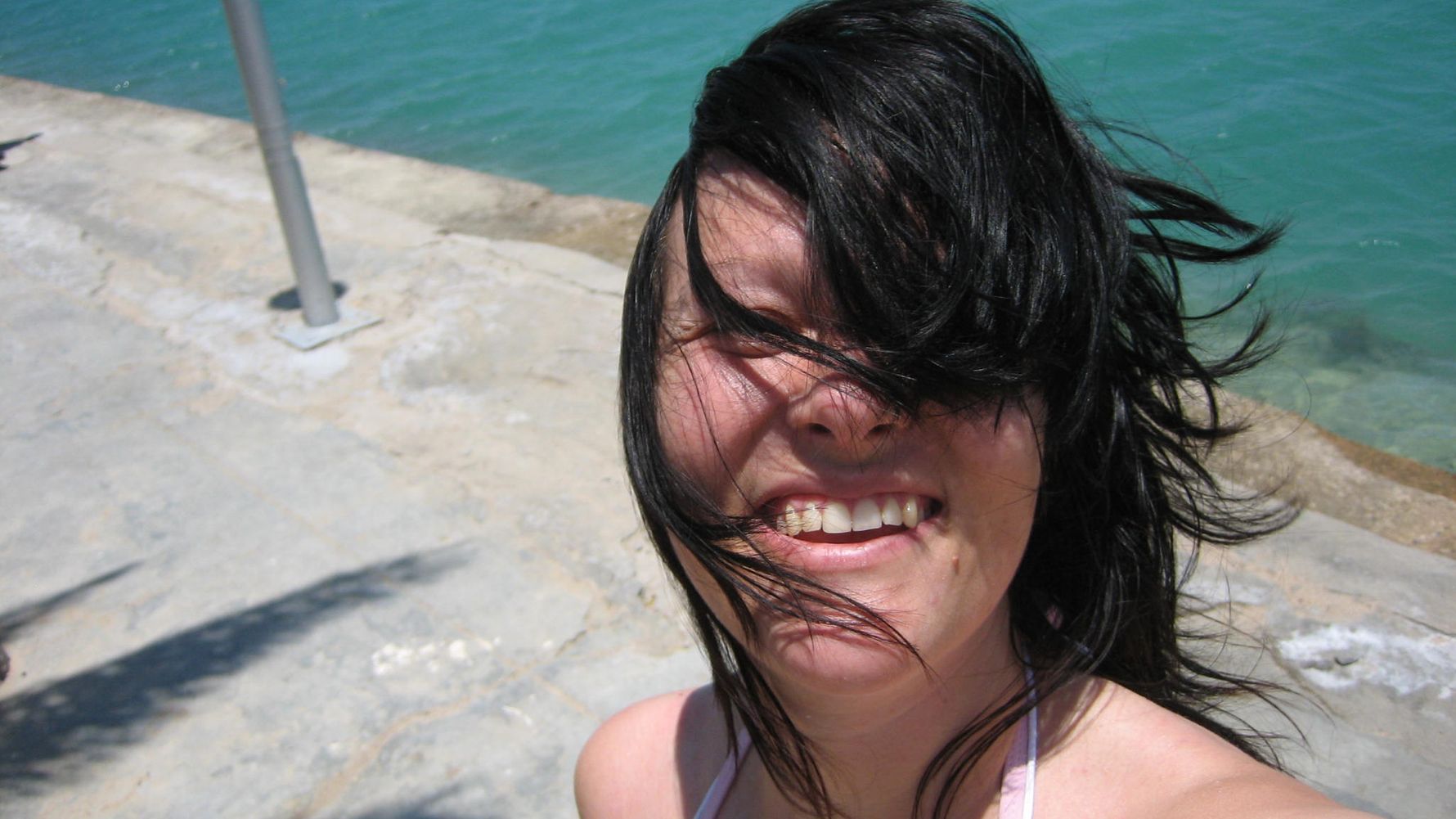 Sabbatical as a restart
I lost more and more of my orientation and got more and more frustrated which led to a thought I carried around with me. A thought which I was not able to get out of my head. A thought which suddenly appeared in bright letters on my forehead: You. Have. To. Get. Out. Of. Here. Now!
At some point I did not stand it anymore and booked a ticket. One way. My Destination: A place where I hoped to find the sun.
No ambitious expectations. No preparation. But for me a taste of freedom.
My following feeling: Relief.
Listening to the inner voice
The people around me did not understand me. Everyone said I should focus on my career, inform myself and take the next steps. I couldn't simply – how did the put? – "run away".
I nodded. Listened but stayed stubborn.
Why? Because for me it was not running away. It was rather finding. But more to follow.
New feeling of freedom
When I got on the train on 1st January, the feeling of freedom overwhelmed me.
Suddenly everything was possible. I could do what I wanted to do. While all the other people got out of bed and made their way to work my pathway was open. I did not know this feeling before.
What I knew instead: Being a part of the machine. Functioning. Do not step out of life and always follow the road. Wherever it leads you to.
Doubts meet courage
The feeling was good, but there were also doubts. Would I be able to handle the situation by myself? How was I able to get along in a foreign country where I was not able to speak the language? Would I feel alone far away from my friends? Who should I talk to in a situation of need?
Despite all my doubts I stayed with my plan and learned my first lesson in self-discovery:
Do what you want to do. Despite your fear. With your fear.
This lesson means: If you fear something it is okay. It is human. We all fear the unknown. But this does not mean that you cannot follow your path. Just take your fear and accept it as a part of yourself.
First steps in a new country
When I arrived at my destination I was all by myself. Around me people running around in hectic. In my pocket: An Address. The first is this new country. The only one.
I was asking my way to my accommodation with the help of my hands and feet and arrived – not meeting my original saying – in the middle of the night. I was embarrassed, and my face turned red, but it did not matter. At my accommodation someone had waited for my in the lights of some candles. He had a friendly face. We spoke. Then he showed me my small room with a bed. The room was nice but that was not the point.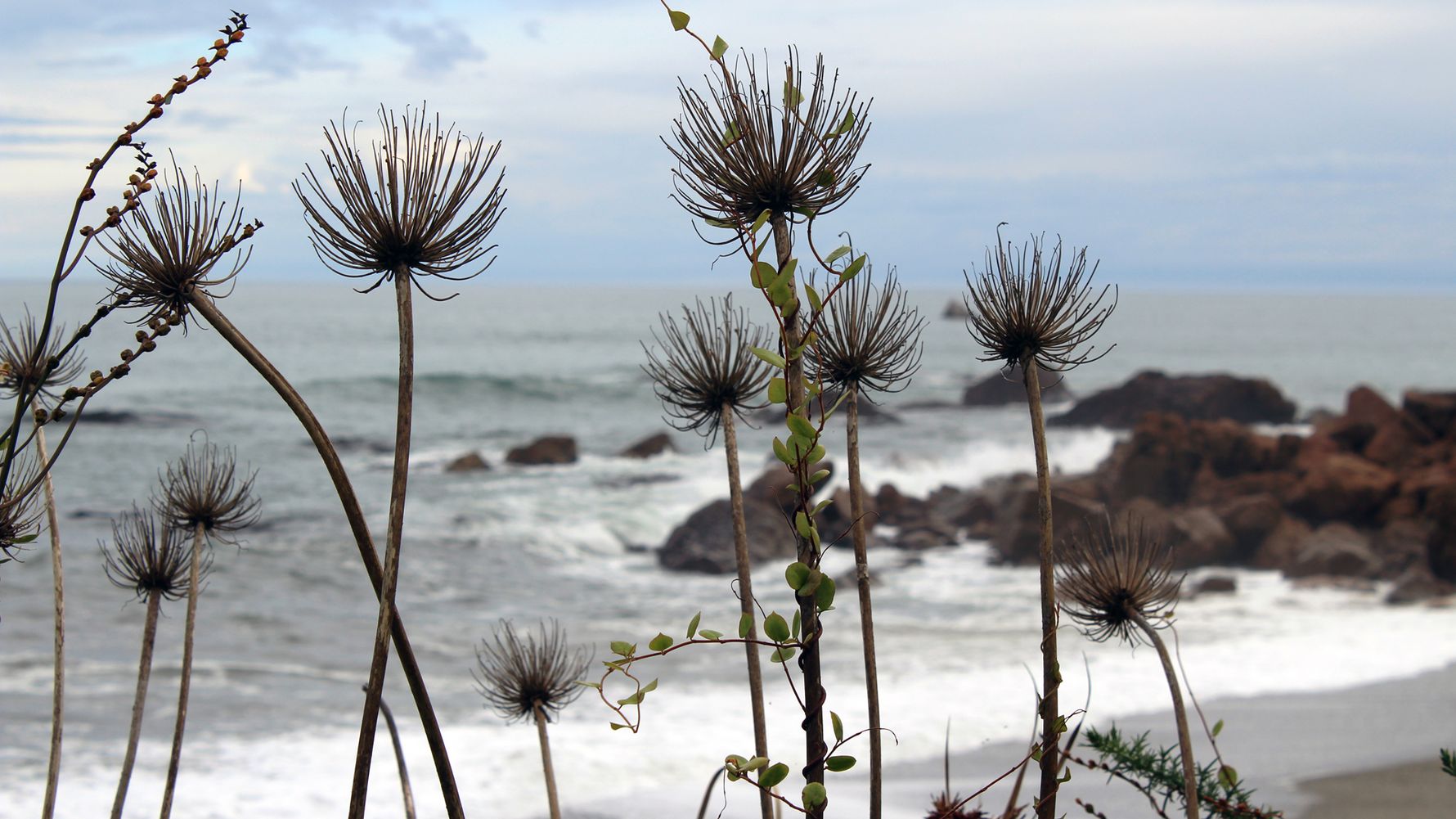 The point was:
I felt welcome at this place. With all my insecurities and obvious missing language skills.
To be human connects, no matter where you are. My second lesson in self-discovery.
New impressions, new lust for life
The next morning greeted me with sunshine. It was quite in my room but outside the streets were busy. I was curious to discover my new surroundings.
What I immediately noticed: new smells, new language, people gesticulating, noise. But also: People sitting outside and enjoying the sun, playing kids, a bright yellow scooter (loaded with four people – not possible in Germany!), the sounds of a piano from somewhere.
To put it short: I could feel that the locals enjoyed their life.
It was hectic around me – but in a positive way. No sight of the grey and sad Germany.
Between curiosity and insecurity
Months passed. I travelled, learned – at least a bit – the language, got to know all the new things piece by piece. After a while I met people who did not live in the country like me and became friends with them.
In a team a lot of things are easier I discovered quickly. You feel safe and to be around people who come from the same culture.
I kept doing my own thing and did what I wanted to do. I wanted to confront my fears and not let them win over me.
There are many things abroad which I was scared of for example speaking to locals (without feeling like an illiterate), buying tickets, organizing trips and accommodation. I doubted myself a lot and my language deficits were massive.
Self-confidence and inner strength
I remember one particular scene: A cab drove me to a sightseeing location. On the way I explained to the cab driver that I was not able to speak his language and therefore could not tell him more about my home country.
The driver laughed and listened but kept asking. In the end he smiled and said: "Well now you told me a lot about your home country even though you said you do not speak my language!". That's when I realized: Yes, he is right! Without noticing I talked and talked and talked. And that in a foreign language!
This was lesson three in self-discovery: Do not let self-doubt win. Instead: believe in yourself and your skills. The rest will come on its own.
Longing for home
I was living for a long time in this foreign country and I was doing good. I met lots of people, enjoyed the culture, had fun and experienced something new every day. But this changed. At some stage the grey and sad Germany caught up on me. But it was not the country itself. It was something deeper: The wish to see my family and friends.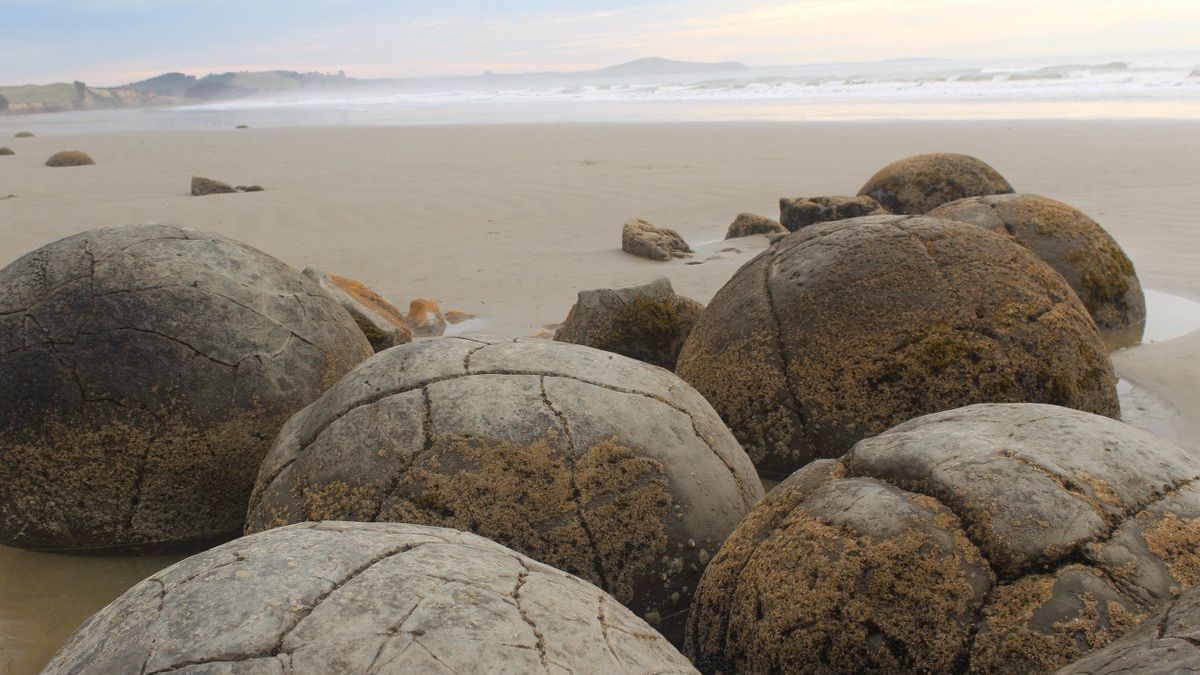 I missed them, to be with them and to be part of their life. I missed meeting them, to grab a coffee with them and to talk about life with them. I wanted to have contact with them again. Good contact.
I was missing this so much, that it almost hurt me physically. Luckily one of my best friends visited me and we had an amazing time. This changed a lot and I felt good again in this foreign country. This led me to my fourth lesson in self-discovery: Home is where the people are that you love and who love you. No matter where.
Returning home with new life experience
In the end I returned to Germany. I have to say: Germany was still the same, but I was someone different. I learned a lot, saw a lot and lived a lot. All these experiences made me richer. They changed me in a positive way.
I still benefit from the experiences I made abroad. When I face a challenge that I fear I think back of my method while I was travelling: Step by step in my own pace and in my own way.
Like this I have conquered all situations which came across me. My last lesson in self-discovery.
Sabbatical as a teacher
So, thank you dear country for this great and wonderful experience. You were the best teacher I could find. Because of you I learned so much about a foreign culture, language and humanity. But I learned the most: About myself.
Those who would like to learn more about personal fulfilment and development should visit www.meinweg-deinweg.de to find Nicole Zeitler's entire platform.