Natucate
Volun­teering Greece - Annalena
Annalena was in Greece for two weeks to help protect sea turtles. Learn more about her volunteer work in the interview.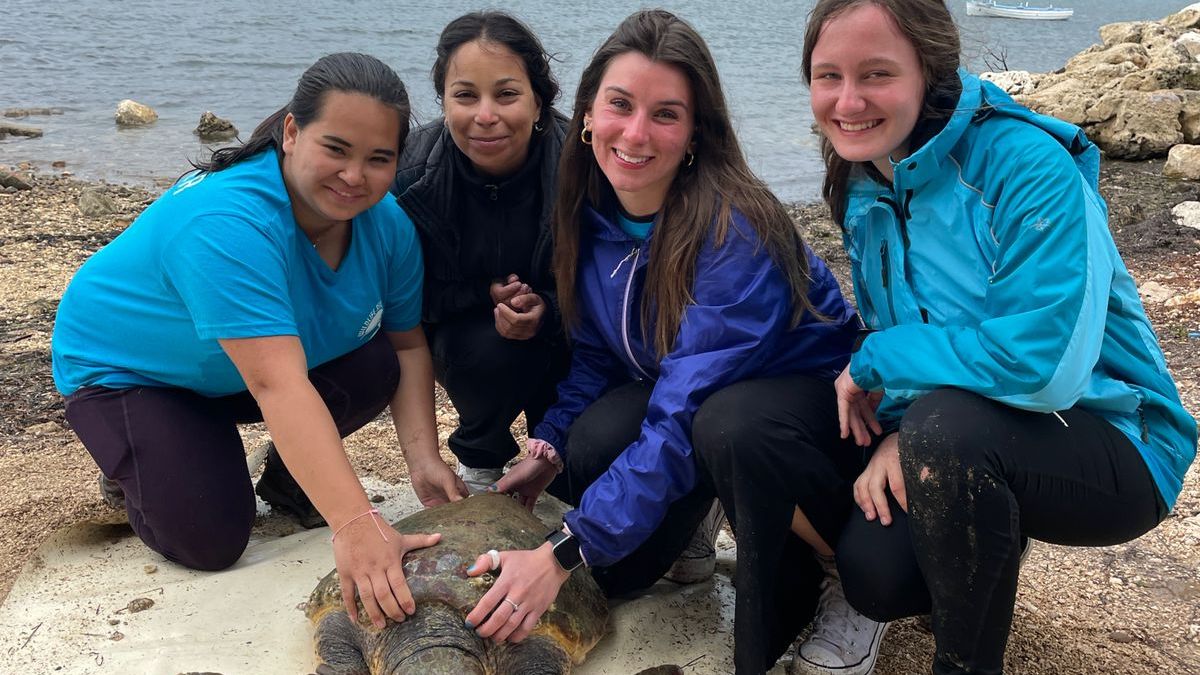 Profile
Name: Annalena
Age: 18
Project: Sea Turtle Conservation in Greece
Location: Argostoli
Duration: April - May
Rating
Support from the Natucate team :
Arrival:
Partner on site:
Accommodation:
1) Could you give us a brief overview of your activities/tasks in the project/course?
During my time there it was mating season, which meant that we didn't really do night patrols and almost only had shifts during the day. Every day we had two shifts - one in the morning and one at noon around five or six o'clock. During the mating season there are many turtles around the island, so this time is used to mark them, measure them and treat injuries. In addition, new turtles that have never been tagged before may be found and added to the database. There was at least one marking shift per week.
There are also shifts that you have to do more often, such as harbour patrol, where you are taken by car to Argostoli and look out for turtles in the harbour and document possible interactions. At the same time, you also come into contact with tourists and can do educational work. The people were always very interested and it was a lot of fun to talk to them. Shifts that you go to by bike are beach cleanup, measuring the beaches or also sifting for microplastics.
2) What was/are the biggest challenge(s) for you during the project/course?
One challenge was the rapid change from speaking almost exclusively German every day to now having to speak English to communicate. Even though that subsides after two or three days at the latest. If you are not completely confident in English, however, it could be difficult. Most of the participants with me were native speakers, which was of course a bit intimidating. However, you should just dare - no one is angry with you if you don't understand something.
3) Was there anything that you particularly liked? Or something that you remember particularly negatively?
An absolute highlight are the so-called tagging shifts, where you get quite close to the turtles. You keep a lookout for turtles on the bridge in the harbour. As soon as you spot one, the joy increases. The team members catch it and see if it has already been tagged and if so, if it has already been measured and documented this year. If not, it is brought to the beach and as a volunteer you are allowed to help and hold it to document everything. It's an experience you won't soon let go of.
In particular, the passion with which the Wildlife Sense team does the work is so nice to experience and also ensures that you always have fun doing it.
4) Did you have certain expectations before you travelled to the project/course? If so, were your expectations met, disappointed or perhaps exceeded?
At first I was a bit worried about the accommodation. I knew that they were shared rooms, but I didn't know exactly with how many other volunteers and with whom exactly I would sleep in the same room. However, that was not a problem at all. You sleep four to a room, have your own bathroom and kitchenette and a balcony. If you need some time to yourself, you will definitely find a place. I was absolutely thrilled with the team: they immediately take away any worries that you might not feel comfortable. There is such a warm and open atmosphere and through the daily activities, like a sunset swim on the beach 5min away, you grow together so quickly. It is a time I will never forget!
5) Have you done anything in your free time that you can recommend to future participants?
We usually got together on our days off and rented a car together. You can easily explore the island in one day. An absolute must-see is the Melissani Cave - a stalactite cave in the east of the island. When the sun shines in at noon, it feels like being in another world with the turquoise blue water. The short 1.5-hour hike up Mount Ainos is also worth it - the view is more than reward enough. Otherwise, it's just good to spend an afternoon on the beach with the other volunteers and go to Argostoli in the evening.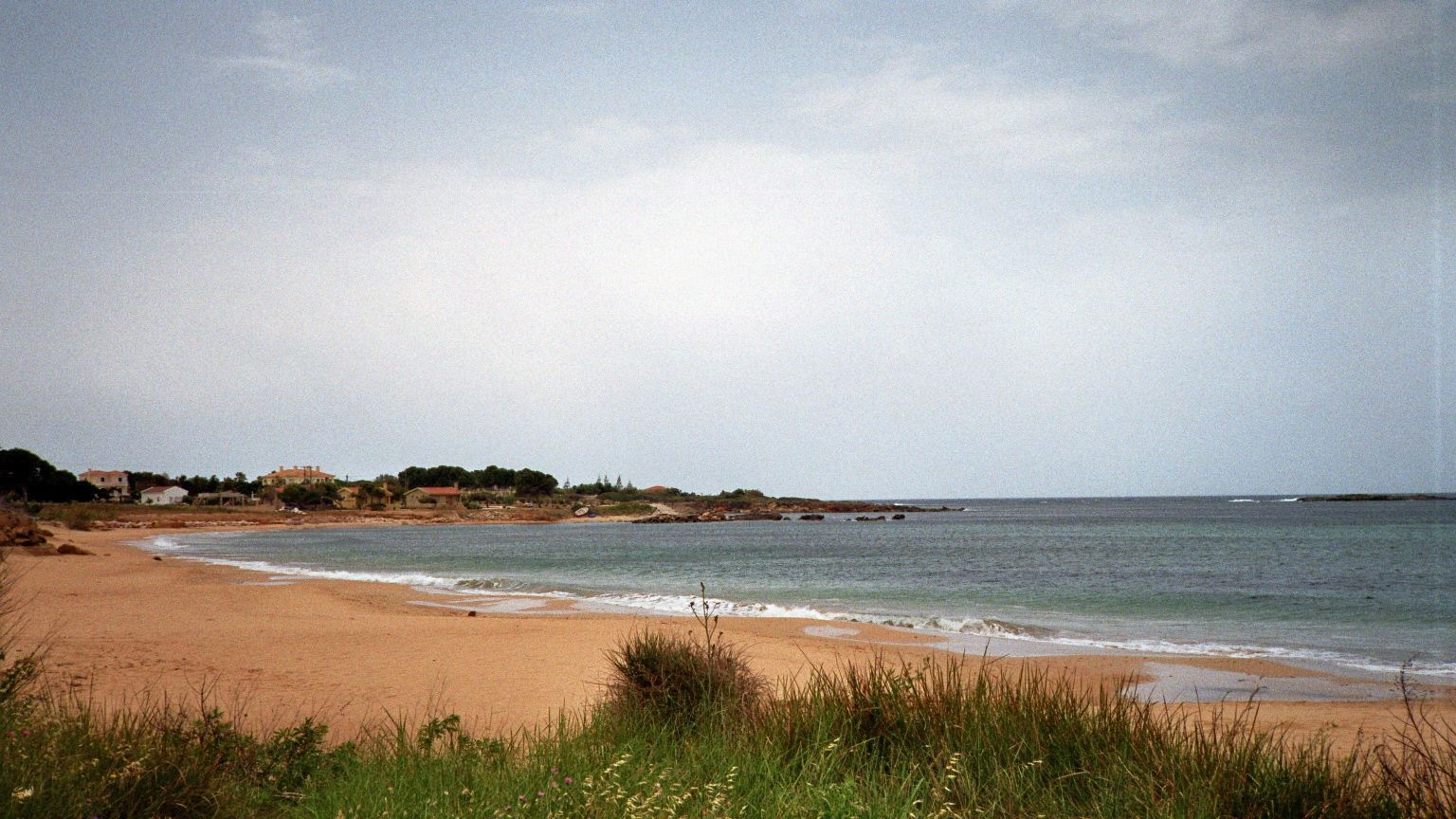 6) What tips/recommendations would you give to other participants who want to do the project/course? (e.g. tips that would have helped you - before or during the trip)
During my stay in early May, it rained a lot and also cooled down a lot at night. You can borrow a sleeping bag on site for a fee of 10 euros, but the blanket I brought with me was also very sufficient. It's best to bring more than one pair of shoes, because especially during the morning patrols on the beach and while tagging, feet get wet quickly and it's good to have a spare. Also, mosquitoes are very nasty, especially in the evening - mosquito spray is your best friend.
If you're missing something, you don't have to worry. You come into the harbour regularly and can shop at supermarkets along the promenade. Shampoo and other hygiene items can be obtained at the accommodation as many previous participants donated these before they left. You are definitely not cut off from the outside world and if something is wrong, you can always get help.
7) Can you estimate how many additional costs you had on site? - We can pass this information on to future participants.
You have to take care of all your own food during your stay. There is the possibility to fill in a list of things you would like to have before arrival. The team then buys them for you and you can give them the money for it - a very practical option. Basically, food is not much more expensive in Greece than in Germany. I paid about 80€ for my two weeks. Other costs are optional, depending on how often you eat out or how many souvenirs you want to bring back. In total, I had about 220€ in additional costs. This can be significantly more, but also less, depending on what you also do on your days off.
8) Here is still space for other questions/suggestions/ideas/reports or stories from you:
Once you have been there as a volunteer, you have the opportunity to apply to be part of the team and possibly help out with the organisation etc. next year. You don't need to worry about your data volume. There is Wi-Fi in the accommodation - a big plus for the time during the shifts.