Natucate
Volun­teering USA Florida Wildlife – Patrick
Animal welfare in the USA: Patrick had an amazing time as a volunteer in our wildlife project in Florida. In his review he reveals more about his time.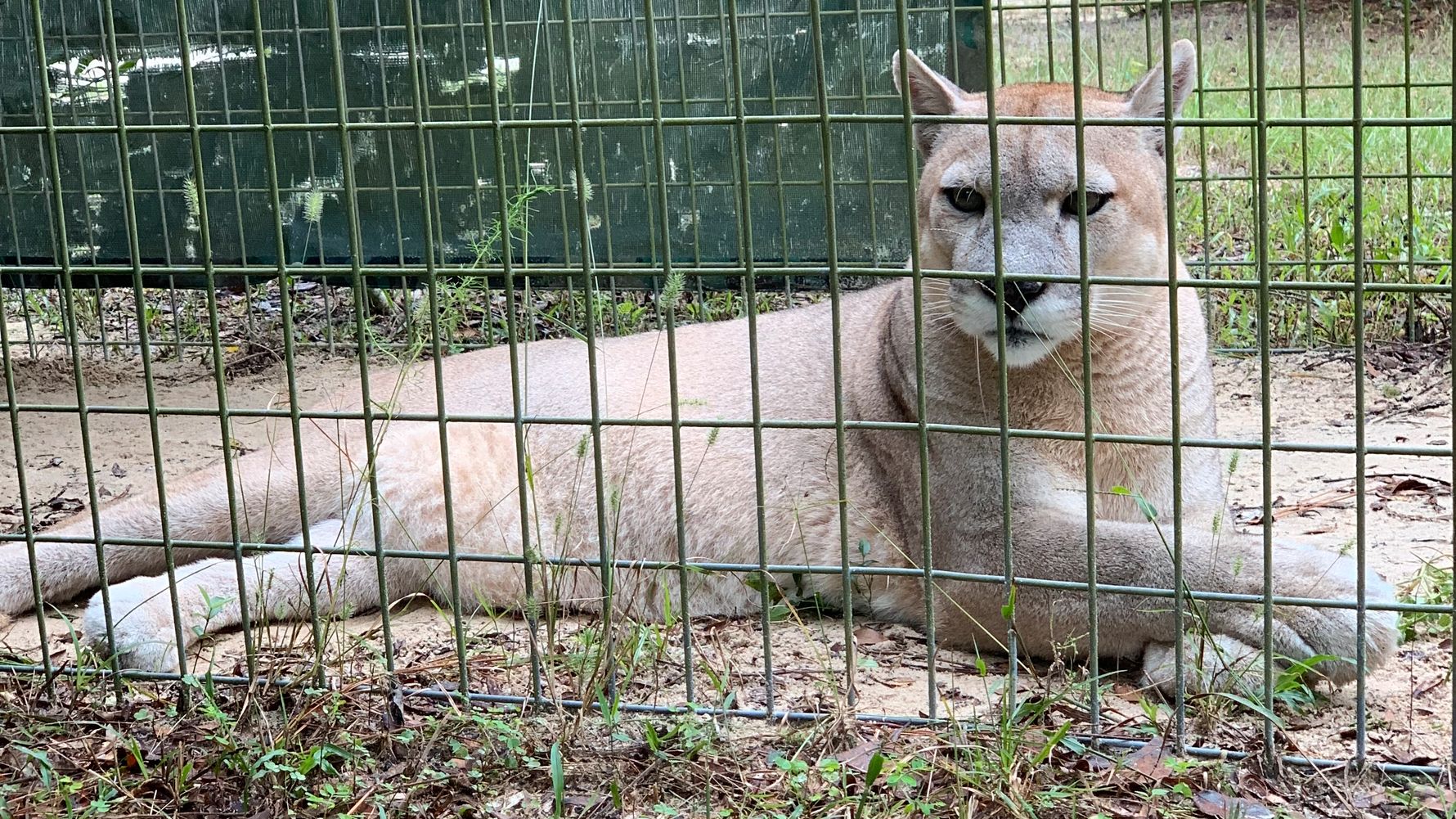 Profile
Name: Patrick
Age: 31
Project: Animal welfare in the USA
Location: Florida/USA
Duration: End of September until end of October 2019 – 4 weeks
Rating
Support from the Natucate-Team:
Arrival:
Project partner:
Accommodation:
Volunteering in Florida – Feedback: Eight questions for Patrick
1) Could you give us a short overview of your tasks in the project?
The tasks of a volunteer in the project deal almost exclusively with interactions with the animals. Feeding, preparing food and cleaning or maintaining enclosures is part of the daily tasks. If the daily routine allows it, we also did some gardening to ensure the good condition of the sanctuary. We built/renewed fences, cleared large parts of the sanctuary of leaves or removed unwanted plants/weeds.
Basically, the daily routine consisted of varied physical work.
2) What were the biggest challenges for you during the project?
The biggest challenge was the language, at least sometimes. I can talk in English without any problems, but the specific vocabulary or animal names in animal care were new to me. In addition, you had to learn a lot by heart. This requires some time, especially when it comes to the daily routine as well as the names of the animals. I often needed some repetition or reminder because it was a lot of input at once. Each animal was treated and fed individually, each enclosure was cleaned differently and each animal was provided with different food. I would say that it took me at least two weeks to internalize everything.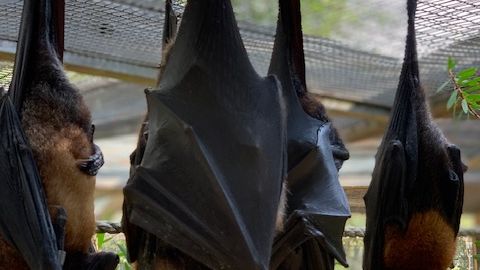 3) Was there anything you liked in particular? Or something you remember particularly negatively?
Most beautiful and at the same time most exciting aspect was caring for the predators. To sit and feed a tiger, puma or brown bear a few centimetres opposite, to feel the hot breath on your arm and to look into the eyes of these fascinating animals was really exciting! In one situation, another volunteer, Nathan, was feeding Tony, the oldest tiger, and was rather yelled at because Tony had a very bad day. I fed together with him and even though there was a fence or enclosure between us, I jumped back two meters. That was quite funny and shows that these animals are by no means pets and you have to be careful at all times. There were really no negative experiences at all! Perhaps there were tasks that one did not like very much, such as feeding and cleaning the primates' enclosures. These small and cute animals, like White-Face Capucins or Lemurs, were constantly busy to make your life as hard as possible. They almost always tried to annoy us by trying to touch us, shout at us or steal our tools – unfortunately, they succeeded in doing so once in my case. So it was always very exhausting when you had Primates Day yourself.
4) Did you have certain expectations before you travelled to the project?
Definitely exceeded! I knew that I love animals, but didn't expect to enjoy doing the hard, heavy and annoying things when dealing with animals. Working with the animals let you easily forget about one's normal everyday life because each minute of the day was necessary to do all tasks. When it was your turn to feed predators after lunch – every day it was someone else's turn – it was just great! If you don't have a problem with not living in luxury apartments for a few weeks, then you won't be disappointed. Life with the other volunteers and interns was also an enrichment.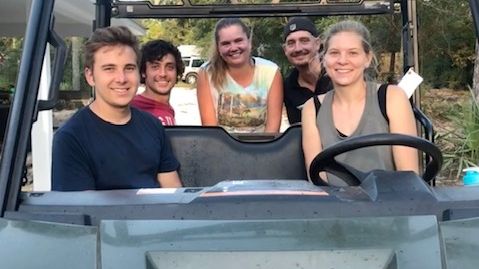 5) Have you done anything in your free time that you can recommend to future participants?
Twice, we went to a spring that is extremely common in this area. A spring offers you the necessary refreshment in the cold water. We went to the movies and had sushi or drinks or dinner in bars. The next large town is about 30 minutes away. In our volunteer base itself, not much or rather nothing can be done. Once on a Friday we went to Gainsville, a college town about 1 hour away, to visit some bars. I myself also went to Jacksonville, the largest city in Florida, to watch a football game.
6) What recommendations would you give to other participants?
Take enough pants with you!!! :-) At the end of the day I had to realize that people get "stuck" in enclosures much more often and tear their clothes more often than they think. But maybe I am also more clumsy than others :-) Furthermore, I can recommend to wear sporty clothes and not cotton. At well over 30 degrees and almost 100% humidity it is almost unbearable in normal clothing and working is twice as hard.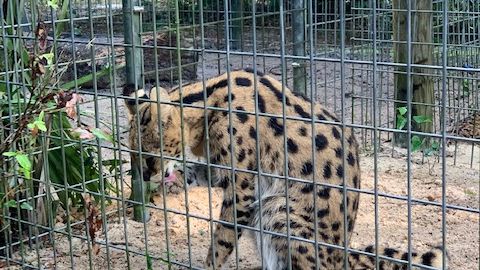 7) Can you estimate how many additional costs you had on site?
This always depends on individual needs. We went to the supermarket almost every day to get some smaller items because we couldn't get junk food like coke, ice cream, other sweet things or some alcoholic beverages that you might want to buy. In addition, we often bought fresh vegetables, even if there were some from the sanctuary. Basically, I think that you don't have to spend money every day. By taking around 100-150US$ "pocket money" per week, one should get along very well there and can also visit a bar, restaurant or a movie theatre with the other volunteers.
8) Here is still space for other ideas or stories from you:
I can only thank the whole Natucate team again, especially Chrissy. Everything worked out super well!
Anyone who likes to be surrounded by animals and is not afraid of hard work is just right for this project. The whole team on site is taking care of everything! Miranda, the supervisor on site, slowly introduces the volunteers to the whole work from the first day on. You start with "simple" animals like bats or turtles until you get to the predators after handling the primates and horses. However, you have to pass a written test before you get there.
Life there is simple, and the people grateful for everything that is done on site. Lisa and Kurt, the owners of the sanctuary, are happy about every volunteer and every help they can get. The animals are doing incredibly well and the whole team puts a lot of heart, sweat and time into the project. Almost each animal sneaks its way into your heart, and with each animal, over time, you will have your own personal experience. I will definitely support this project again!