Natucate
Volun­teering USA Florida Mustang Rescue – Anna-Lena
Mustang rescue project in Florida: Learn more about Anna-Lena's wonderful time as a volunteer in our horse rescue project in the United States.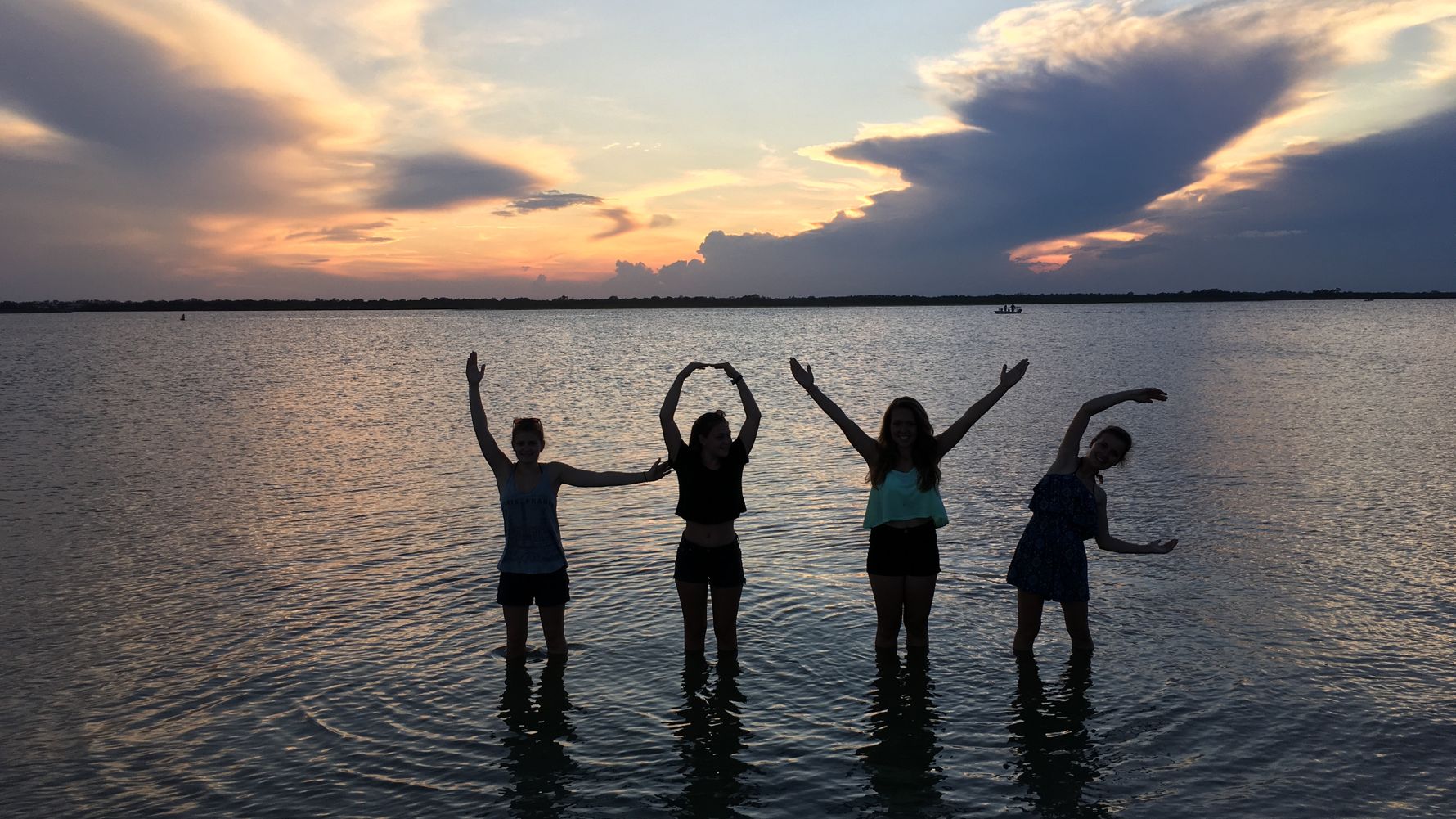 Mustang Project in Florida – Feedback: Eight questions for Anna-Lena
1) Could you give us a short overview of your tasks in the project?
I got up early in the morning and started my day with horse work. I worked with my project horse in a round pen for about half an hour. A bit later in the morning, all of the volunteers began with cleaning the small pens. After cleaning, we fed and watered the horses.
The more individual program started after we were finished with the morning routine. We cared for our project horses (e.g. when they had small skin irritations) or rode our horses in western style – without a saddle.
We then had a four hour lunchbreak because of the summer time before we repeated the work from the morning in the afternoon.
2) What were your biggest challenges during the project?
A big challenge for me was the adjustment because I am not used to this kind of work and environment. You have to do several hours of physical work every day and in high heat. You also have to share a room with a few people so you're not alone very often which can get exhausting with about 13 or 14 other girls. The atmosphere made me feel very comfortable, though, so it wasn't too hard for me to adjust to the project and the circumstances.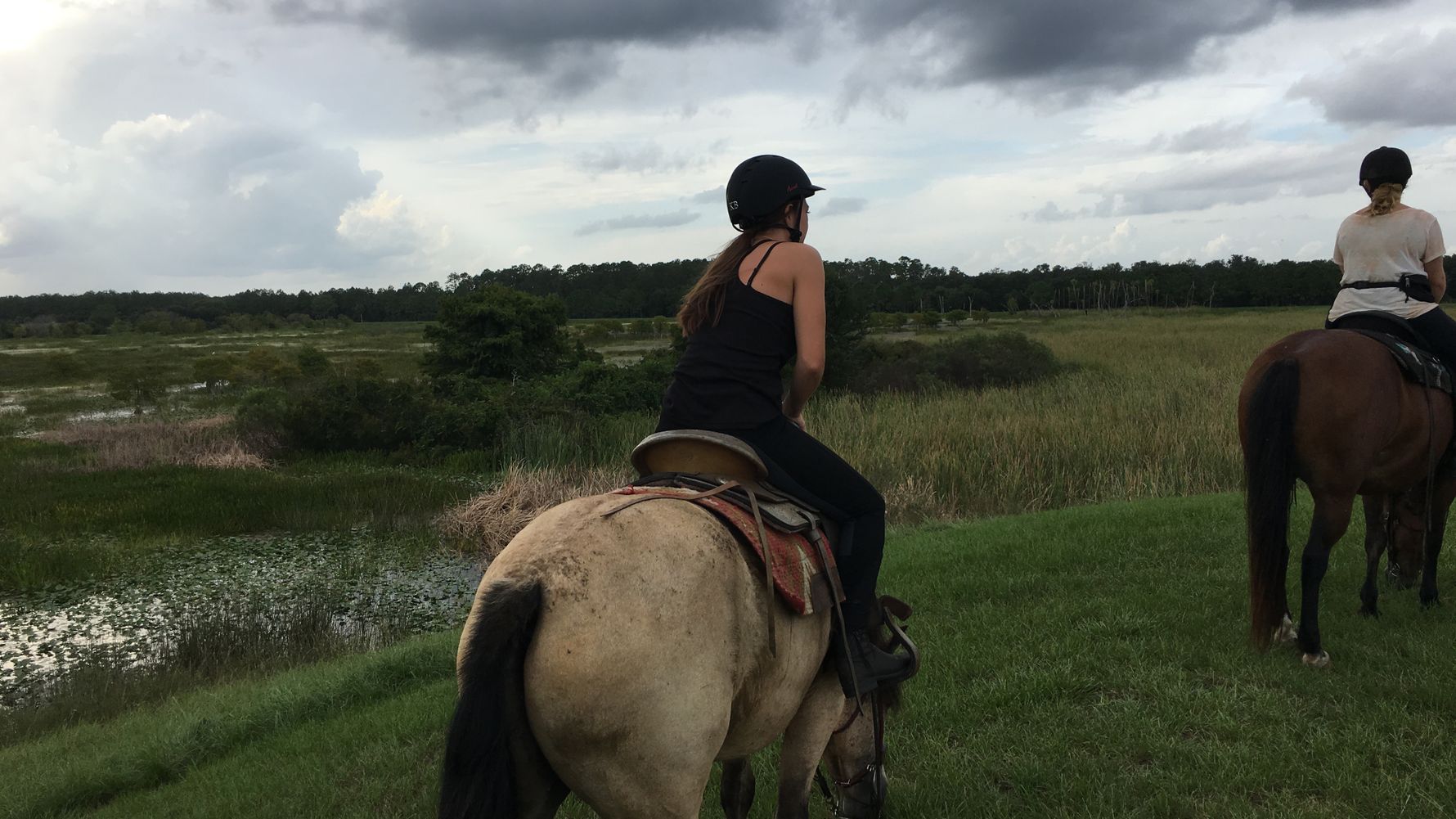 3) Was there anything that you liked most? Or anything that left you with a negative impression?
I especially enjoyed the activities that fell outside the ordinary work like our weekly horse rides or trips to the cinema and diner. I don't really have any negative memories. I didn't always agree with some situations and had moments in which I was dissatisfied, but I haven't had any negative experiences.
4) Did you have certain expectations before you started the project?
I didn't have any expectations before starting the project so I wouldn't be disappointed from the beginning.
5) Did you do anything during your free time that you can recommend to other participants?
We had one day off per week – either Sunday or Monday. Monday was the day on which volunteers arrived or departed, so we had the opportunity to get a lift to the airport in the morning and back in the evening which was very convenient because the horse rescue centre isn't really central. Once we were at the airport we had to look for ourselves how to get to where we wanted, e.g.by bus or taxi. Orlando offers a lot of attractions, like the Kennedy Space Center, Universal Studios, or Disneyworld.
6) Which tips would you give to future participants who would like to do this project?
You should be open to new things. You should also be patient and diligent since all volunteers work together. You might prepare for some expenses on site.
7) Can you guess how many additional expenses you had?
I spent about 20-30$/week for fruits and things like cereal bars or chocolate. We also went to the cinema or a restaurant once a week which was about 20$. It really depends on what you do on your free days. I went shopping and participated in some other leisure activities so I spent a bit more money.
8) Here is some space for further questions or stories:
I really recommend this programme. Natucate cared for me very well. I felt very comfortable and was sure I'm in good hands. I spent two unforgettable months in Florida.