Natucate
Volun­teering Maldives – Doris
Volunteer Doris spent a fantastic time in the Maldives to become engaged in the protection of endangered whale sharks. In her feedback interview she tells us about her conservation experience.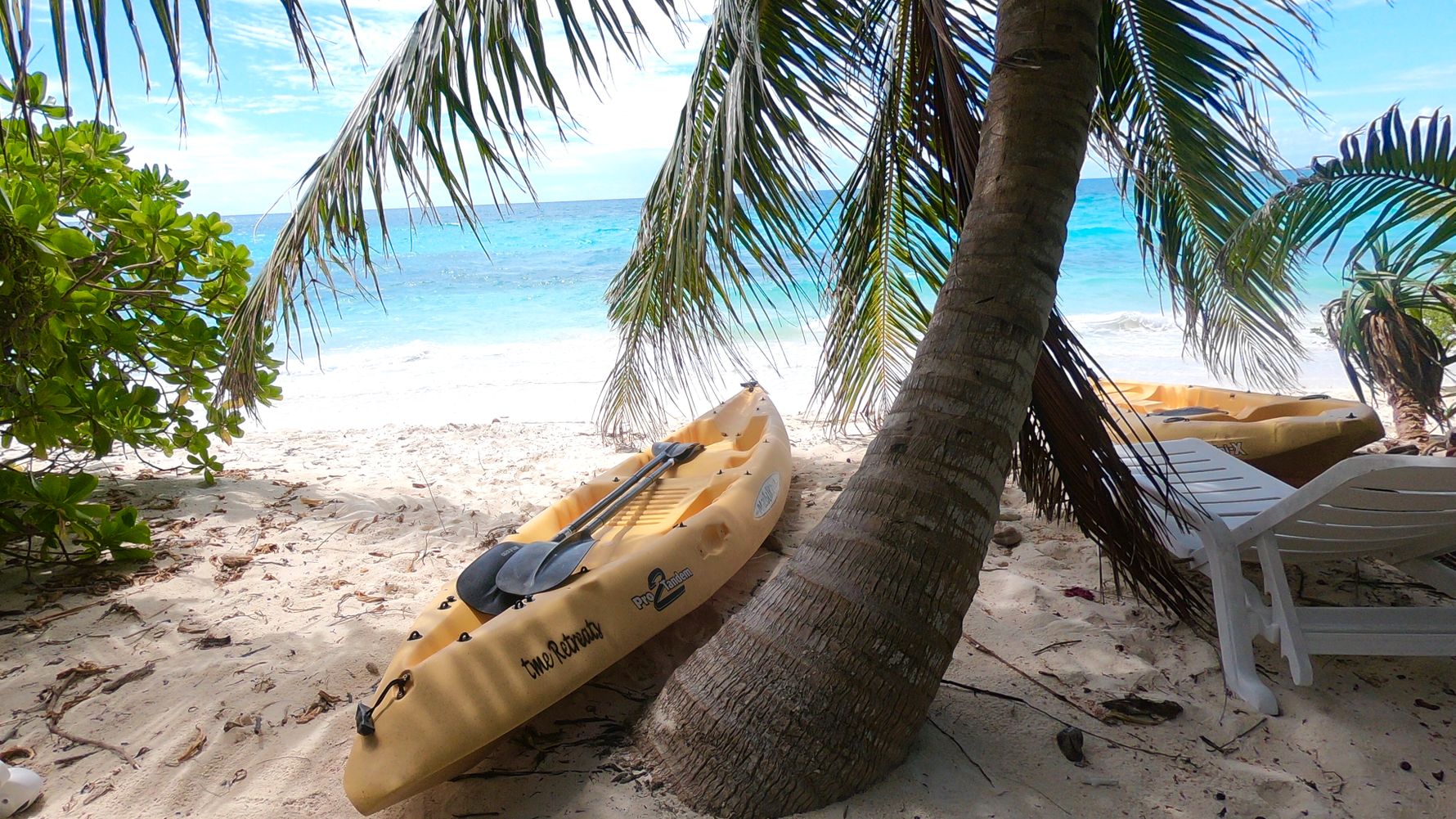 Profile
Name: Doris
Age: 53
Project: Whale shark conservation in the Maldives
Location: Dhigurah
Duration: Mid-September until mid-October – 4 weeks
Rating
Support from the Natucate team:
Arrival:
Project partner:
Accommodation:
Volunteering in the Maldives – Feedback: Eight questions for Doris
1) Could you give us a short overview about your tasks during the project?
While on the dhoni, we had to look out for whale sharks and – if we spotted one – jump into the water and take ID shots of the animal. Furthermore, we had to gather certain data concerning the outer conditions (like visual range, direction of flow, wind speed), the whale shark itself or the surroundings (how many boats, divers and snorkellers can be spotted during the animal sighting). Afterwards we put the data into a database.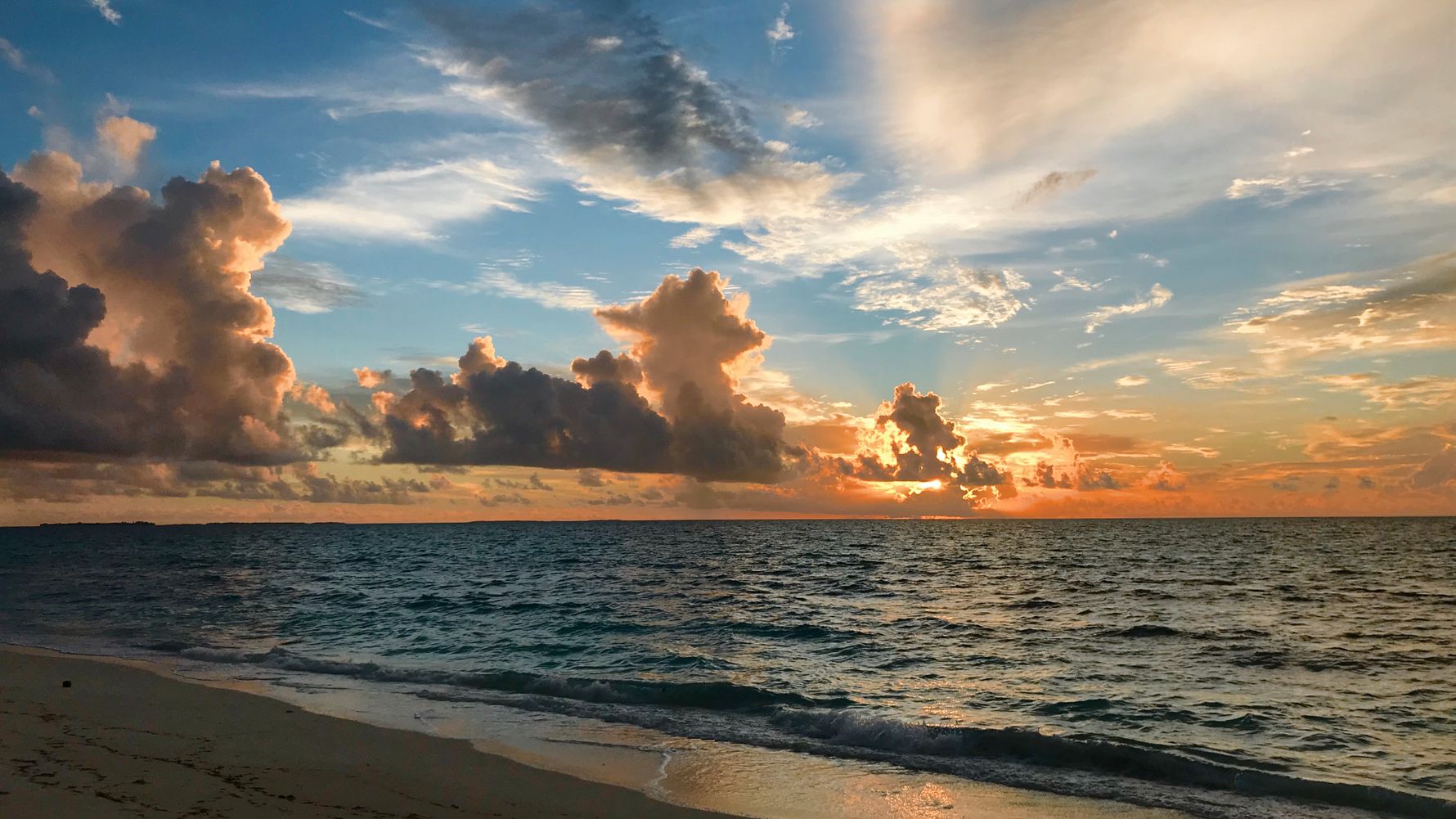 2) What were your biggest challenges during the project?
My biggest challenge during the project was to not lose courage when we didn't spot any whale sharks for several days.
3) Was there anything you liked most? Or anything that left you with a negative impression?
Our community was great, with nice volunteers and staff members.
There was a lot of garbage on the island, that was very frustrating. Moreover, the internet in the volunteer accommodation was extremely slow or didn't work at all – that was a bit challenging sometimes.
4) Did you have certain expectations before you started the project?
My expectations have (almost) been fulfilled. I was a bit disappointed, though, that we didn't get to work with the locals on the island.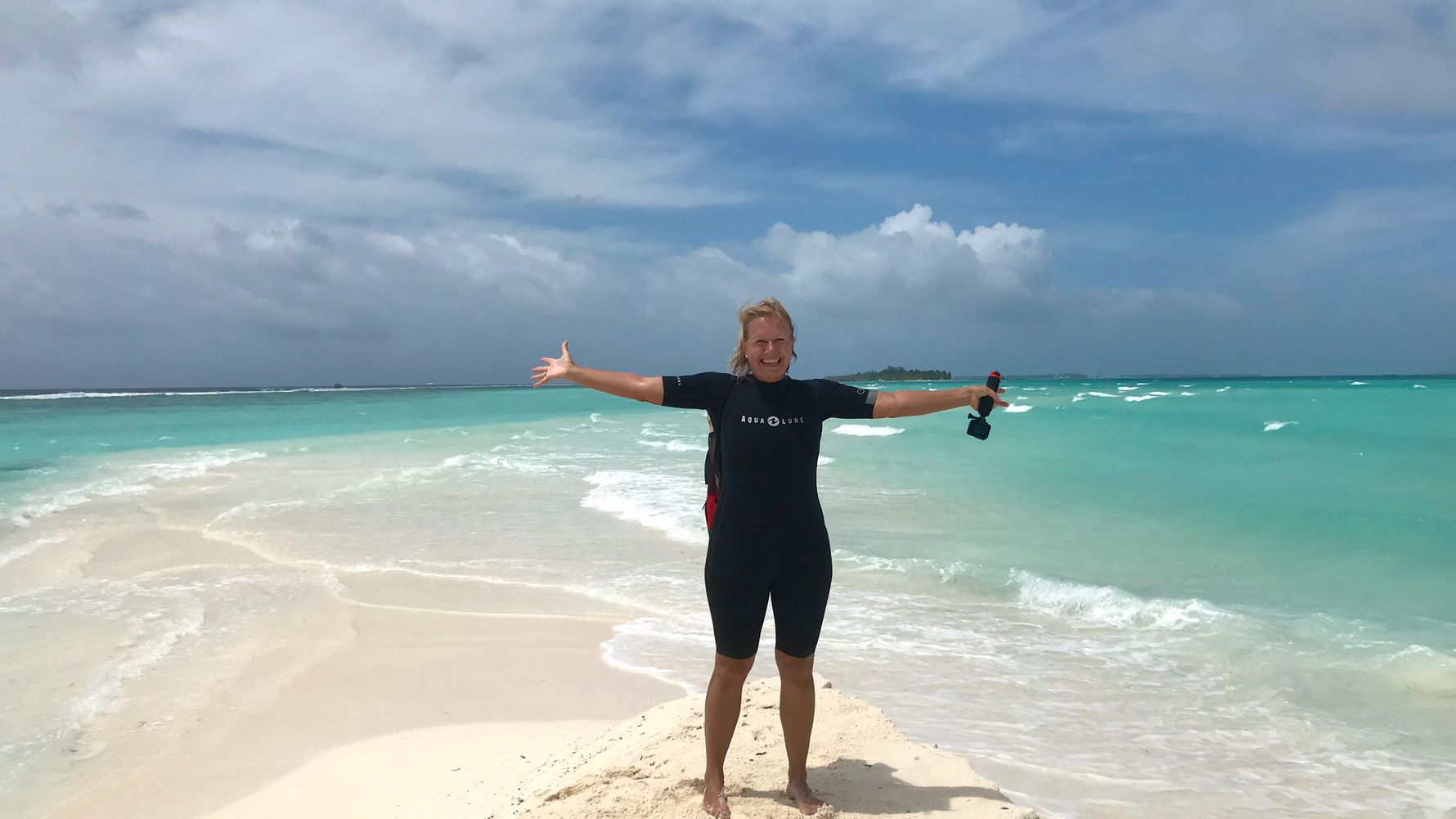 5) Did you do anything during your free time that you can recommend to following participants?
Taking the bikes and riding to the island's end – as there were lots of puddles on our way, we had a lot of fun. At Hermit's you can find good coffee and fast internet. We spent lots of afternoons there. I also enjoyed a nice massage at TME Retreats.
During the week all of us were quite exhausted because of the hard work. That's why leisure time activities were mainly limited to the weekends.
6) Which recommendations would you give to other participants?
During the monsoon season it was difficult to dry our clothes properly. Even my swimsuit took two days to dry! That's why I recommend bringing enough clothes – plus lots of mosquito repellent as the mosquitoes are particularly annoying during the monsoon season.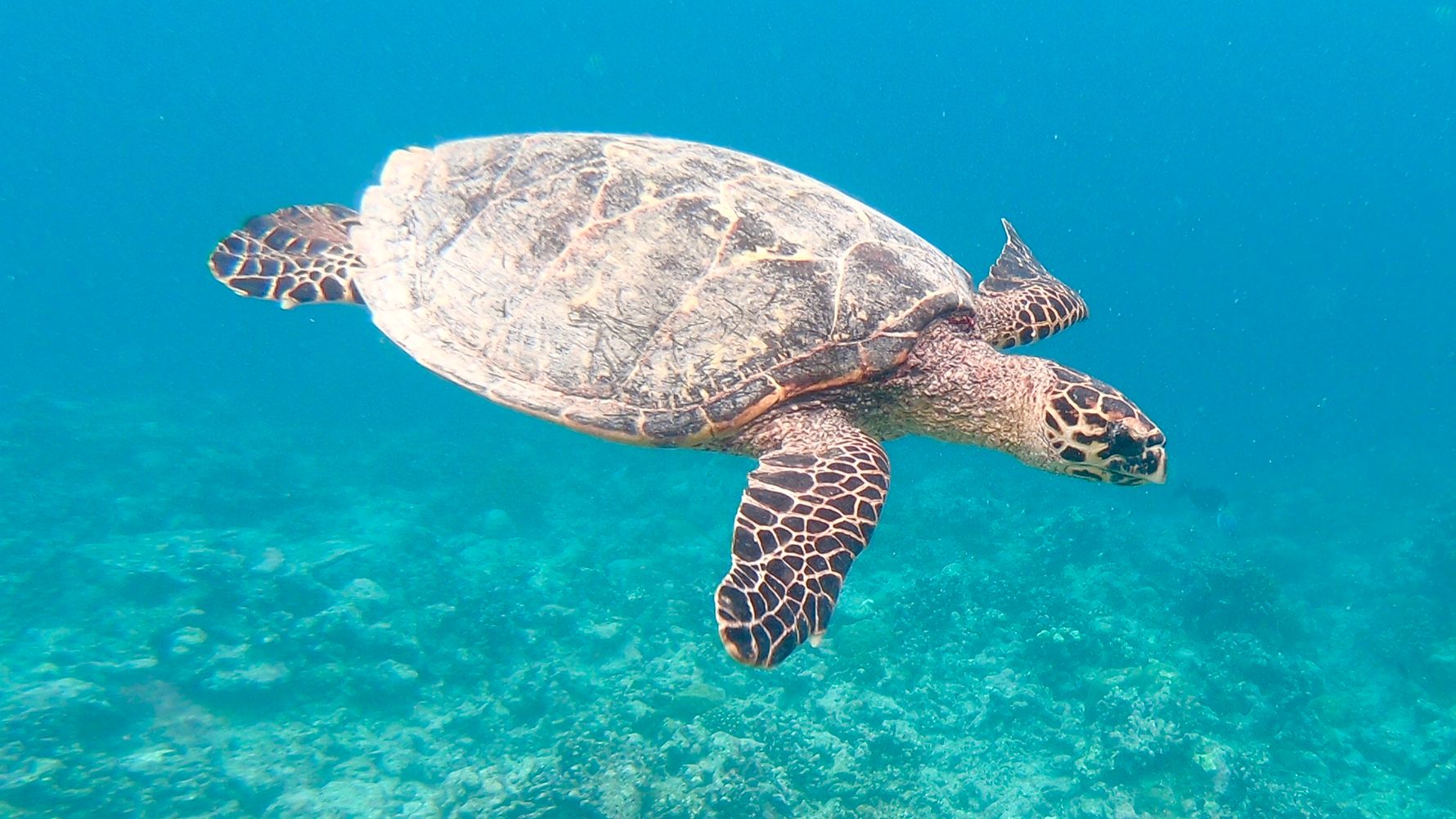 7) Can you guess how many additional expenses you had?
I spent around 80 US dollar for snacks like ice cream, coffee etc.
8) Here is some space for further suggestions or stories:
I think that the volunteer accommodation needs some renovation, as the equipment is quite old. But: The staff was really nice. Food in the accommodation was average – it would have been nice to have some variety.