Natucate
Volun­teering Maldives – Andrew
Our volunteer Andrew spent four unforgettable weeks in the Maldives to dedicate himself to the protection of endangered whale sharks. In our feedback interview he reveals more about his time.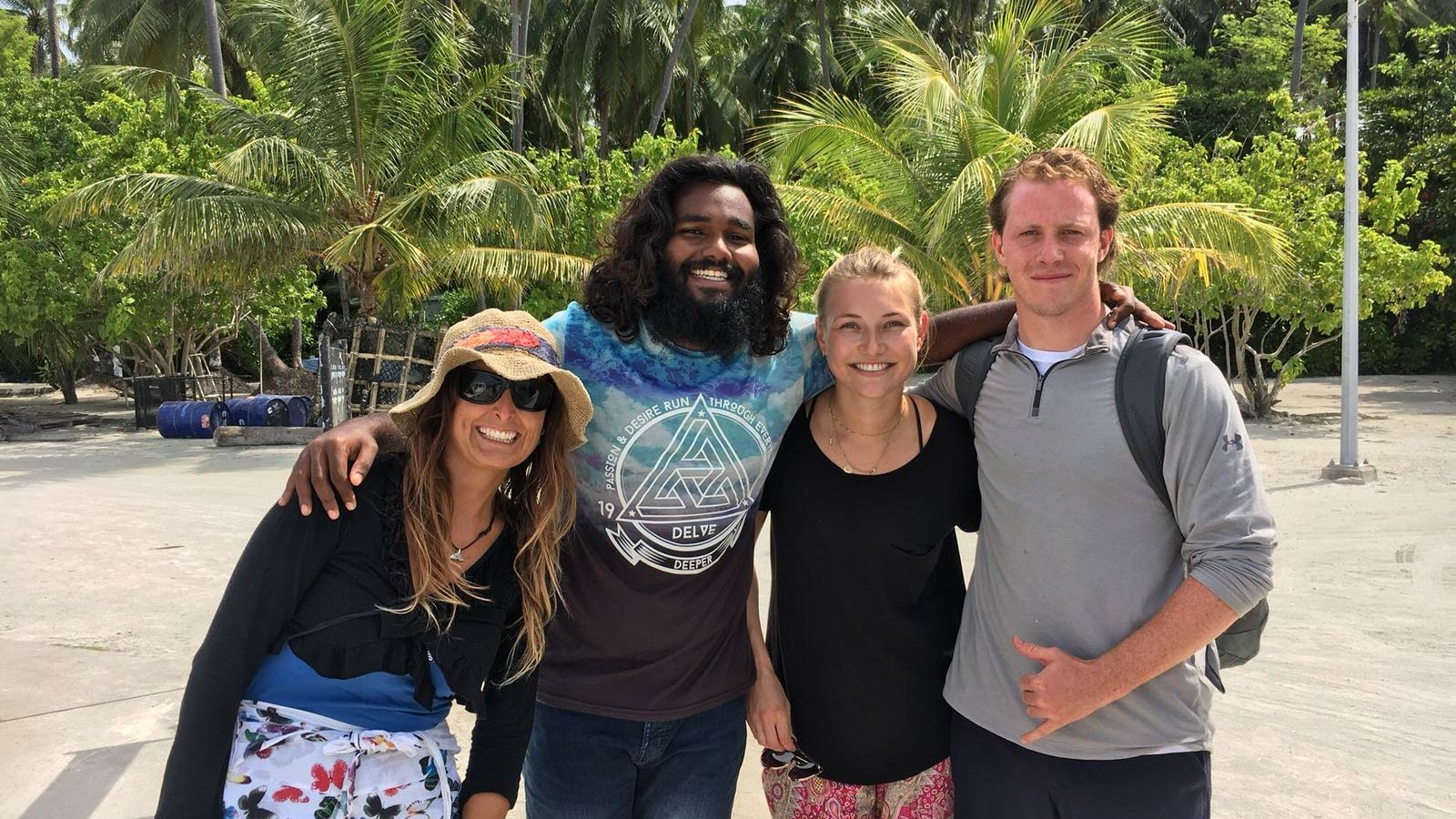 Profile
Name: Andrew
Age: 21
Project: Protecting endangered whale sharks in the Maldives
Location: Dhigurah/Maldives
Duration: Beginning of July until beginning of August 2018
Rating
Support from NATUCATE-Team:
Arrival:
Project partner:
Accommodation:
Feedback Volunteering in the Maldives: Seven questions for Andrew
1) Could you give us a short overview of your activities in the project?
Weekdays:
Morning breakfast
Boat from 9am-3pm:
Spotting boats and Fauna, Swim and help with whale shark research, Water and weather analysis.
Afternoon data collecting and whale shark identification.
Weekends:
Free time: Scuba diving, water sports, and free range to respectfully travel the island.
2) What were your biggest challenges during the project?
Adjusting to the cultural/religious beliefs and practices of the island.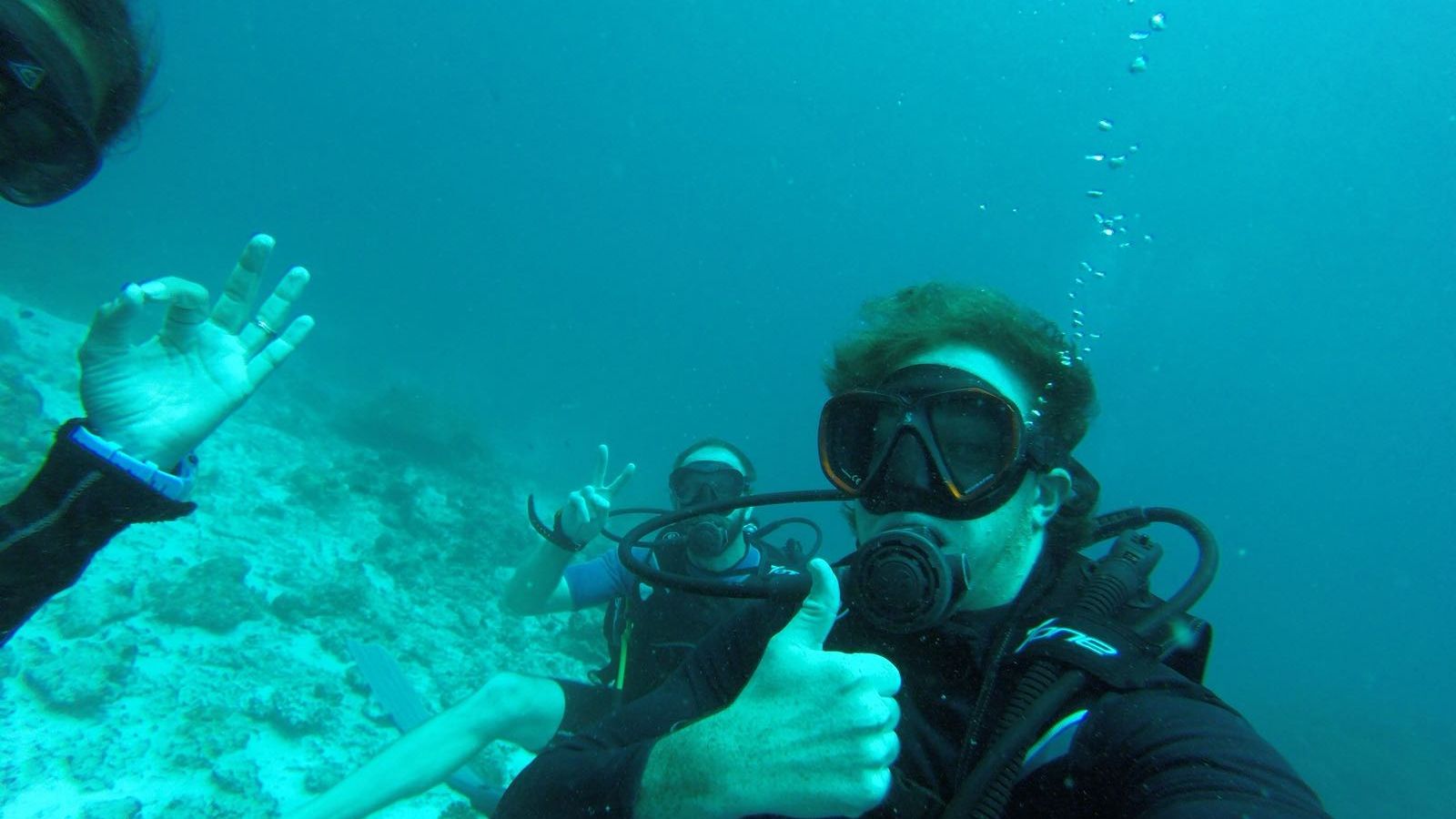 3) Was there anything that you liked most? Or anything that left you with a negative impression?
The open ability to help directly in the data collection and discoveries alongside the program researchers.
4) Did you have certain expectations before you started the project?
I had many different expectations before starting this project. My expectations were blown out of the water as the experiences were far beyond anything I could have expected.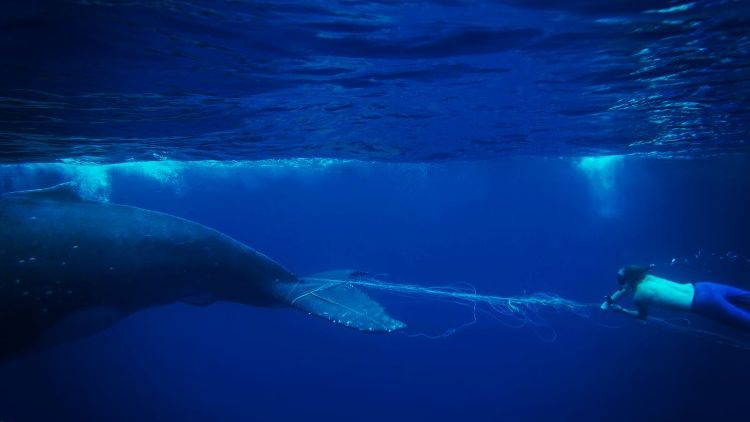 5) Did you do anything during your free time that you can recommend to other participants?
Scuba diving, participating in local soccer (football) games, water sports, and local activities around the island.
6) Which tips would you give to other participants who would like to do this project?
Being Scuba certified greatly enhances the experience.
Bring a lot of sunscreen and anti fog spray.
GoPro or underwater camera.
Get to know the hotel staff, they are very friendly and their knowledge of the island can open up many different activities.
7) Can you guess how many additional expenses you had?
This trip can be very expensive if you choose to scuba or participate in water sports or scuba diving, final price at the end of the 4 weeks—> 400usd. However, a couple other volunteers were not able to participate in as much activities and only spent around 100usd at the end of 2 weeks.