Natucate
Volun­teering Costa Rica – Celine
Our volunteer Celine travelled to Costa Rica with us to support the protection and conservation of endangered sea turtles. Learn more about her fantastic time in Central America.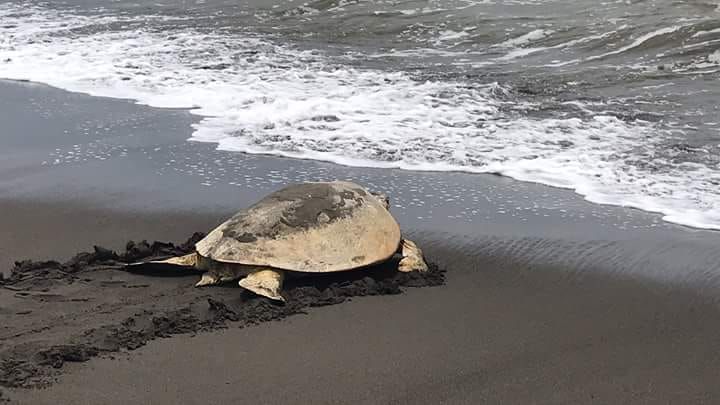 Profile
Name: Celine
Age: 21
Project: Turtle conservation in Costa Rica
Locations: Pacuare in Costa Rica
Duration: End of March until mid-June 2019 – 12 weeks
Rating
Support from the Natucate-Team:
Arrival:
Project partner:
Accommodation:
Volunteering in Costa Rica – Feedback: Eight questions for Celine
1) Could you give us a brief overview of your tasks in the project?
The main task of the project are night patrols. Every night, the beach is patrolled as part of several patrols (10 km in approx. 4 hours), plus side activities such as beach clean ups, recycling, hatchery shifts (guarding the hatchery 24 hours a day), exhumations (excavation of unhatched eggs), presentations on the subject of sea turtles, cooking and cleaning, data analysis, preparations for night patrols (preparing backpacks), training for the new volunteers but also leisure activities such as football or volleyball, meditation, yoga, card games.
2) What was the biggest challenge for you during the project?
It is a completely different standard of living than the one you are used to from Germany. You first have to get involved and understand that you live in the jungle in nature. You are a guest and are confronted with wild animals (spiders, insects, crabs, lizards, monkeys, sloth bears etc.). Besides, it's a completely different climate. From May on it starts to rain more and more and when I talk about rain I mean RAIN: it is raining cats and dogs and can also rain for 3-4 days. The clothes are wet but nevertheless you need to patrol every night, because rescuing a living being is not a vacation but requires effort and hands-on spirit. If you get involved in all this and don't complain, but simply enjoy and observe the power of nature and the events, these are simply great challenges. And anyway: when you hold the first baby turtle in your hand, you have forgotten everything else anyway!! The hard work is worth it and you are never alone.
3) Was there something you liked most? Or something you remember particularly negatively?
Everything was just great, even if rain didn't sound great at first. You learn that you are ONLY a human being. Note: A natural outdoor shower is quite special. In addition, the warm and humid weather attracts many insects, among them unfortunately also the unpopular mosquitos and sand fleas, but at some point you accept the fact that you get bitten. The positive events predominate. Of course, you have to be open to all this, because only then you can – I think – enjoy everything much more. My greatest moments were each moment I spent with the giant Leatherback Turtle which you could see on the night patrols watching her dig a nest. And also the moment when the first nest hatches and 70 little babies run into the wide open sea. But also the cooperation with the inhabitants of Pacuare. The football matches every Sunday, where we play football peacefully together with the locals. And the fact that in the project people from all over the world come together, with different incomes, different backgrounds, childhoods, languages, cultures; but all of them work together for one purpose and help to save a species from extinction. That's impressive, there are still enough good people in the world – that restored my faith in humanity a bit. A thing that I still missed but was actually fine to get along without: I would have liked to have a locker in my room to at least lock away my valuables. You could lock the rooms, but you never know.
4) Did you have certain expectations before travelling to the project?
I am a student of ecology and environmental planning and the project was part of my internship semester. I expected to learn about scientific aspects of species conservation. I wanted to be integrated into the work so that I could take something with me. This expectation was fulfilled: together with others I was mainly responsible for data processing and was allowed to read reports about the results and after 4 weeks also lead my own patrols. The latter still makes me very proud!
5) Have you done anything in your free time that you can recommend to future participants?
For volunteers who are there for more than 4 weeks, there are 4 free days available during which you could leave the camp and travel a little, relax and rest. I was there for a total of 3 months and thus had two opportunities to see other beautiful spots of Costa Rica and Panama. During my first four days off I travelled with a colleague from the camp to Panama, Bacas del Toro, a chain of islands near the border to Costa Rica, about 5 hours away from the camp. I highly recommend this area. One of my dreams was to take a bath in the turquoise Caribbean sea water. So I fulfilled my dream. Simply unbelievable: such beautiful nature, rainforest, mangroves – and by the way: in Bocas I ate the best burger of my life. Brothers was the name of the restaurant and it was the Brothers Burger. Sure, after 6 weeks without meat and fast food I probably would have thought McDonalds' normal Big Mac to be the best burger, but I ate that burger again at the end of the four days and I still have to think about that burger 3 months later. So much for Bocas del Toro.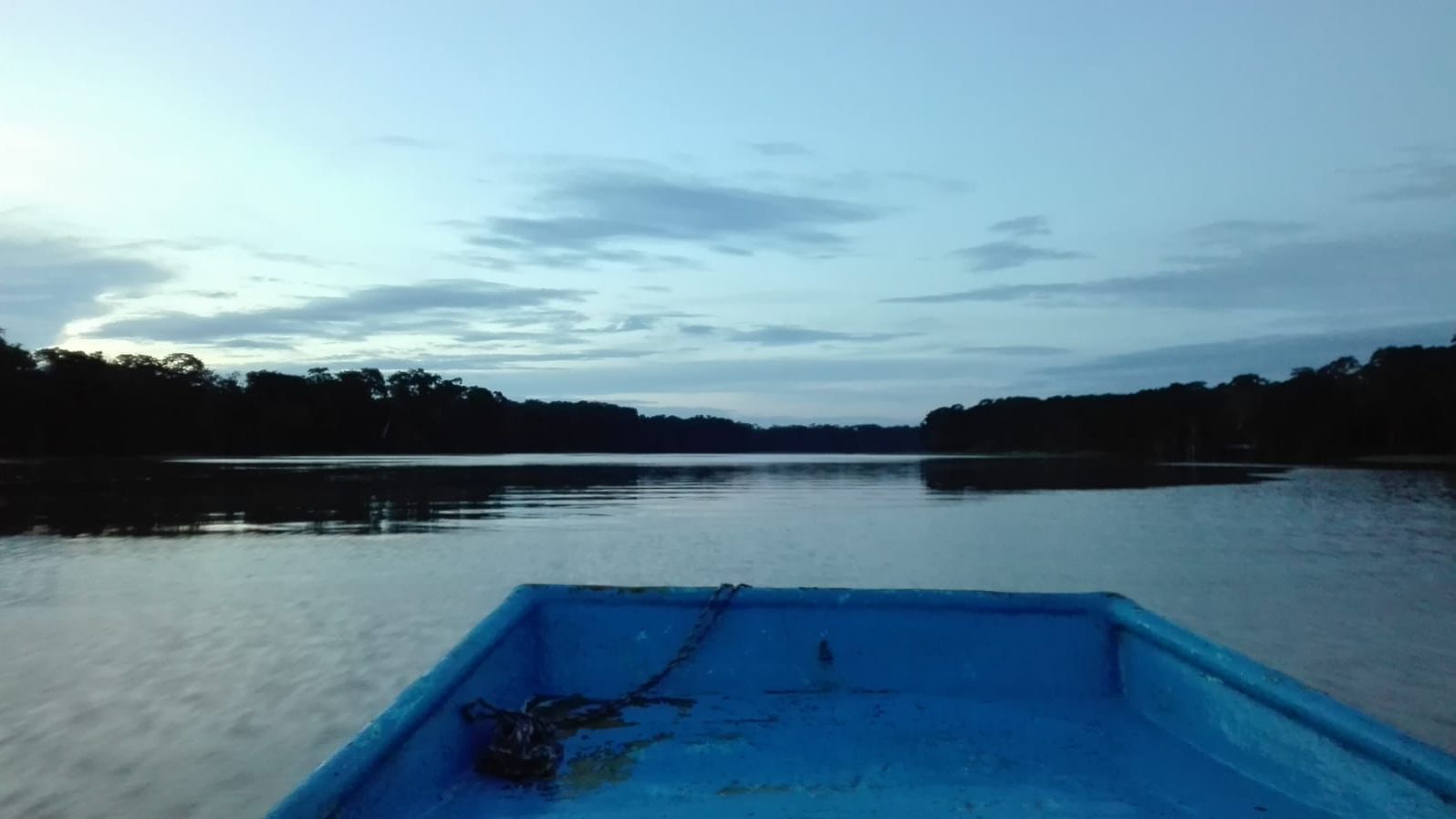 On my second trip I was in La Fortuna in Costa Rica at the largest active volcano of Costa Rica Arenal. It was the first time I saw a volcano; it was very impressive. During this time, I also took the rest of my money to a hotel and mainly slept. I took a trip for $35. This included a tour through the rainforest at the foot of the volcano and ended with a bath in the hot water (Hot Rocks), where I drank Costa Rican schnapps together with other backpackers. The moment was perfect, but I was looking forward to the project again and to my last days as a volunteer.
6) What recommendations would you give to other participants?
Be open to everything! Germans tend to be very tense and above all to be afraid. Of course you should travel with respect and not be naive about everything, but if you are a little open for everything, not afraid of spiders and just switch off and enjoy, it can only be great. Especially for this project I would have preferred to have packed more jogging pants and left jeans, dresses etc. at home. Like Crocs!!! The best shoes for night patrols. I wore crocs with two pairs of socks, so I was protected from the sand fleas. A rain jacket is useful for German rain, but in Costa Rica every rain jacket is soaked after 2 minutes and you are completely wet. I also recommend a rain poncho here, it's more of a drag. And pack a lot of pairs of socks. Since you are only allowed to enter the hatchery without shoes, socks are really useful! And a waterproof watch.
7) Can you estimate how many additional costs you had on site?
In the project I spent a maximum of 50$ in the whole 3 months additionally for souvenirs, chocolate or chips. In my free days I did not pay so much attention to money, there one can be even more economical. In Panama I spent about 300 to 400$, but I also went to eat every day and drank a lot, went to parties, went on excursions and slept in a hotel. In La Fortuna I spent 200$, because I slept a lot there and didn't have the need to do anything.
8) Here is still place for other suggestions or stories from you:
I'll be back.