Natucate
Volun­teering Seychelles North Island – Alain
Species Conservation in the Seychelles: Learn more about Alain's magnificent time as a volunteer in our conservation project on beautiful North Island.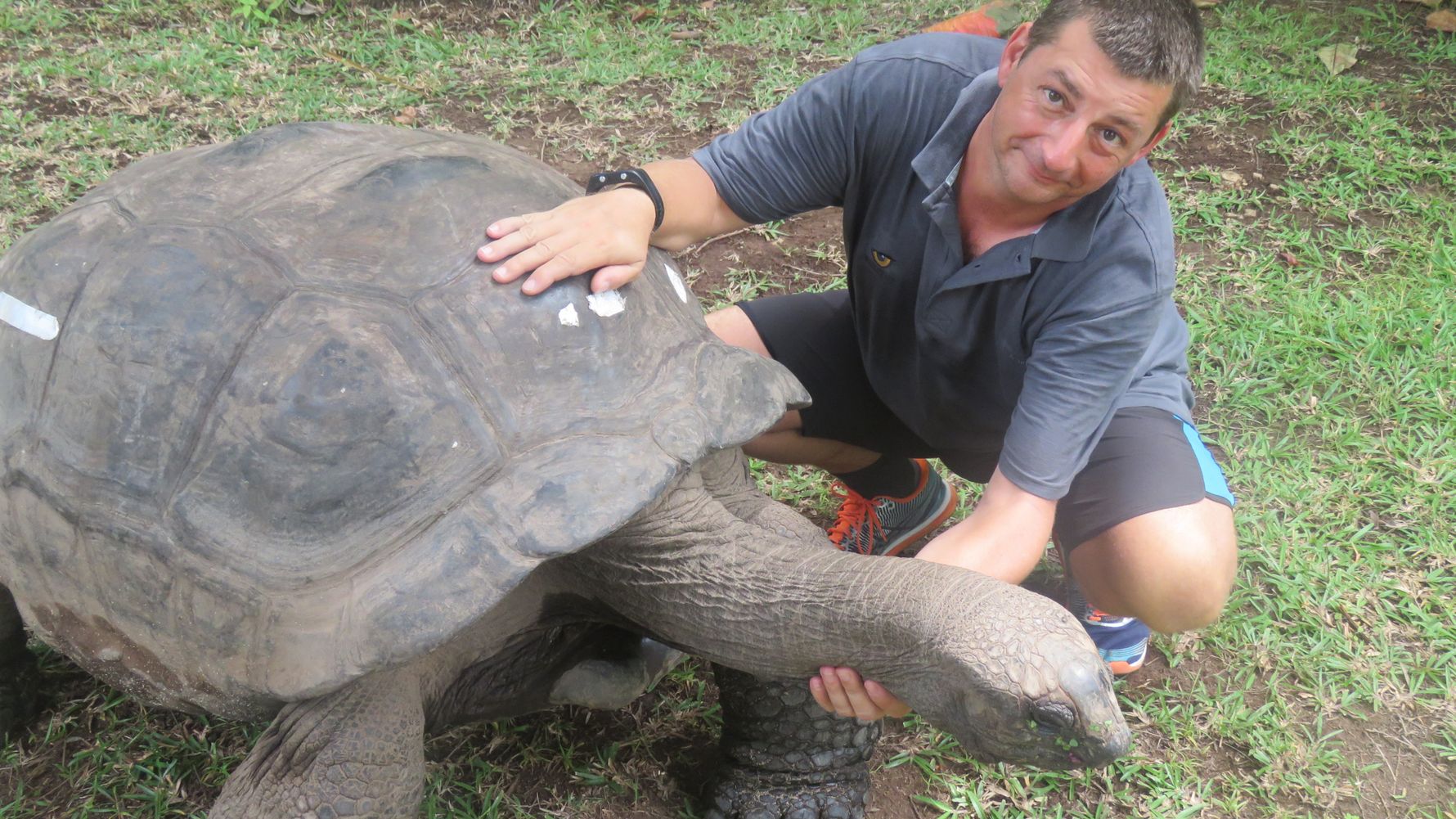 Profile
Name: Alain
Age: 48
Course: Conservation Volunteering in the Seychelles
Location: North Island/Seychelles
Duration: Mid-January until mid-February 2018 – 4 weeks
Rating
Support from NATUCATE:
Arrival:
Project partner:
Accommodation:
Volunteering in the Seychelles – Feedback: Eight questions for Alain
1) Could you give us a short overview of your tasks in the project?
I was mainly involved in beach patrols (walking the beach, looking for turtle activities [tracks, nests] and collecting garbage) and snorkeling (taking pictures of fish, identify them later on and put it into a data base). Other tasks were beach profiling, Giant Tortoise behaviour (collecting data on the behaviour of Giant Tortoises in an app) as well as vegetation activities (planting trees).
2) What were your biggest challenges during the project?
Wine was not available on the island.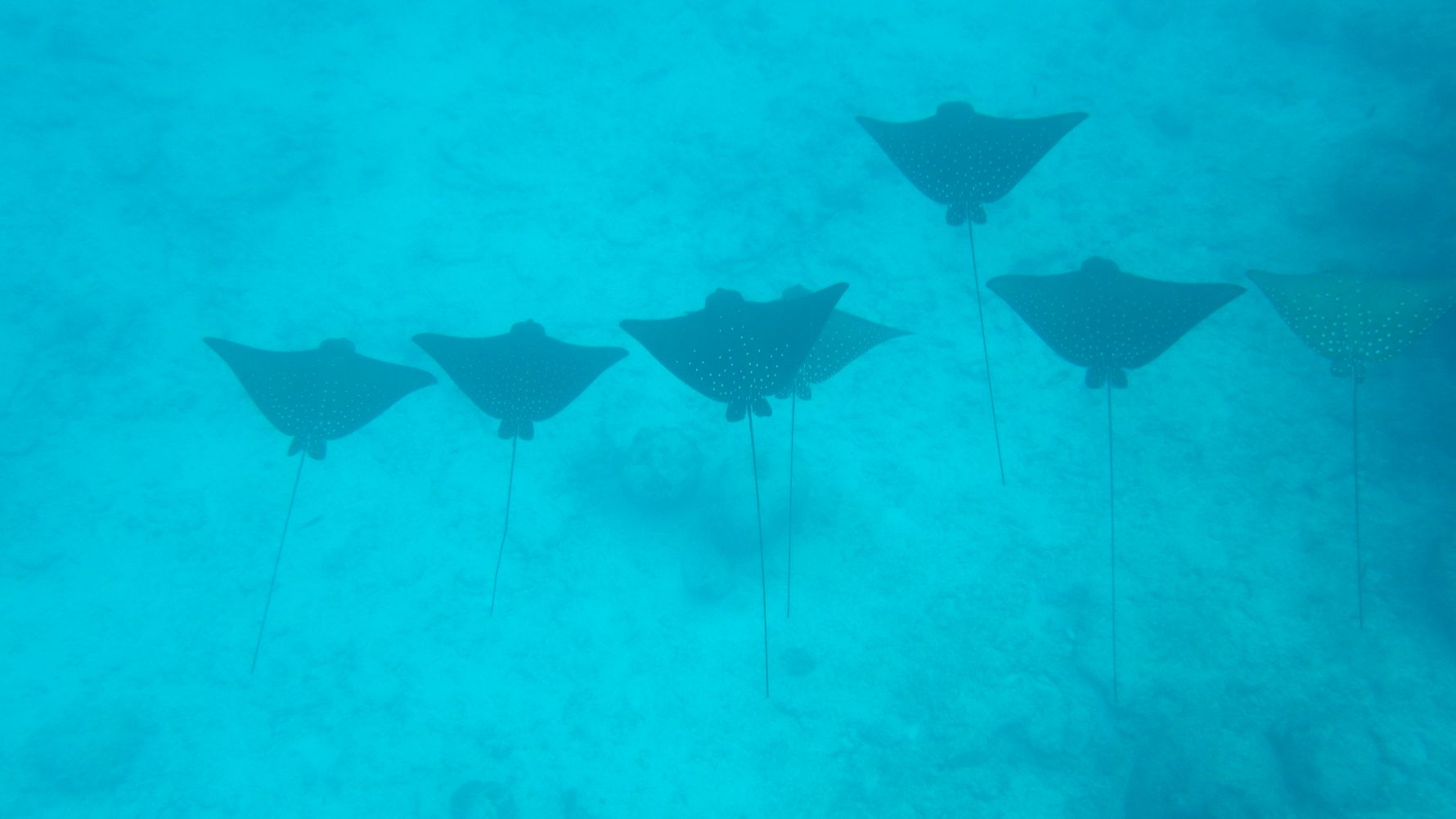 3) Was there anything that you liked most?
Beautiful beaches, a great underwater world – I really enjoyed my time in the project. Unfortunately, the quality of food was not that good.
4) Did you have certain expectations before you started the project?
My expectations were rather exceeded. I really enjoyed the four weeks, the nature, the team, the staff members – and the other volunteers, Peggy and Nancy, were great company.
5) Did you do anything during your free time that you can recommend to following participants?
There are some great trekking paths you can explore during your free time.
Get some food and cold beer from the canteen, go to the beach and enjoy the sunset. Honeymoon Beach is one of the most beautiful beaches I have ever seen.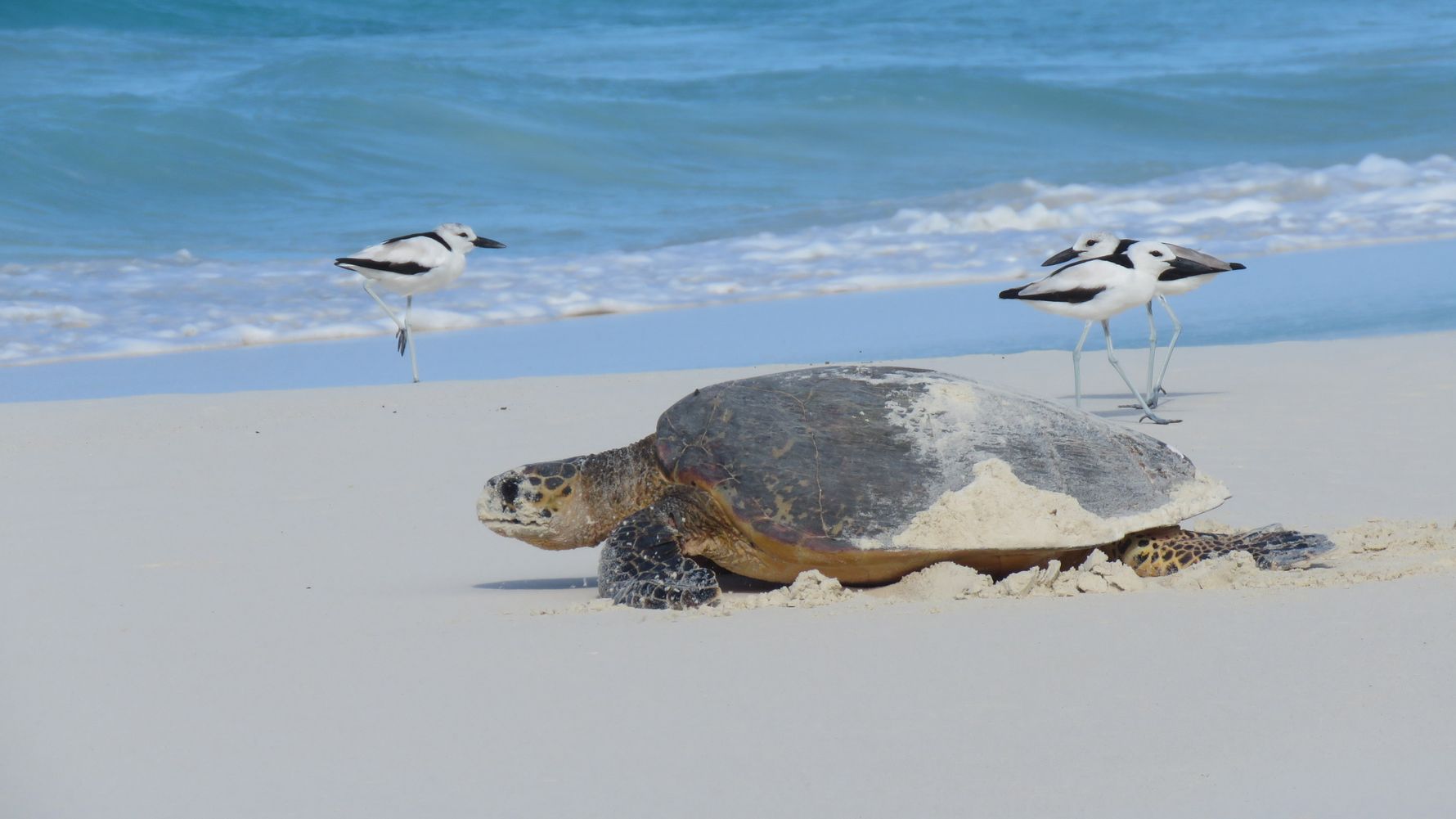 6) Which tips would you give to other participants who would like to do this project?
Bring some snacks and fruit (you can purchase it in Victoria on the day before) as well as one or two bottles of wine, enough sunscreen and mosquito repellent.
7) Can you guess how many additional expenses you had?
I only had a few extra costs. On North Island there's a small shop for snacks and beer which Is open three times a week for two hours. I think I spent max. 50 euros per week.
8) Here is some space for further suggestionsor stories:
It is a wonderful project, I really enjoyed my time in the Seychelles.