Natucate
Field Guide Level 1 Africa – Ben
Ben travelled to Southern Africa with us to become a Field Guide Level 1. In his report, he reveals more about the typical day of an EcoTraining field guide student.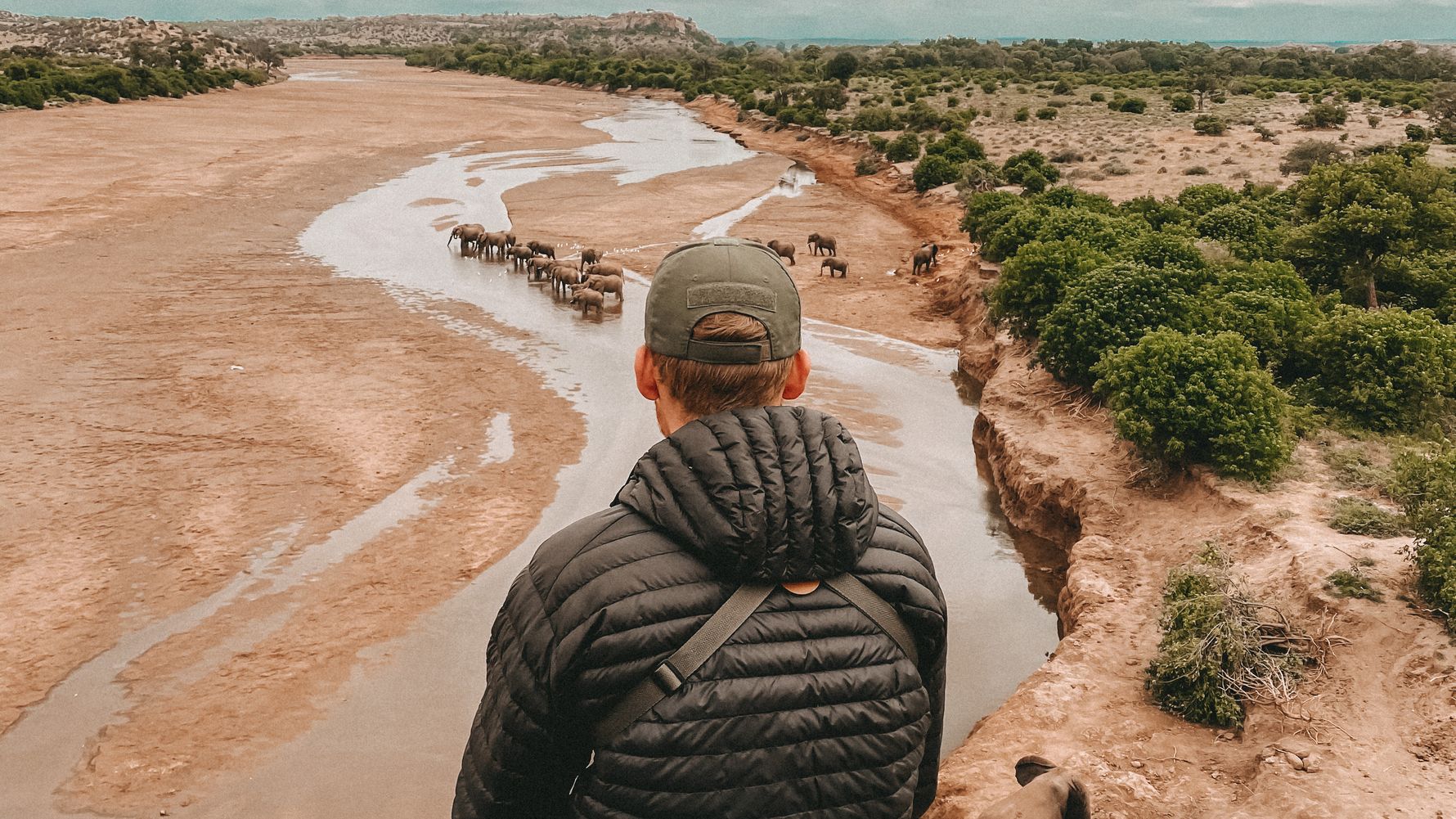 A day in the life of an EcoTraining student
It's different when your alarm clock rings in the tent surrounded by the African wilderness: at home, you roll over again, set the alarm to snooze for the third time and don't really feel like getting up. But here, in the African bush, it feels different.
Field guides are early birds
The air is filled with bird siniging early in the morning, for example the ring-necked dove, and at night you can listen to the calls of hyenas or roaring lions. When you wake up and peel yourself out of your sleeping bag, the scent of adventure is already in the air...because here in the bush, each day is full of surprises.
After getting up and brushing your teeth, you first go for tea and rusks that are served in the lounge area. Coffee, tea and rusks are prepared every morning by the duty team", a team of 2 students who assist the camp staff on a daily basis.
After having a little snack, you grab your backpack and make final preparations before going on the "morning activity": usually a game drive or a bush walk.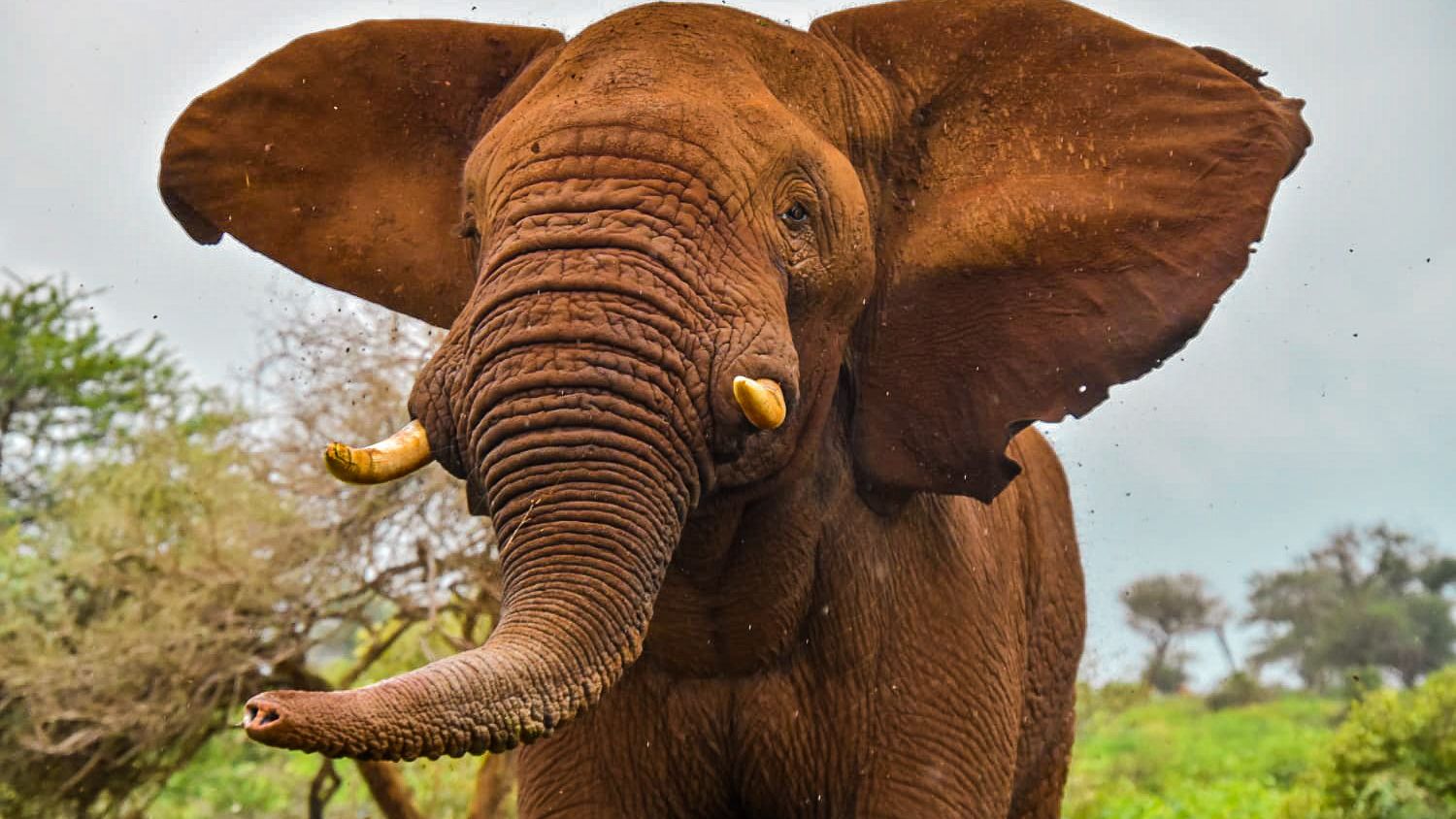 Game drive into the African bush
That morning, my group was scheduled for the game drive and I was supposed to "guide", which means to take on the role of safari guide and lead my fellow students through the bush for practice purposes. Therefore, I was already at the vehicle 15 minutes before departure, at 05:45 AM, to carry out the "vehicle check" and check things like the oil level, tyre pressure and the first aid kit. After completing the vehicle check, my classmates and our instructor arrived and we went on our game drive.
The game drives usually last 3-4 hours and are always a highlight! From exciting encounters with the Big 5 to interesting learning units about botany and many other topics, everything is included. Birding fever also grips everyone sooner or later, which is why it is always a must to have your binoculars with you.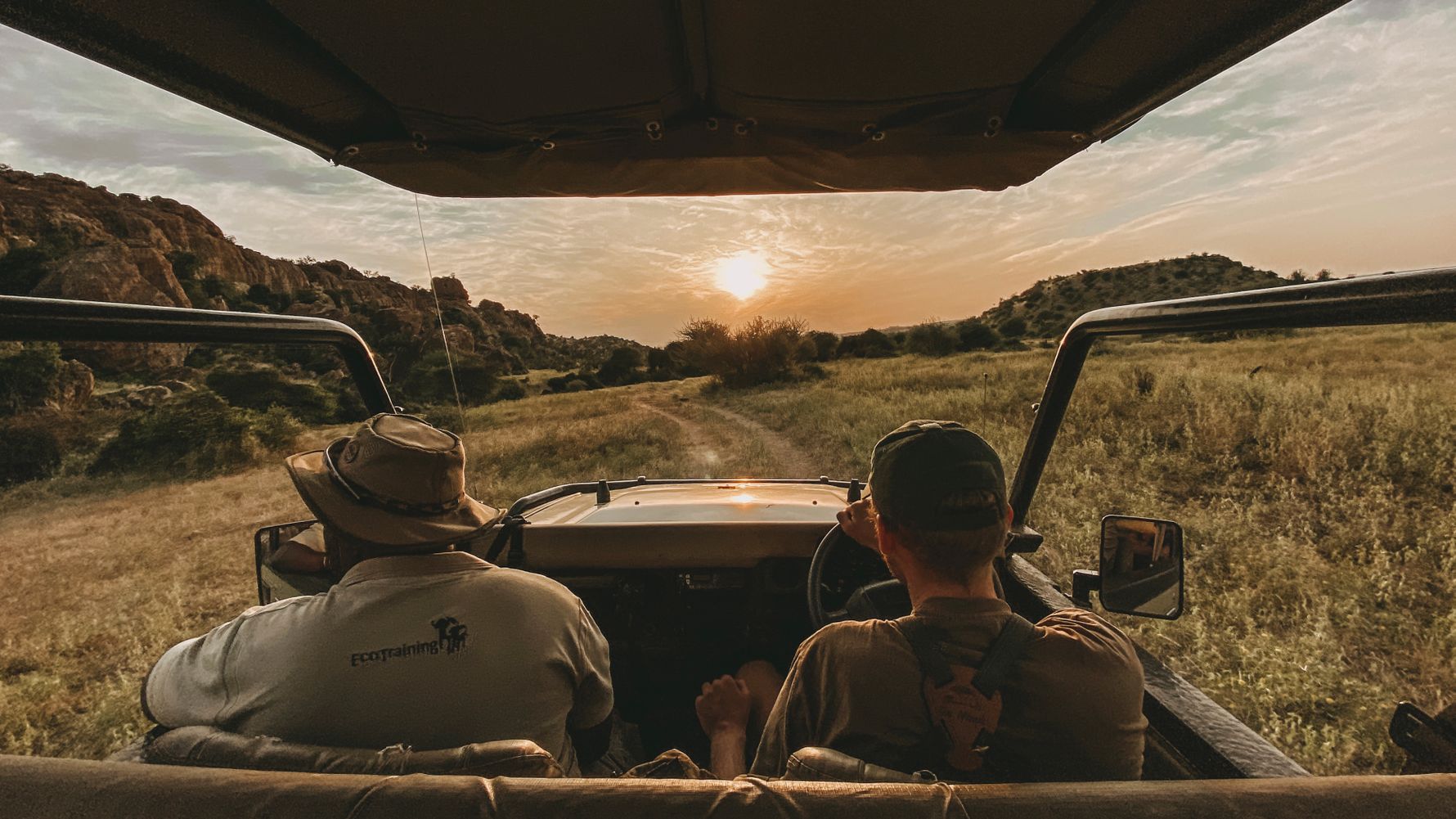 Leisure time meets learning units
After the game drive we return to camp, where breakfast is already waiting...and it's really something to behold! Each meal goes with a great buffet including varying dishes that never get boring and taste fantastic. This morning we had a traditional English breakfast with sausages, homemade bread, scrambled eggs, porridge, fruit and a selected juices. There is always something tasty for vegetarians and vegans too!
After breakfast, you usually have about an hour of free time. I liked to use this time to do sports or work on my workbook.
At 11:00 AM it is then time for another of the 16 lectures. Here the instructors cover exciting topics such as the animal world, plant life, geology, astrology, anthropology and much more.
After that, there is free time until lunch. Our group mostly used this time to study and here, too, everything is a bit different than at home: studying together in the shade of a marula tree while watching an elephant herd bathing at the dam of our camp is much easier for me than studying at my desk at home. During the field guide training, "learning by doing" actually takes place as you apply immediately all the knowledge you have learned previously. In this way, the African bush with all its wonders becomes "accessible" a little more every day.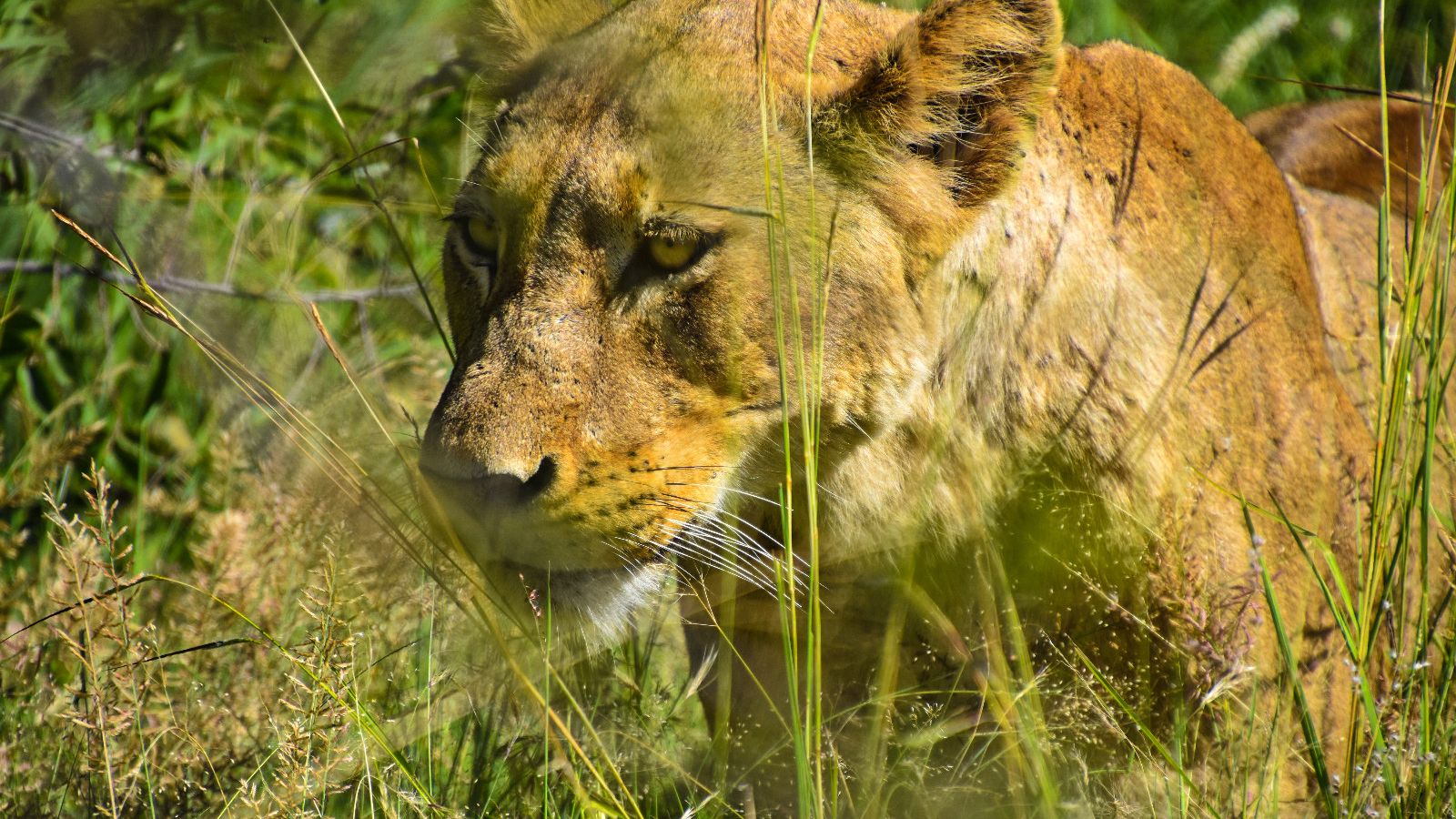 Exploring the wilderness on foot
After lunch, you and your team get ready for the "afternoon activity". Today we decided to go on a bush walk. The walks are special because, unlike in a vehicle, you are really a part of your surroundings and perceive them differently: moving forward through high grass for the first time and suddenly spotting a bull elephant only 30 metres away is an incredible experience and something I will never forget. The walks cover a wide variety of topics. In particular, however, we practised tracking wild animals on foot.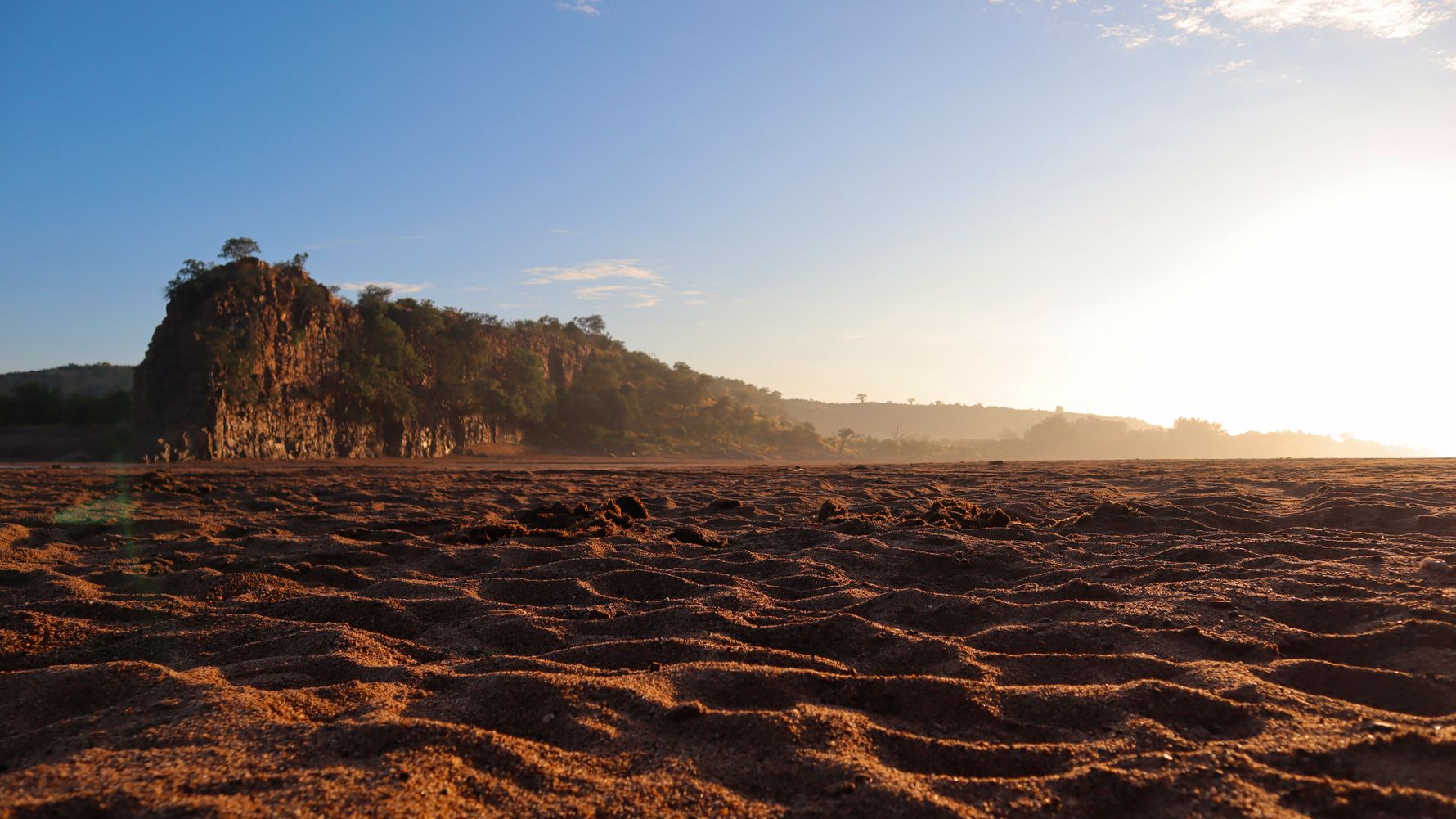 Sundowners around the campfire
After the "evening activity", you go or drive back to the camp, enjoy dinner together and talk about the day's events with your fellow students and instructors. After dinner, I usually had a beer with my classmates in the glow of the campfire and let another eventful day come to a cosy end.
After a day full of adventures and discoveries, I always fell into my bed exhausted – but was still looking forward to my alarm clock ringing again at 05:00 AM the next morning.