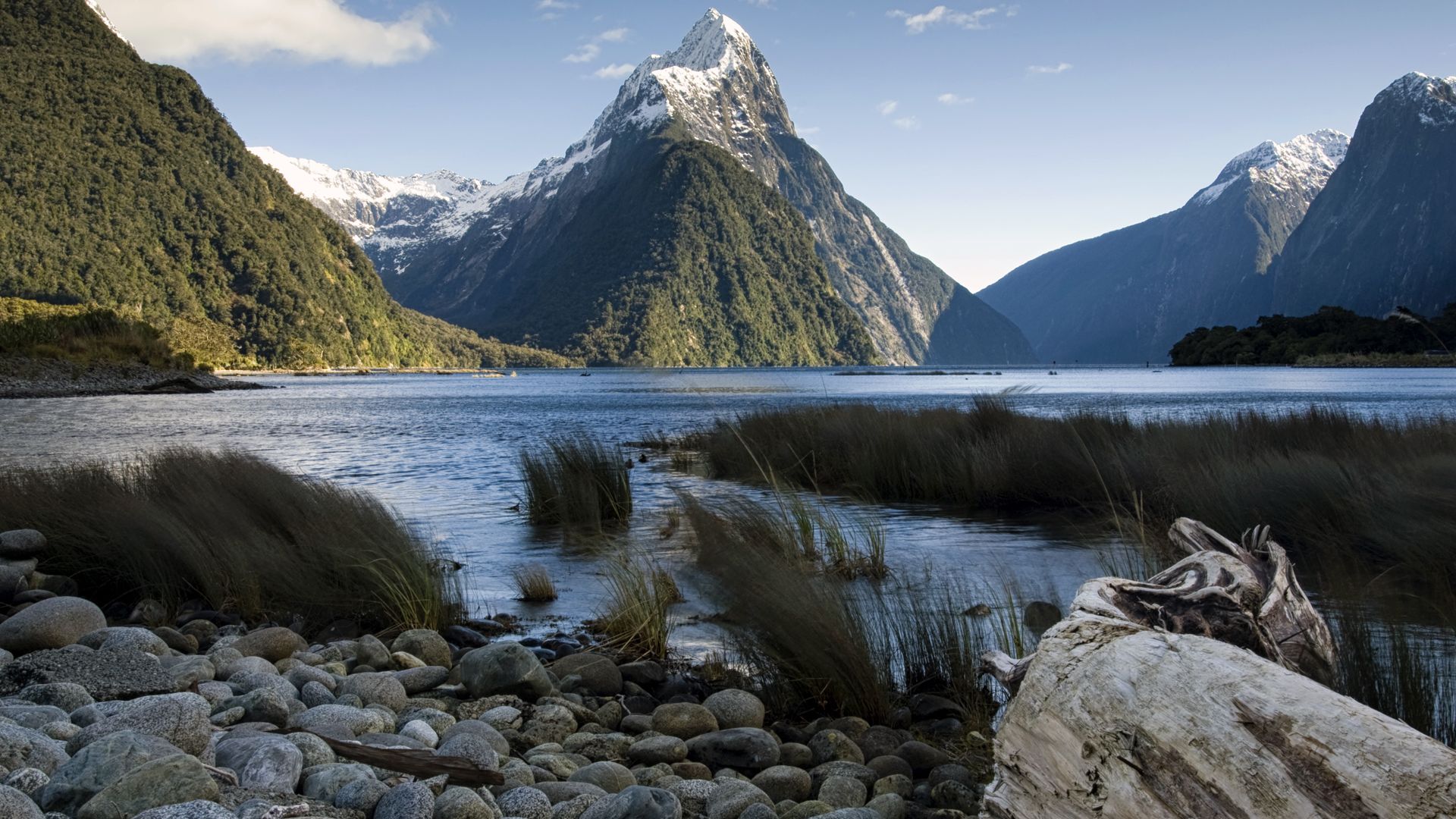 Volunteer Abroad Australia New Zealand
Join our volunteer projects in Australia and New Zealand and become active in conservation work in Oceania
Volunteering Australia and New Zealand
Travel to Australia and New Zealand as a volunteer and help sustainably protect Oceania's unique nature and fascinating wildlife as part of an international volunteer team.
You are planning a gap year, want to take a sabbatical or are simply looking for a time out in nature? You love animals and nature, would love to travel Australia and New Zealand and want to contribute to protecting and conserving Oceania's breathtaking landscapes and amazing species?
Natucate enables you to get involved in nature and wildlife conservation as a volunteer in Australia and New Zealand and, in this way, discover Down Under and its neighbouring nation in the Pacific Ocean in an incomparable way. Be prepared for spectacular cities like Sydney, Melbourne and Auckland, for impressive nature areas like pristine rain forests and the Outback, exceptional animals like koalas and kangaroos – and an unforgettable, meaningful adventure abroad.
Highlights of volun­teering in Oceania
Immersing yourself into Oceania's unique natural areas
Sustain­ably protecting Australia's and New Zealand's nature
Experi­encing Oceania's many facets – between wildlife and megac­i­ties
Acquiring conser­va­tion knowledge and skills
Conservation work in Oceania – why?
Australia's and New Zealand's natural environment belong to the most diverse and unusual on the planet. Over millions of years, a large number of endemic animal and plant species have developed in Down Under and its neighbouring island state. But in both places the pristine nature is under threat:
Threats to New Zealand's biodiversity
In New Zealand, birds have taken up a number of ecological niches as the land of Māori has no native land mammals – therefore, flightless birds such as the kakapo parrot or the Kiwi, the national symbol of New Zealand, are of particular importance in the ecosystem.
Especially since humans settled the country and brought land mammals like cats, dogs and rats with them, a number of unique bird species are now seriously under threat. Moreover, climate change, pollution, habitat destruction and intensive agriculture are posing more and more of a risk for sensitive ecosystems.
Australia's environment and species at risk
The situation in Australia is similar. Anthropogenic pollution, intensive agriculture, climate change and invasive species threaten native fauna and fauna by destroying their habitat and competing with them for food, leading to the loss of more and more native species.
Furthermore, Australia's annual bush fires become more and more challenging. The phenomena of wild fires is a natural one, however, their intensity is growing – and with it, the intensity of the aftermath for Australia's population, landscape and animals. Volunteering in Australia with animals and to protect nature is therefore gaining more and more importance.
"Can I go and volunteer in Australia and New Zealand, too?" Yes, you can! Wide-ranging environmental monitoring as well as nature and species conservation measures are crucial in order to maintain the natural biodiversity of Oceania – in order to do so, the helping hands of national and international volunteers are needed. In the following, you can learn more about our international volunteer opportunities in Australia and New Zealand.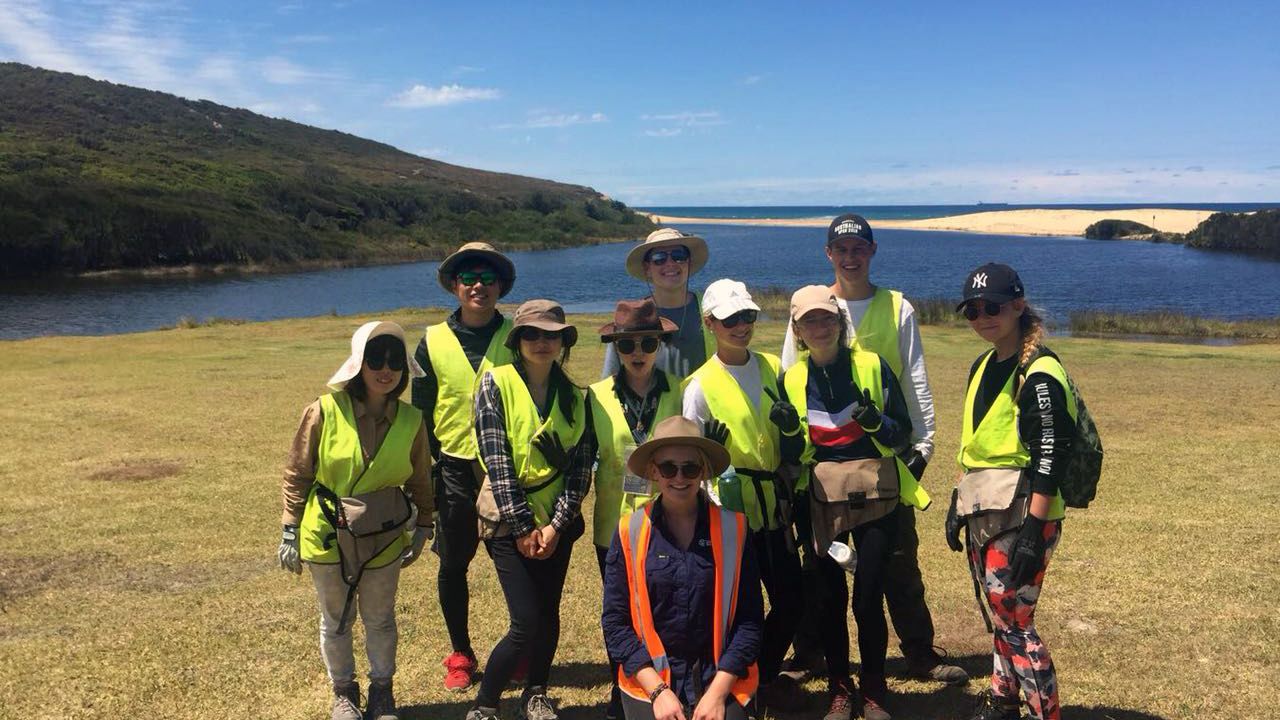 Volunteering in Oceania: Your impact
As a volunteer in Australia and New Zealand you become an active part of our nature and species conservation projects and help protect and conserve Oceania's pristine natural areas.
Environmental work in New Zealand and Australia
Together with your international volunteer team you get involved in small conservation projects in different regions of Australia and New Zealand. Planting new trees, maintaining hiking trails, cleaning beach sections, removing invasive plant species or conducting field studies are usually your main tasks during our volunteer programmes in Oceania. Our volunteer opportunities in New Zealand and Australia give you the chance to work in regions off the beaten track and, in this way, get to know Oceania in an incomparable way.
Volunteering on New Zealand's Kauri Coast
As a volunteer on New Zealand's magical Kauri Coast, you will focus on conserving nature of the country's North Island and get to know the fascinating ecosystem "rainforest" and its impressive animals up close. By participating in protecting ancient forests and endangered species, you will experience the country in a way that is rarely seen by others.
Go and volunteer in Australia and New Zealand with Natucate
Help in Australia and New Zealand as a volunteer, gain valuable insights into the work of a conservationist, travel Down Under and New Zealand's islands in an incomparable way and immerse yourself into Oceania's breathtaking nature.
Can I become involved in volunteer work in Sydney? Do I need a visa for my time in New Zealand? How to volunteer in Australia during fires? Are there any Australia volunteer koala programs? Our Natucate team is happy to tell you more about how to go and help in Australia and New Zealand, to talk about your volunteer opportunities in Australia and New Zealand in detail and to prepare you thoroughly for your time abroad.
Our reviews on volunteering in Australia and New Zealand provide you with more impressions of former volunteers on their meaningful time abroad with Natucate.