Botswana Safari: Okavango Delta Experi­ence
Experience breathtaking natural landscapes and the fascinating Big Five on a safari in Botswana
On a safari in Botswana: On a safari trip in Botswana you experience untouched and varied expanses and witness a spectacular animal wealth.
Diverse, species-rich and breathtakingly beautiful – Botswana is considered to be one of the best safari destinations, and not without reason: The protected areas make up almost 40% of the total area of the country and consist mainly of national parks and wildlife reserves. Many endangered animal species find a retreat here, such as the rare African wild dog, brown hyaenas, lappet-faced vultures and wattled cranes. Thanks to many years of efforts, rhinos have also been reintegrated into nature. The immense elephant population of the country is another impressive feature – around 130,000 animals make it the largest one in Africa.
Highlights of your safari in Botswana
Meeting the fasci­nating Big Five
Exploring the Okavango Delta in the mokoro
Wandering a wide variety of landscapes
Experi­encing a spectac­ular abundance of nature and animals
Botswana's biodiversity
Botswana is an unspoilt country rich in wildlife, which in many places is characterised by endless vastness and remoteness. From the Kalahari Desert with its grass and thorn savannahs to the fertile natural paradise of the Okavango Delta and the green banks of the Chobe Riverfront on the border to Namibia – Botswana's landscape is incredibly diverse. The Big Five, numerous antelope species, cheetahs, giraffes, hippopotamuses, hyaenas, jackals, various primates and countless bird species are at home in the wild nature of the country.
The huge migrations of zebra and wildebeest herds between the Chobe region or Okavango Delta and the southern (eastern) areas of the country are also an incredible natural spectacle. Game drives, bush walks, riding safaris as well as boat and mokoro rides in the river labyrinth of the delta provide an opportunity to observe this abundance of wildlife. The best travel time for Botswana does not really exist: In the country, bordered by Namibia, Zambia, Zimbabwe and South Africa, exciting safari experiences with seasonally different activities are possible all year round. In general, a distinction is made between a rainy season from mid-November to March and a dry season from April to October.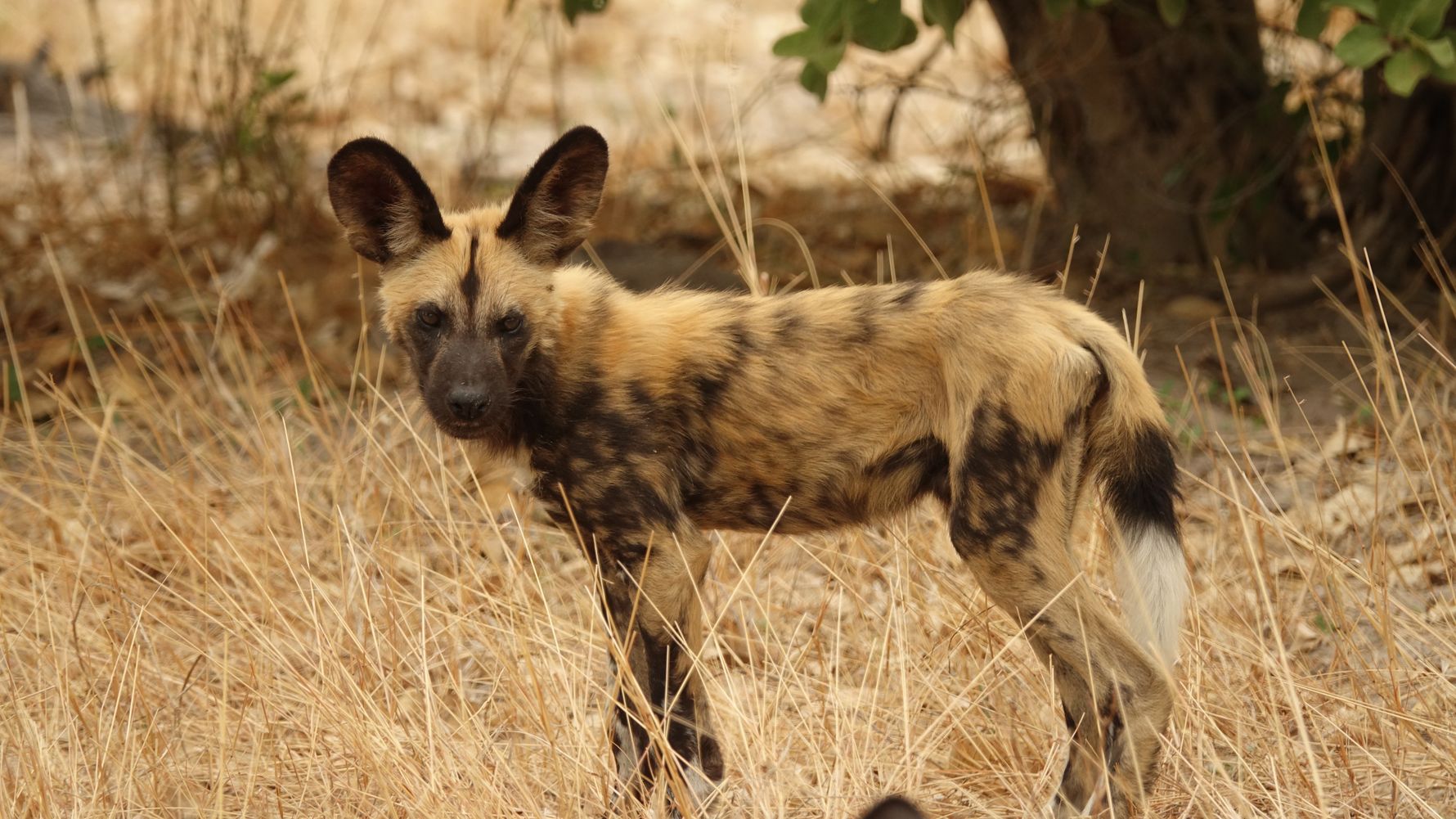 National parks and wildlife areas in Botswana
In Botswana's many grandiose national parks and wildlife areas, travellers can experience unspoilt nature and wildlife at close quarters. In the midst of these regions, safari guests are accommodated in stylish accommodation ranging from traditional safari camps to exclusive safari lodges and tented camps. A limited number of lodges, which are often not allowed to accommodate more than 20 safari guests, as well as the restricted number of campsites are the result of the "high income - low impact" philosophy, introduced for the sake of nature conservation.
Wildlife observation in Chobe National Park
The Chobe has its origin in Angola, where it is called Kwando, then changes to the Linyanti and is finally called Chobe on its last 60 kilometres. Before it merges into the mighty Zambezi River in the north of Botswana, it splits into numerous canals and floodplains in the Chobe National Park and thus provides an unimaginable abundance of life. Over 2000 zebras, 4000 buffalos and – a real highlight – 45,000 elephants live in this area of the national park. The multitude of herds promises fantastic observation possibilities of these unique animals. The Chobe River itself is home to countless hippos and crocodiles and is the lifeline for an immensely rich bird life. A visit to Chobe National Park is a must on a safari through Botswana's most beautiful national parks.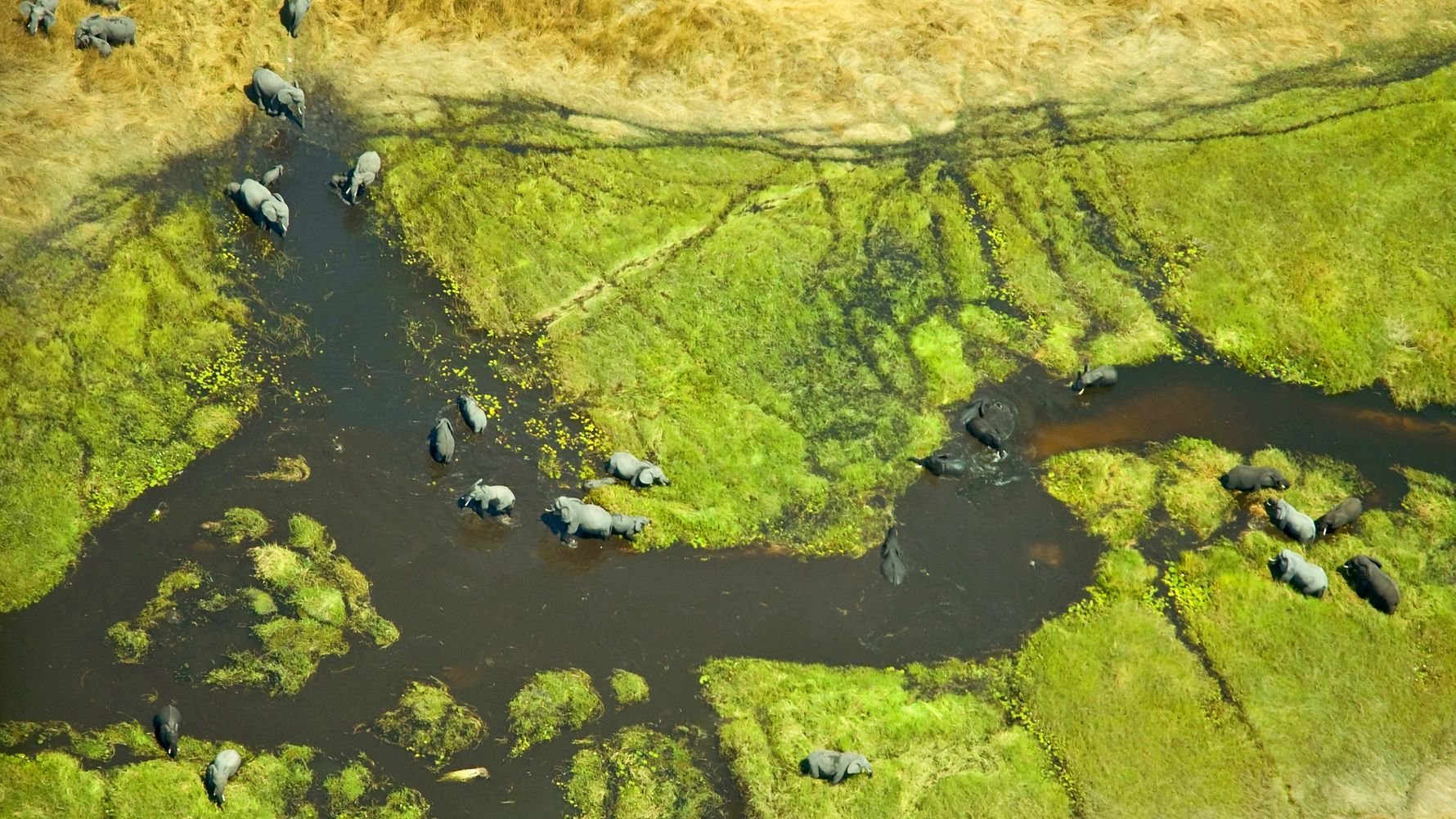 Safari adventure in the Okavango Delta
In 2014, the world's largest inland delta was declared the 1,000th UNESCO World Heritage Site. The Okavango Delta originated about 2 million years ago in Angola. After the Okavango flows through the southern part of Angola and leaves Namibia's Caprivi Strip behind, it flows into a 15,000 square kilometre alluvial cone which can reach extensions of almost 22,000 square kilometres. The papyrus-covered meadows and islands can be explored on horseback, by jeep, on foot, by boat or traditionally in a mokoro, depending on the type of safari. Beside the bigger representatives of the animal world like hippos, buffalos or elephants one will also be able to observe numerous big cats, antelopes and a huge number of exotic birds in the "biggest nature paradise of the world". The city of Maun is regarded as the "gateway to the Okavango Delta" and is a good starting point for a journey into the green oasis.
A particularly impressive area: The Moremi Game Reserve. This is located in the eastern part of the Okavango Delta and covers almost 5000 square kilometres. Moremi is world-famous for its pristine nature, where excellent wildlife viewing can be enjoyed – an area that is among the most impressive destinations in Botswana and throughout Southern Africa.
Visiting the Makgadikgadi Salt Pans
As the remnant of a huge lake, the Makgadikgadi Salt Pans are among the largest salt pans in the world with an extension of about 8,400 square kilometres. Located in the northeast of the Kalahari and southeast of the Okavango Delta, this is the least populated region of Botswana. When exploring this extraordinary area, many people even think they perceive the curvature of the earth. A visit to Makgadikgadi which can be accompanied by an overnight stay on the salt pans in the open air is also more than suitable for families.
As a safari guest in Nxai Pans National Park
Nxai Pans National Park, also known as the "Paradise Pan", covers an area of almost 2,600 square kilometres. It consists of various fossil pans covered with short, nutritious grass. Isolated "acacia tree islands" offer the wild animals of the region a shady retreat and provide a picturesque scenery. The area is home to both impalas and springboks, which herd together with gemsbok, zebra and wildebeest to the main pan to quench their thirst under the attentive gaze of the local lions. A safari in Nxai Pans National Park will certainly include encounters with bat-eared foxes, black-backed jackals and a variety of birds – and even leopards, cheetahs and wild dogs can be found with a bit of luck. With its wide, open spaces, the park takes visitors back in time and gives safari guests a glimpse of ancient Africa.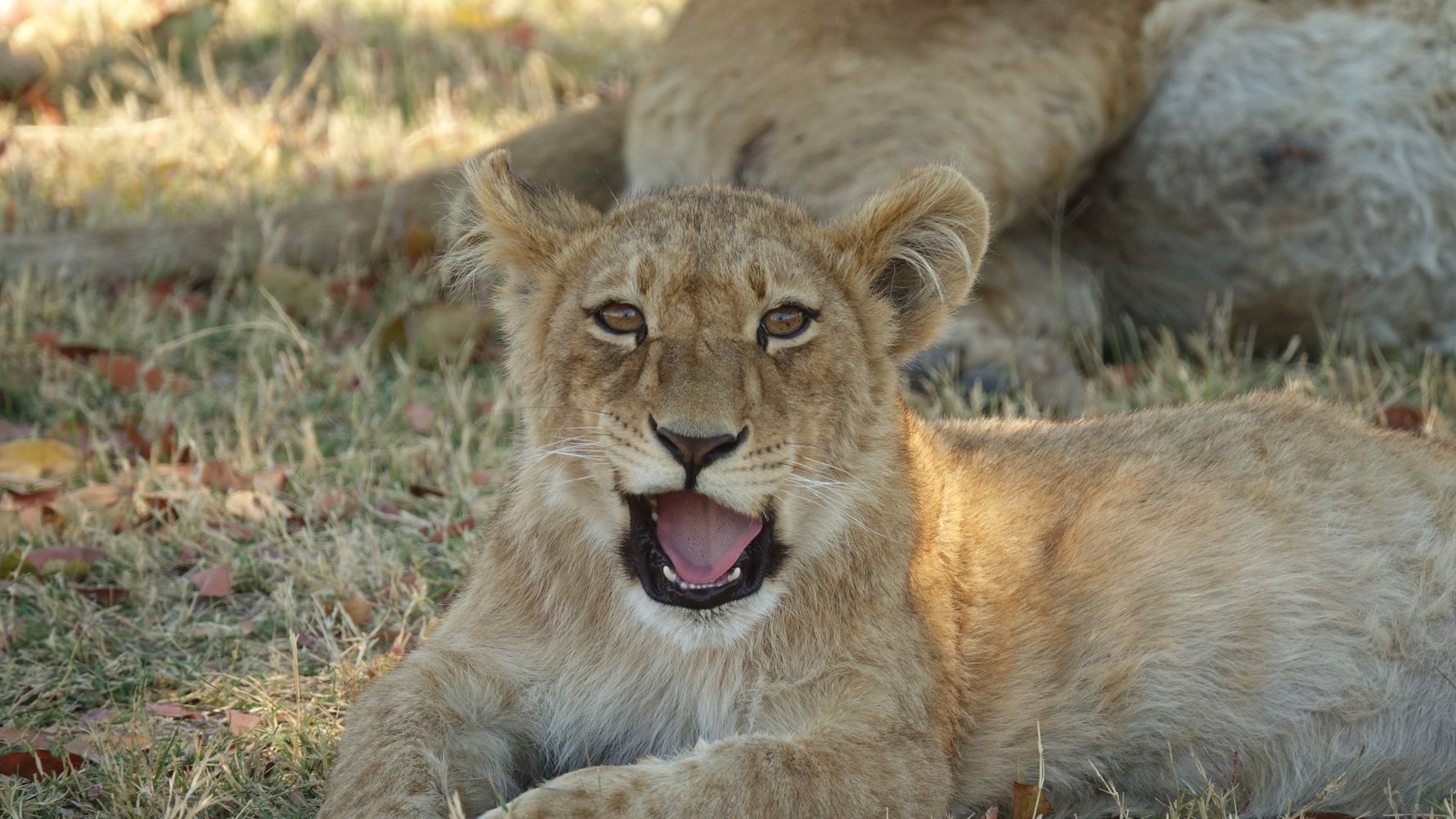 On a safari trip in Central Kalahari Game Reserve
With almost 53,000 square kilometres, the Central Kalahari Game Reserve is one of the five largest game reserves in the world. Golden grasslands, wide, bare pans and a sheer endless starry sky give safari travellers a sense of infinite space and total seclusion. During the day there is a good chance of encountering springboks, gemsboks, wildebeests, cow antelopes, eland antelopes, bat-eared foxes, kori bustards and white-quilled bustards – and
maybe even a cheetah or a black-maned lion shows up. A visit to the Central Kalahari Game Reserve is one of the highlights of a Botswana safari.
Safari experience in the Tuli Block Game Reserve
Located in eastern Botswana, the Tuli Block Game Reserve is a picturesque and scenically diverse area that stretches along the Shashe, Motloutse and Limpopo rivers on the border with South Africa and Zimbabwe. Mopane scrublands and river forests are characterised by impressive high sandstone cliffs, basalt formations and unusually shaped hills called kopjes. It is home to 350 bird species and almost 50 mammal species, including elephants, lions, kudus, zebras, impalas, leopards, wildebeests, cheetahs and hyaenas. The reserve can be explored on foot, by bike, by horse or even in a hot-air balloon.