Natucate
Travel Guide Costa Rica: Caribbean Coast
Costa Rica's Caribbean coast is a true paradise for divers, swimmers and surfers, characterized by gorgeous sandy beaches, picturesque palm forests and turquoise waters. Learn more in our blog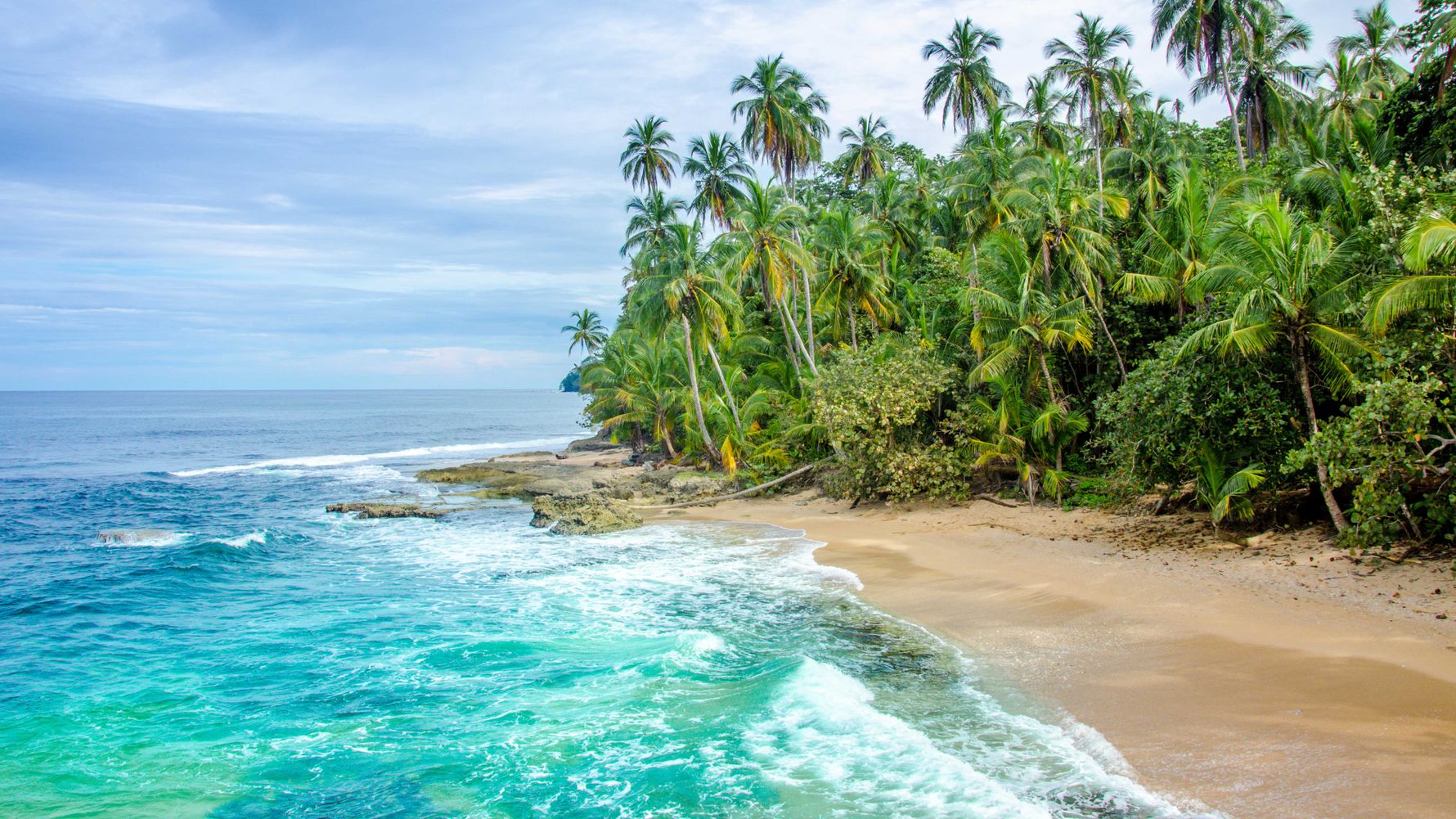 The Caribbean coast of Costa Rica stretches from the border with Panama to the border with Nicaragua. Above all, it captivates guests by its unique climate, its cultural variety and a breathtaking nature including an immense biodiversity.
Travellers will find the country's most lush tropical jungle, with its diverse flora and fauna. In addition to fascinating rainforest, picturesque coral reefs, fantastic beaches and colourful coastal towns ensure an unforgettable travel experience.
Profile
Location
East coast of Costa Rica, stretching from the Panama border to the Nicaragua border.
Size
approx. 250 km length
Animals
Sea turtles, capuchin monkeys, howler monkeys, sloths, armadillos, jaguars, pumas, crocodiles, caimans, tapirs, manatees, various lizard and snake species as well as numerous bird species, e.g. toucans and various parrots
Best travel time
December to May and July to September for turtle watching
Highlights
Tortuguero National Park, Cahuita National Park, Gandoca-Manzanillo Mixed Wildlife Refuge, Puerto Viejo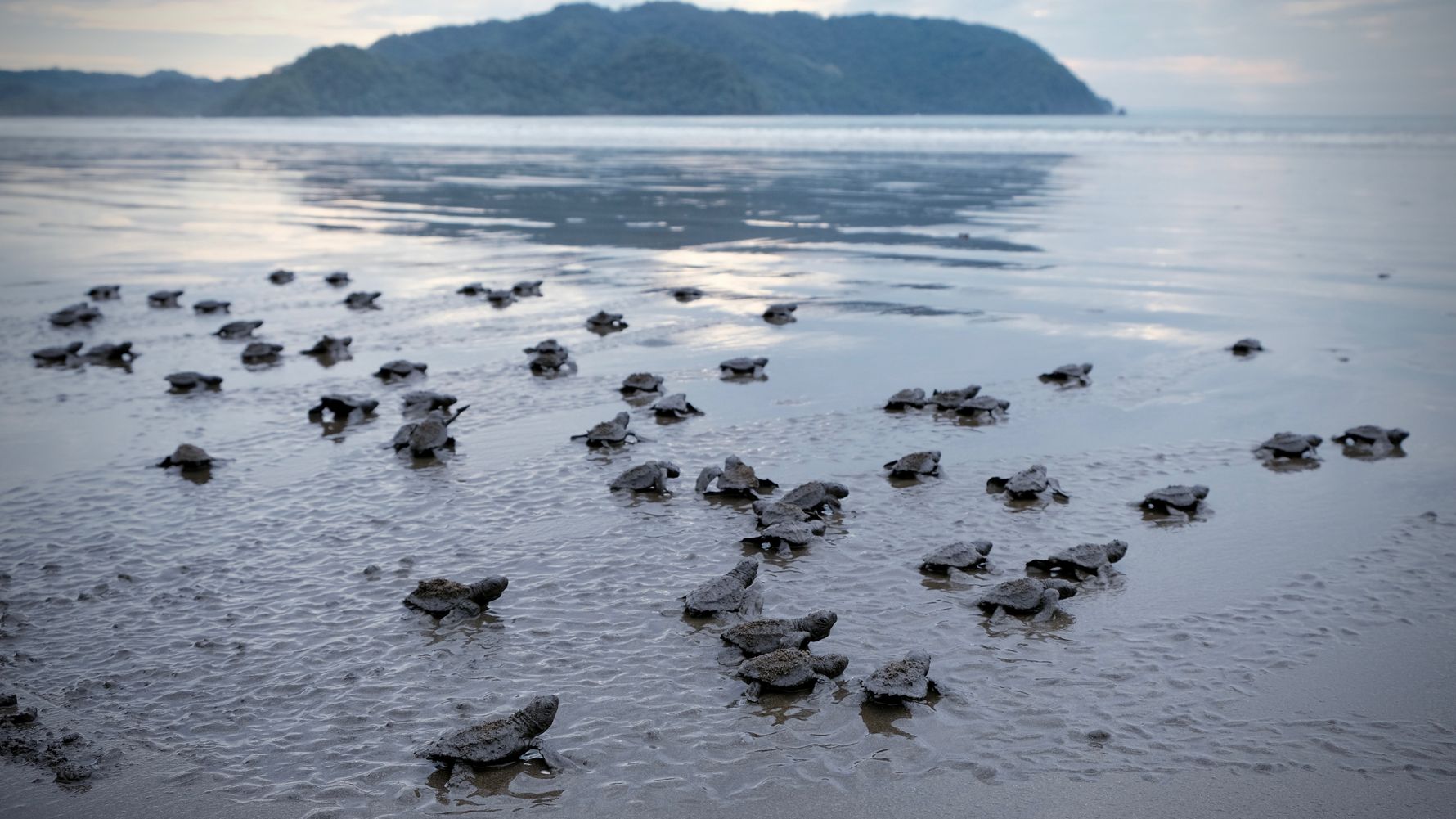 Visiting Costa Rica's Caribbean coast
Location, geography and climate of Costa Rica's Caribbean coast
Costa Rica delights its visitors with two picturesque coasts: the Pacific and the Caribbean coast. The latter lies on the Caribbean Sea, which is part of the Atlantic Ocean, and stretches from the border of Panama to the border of Nicaragua. Inland, its borders can be located at the north-eastern foothills of the Talamanca mountain range and the eastern region of San Carlos.
There are numerous sandy beaches directly on the coast. In the interior, on the other hand, one encounters the lushest tropical jungles of the Central American country.
The climate on the eastern side of Costa Rica is hot and humid. Compared to the Pacific coast, the Caribbean side is characterized by significantly more rain showers. July usually goes with the most rainfall, while February and March are usually the driest months. Temperatures are more or less constant throughout the year, ranging between 26 and 30 °C.
Flora and fauna on Costa Rica's Caribbean Coast
Nature at Costa Rica's Caribbean coast is characterized by an incredible abundance of species. National parks such as Tortuguero and Cahuito, but also the areas outside of them, are home to a variety of animal and plant species.
Big cats like jaguars and pumas, smaller mammals like sloths, coatis and anteaters, reptiles like caimans, crocodiles, iguanas and snakes, tapirs, armadillos, various sea turtles and monkey species, macaws, toucans – with a little luck, all these and many more can be discovered on a tour through the lush rainforests of the coastal region.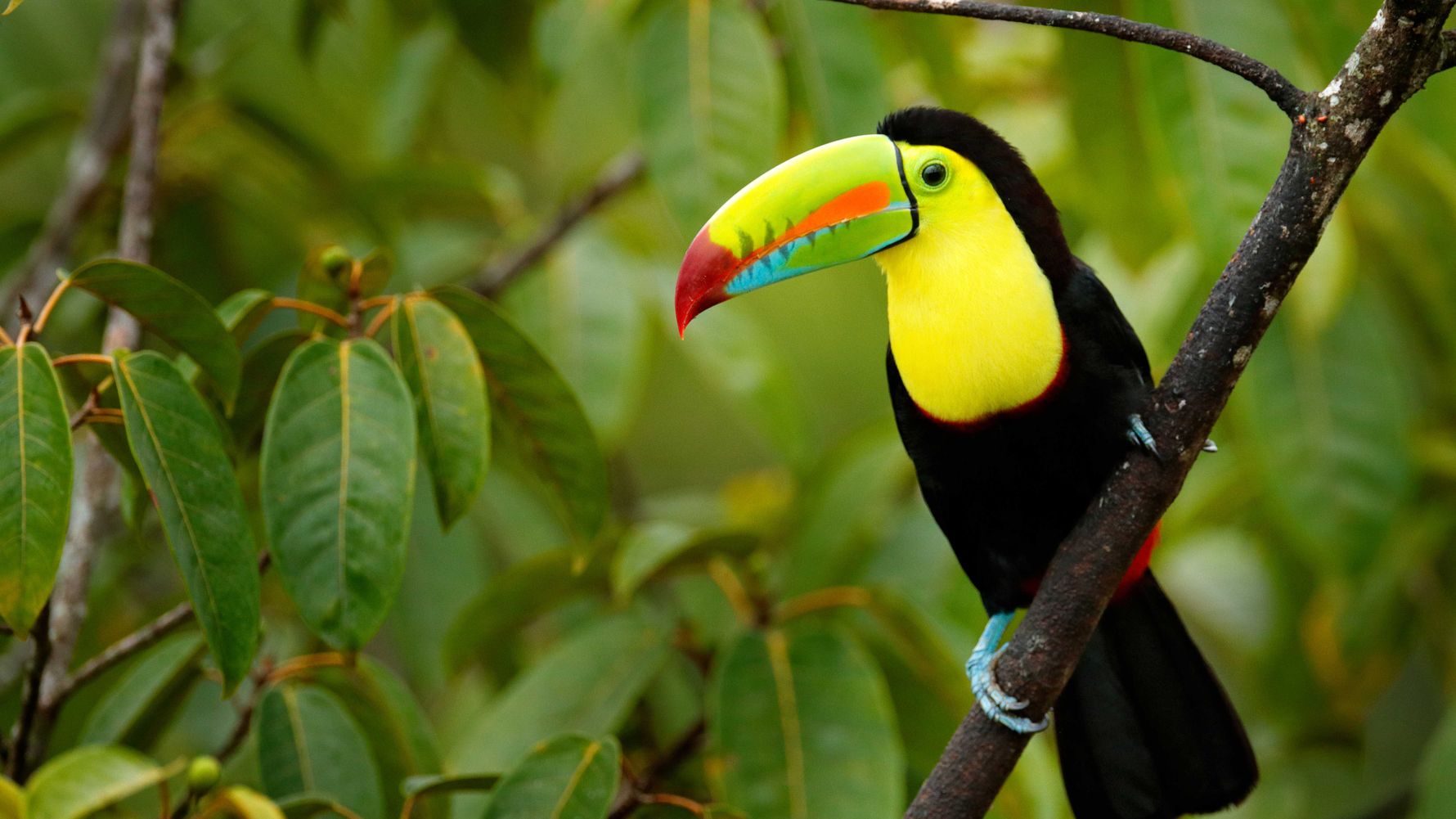 Highlights of Costa Rica's Caribbean Coast
Tortuguero National Park
Fascinating Tortuguero National Park is located in the north of Costa Rica's Caribbean coast, almost 40 km from the border with Nicaragua, and covers an area of around 300 km². The name of the park translates as "place of the turtles" and thus reveals its main attraction: the sea turtles that regularly visit the beach of Tortuguero as a nesting site. Tortuguero is considered the most important nesting area in the country.
Visitors can not only witness hatching turtles, but also discover animals such as jaguars, sloths, monkeys, snakes, caimans, crocodiles and countless birds on boat tours and walks through the green depths and picturesque canals.
Cahuita National Park
Cahuita National Park is one of the oldest and most beautiful protected areas in Costa Rica. The park is located at the southern end of the Caribbean coast, in the province of Limón and near the small town of Cahuita. Breathtaking beaches as well as a variety of wildlife can be found on almost 11,000 km² of land as well as about 224 km² of water.
Visitors can go snorkelling in the 2.5 km² reef, enjoy dreamlike beach scenes and observe animals such as coatis, anteaters, sloths, pakas, agoutis, various species of monkeys, reptiles and birds at close range. Travellers should definitely not miss Cahuita National Park when exploring Costa Rica.
Gandoca-Manzanillo Mixed Wildlife Refuge
The Refugio Nacional de Vida Silvestre Gandoca-Manzanillo is located on the Caribbean coast of Costa Rica not far from the border with Panama and about 20 km from Puerto Viejo. On about 50 km² of land and 44 km² of water, the protection of mangrove trees and halophytes is particularly promoted here.
However, the forests, swamps, lagoons and reefs are also home to numerous wild animals, especially birds, but also tapirs, caimans, manatees, dolphins and some big cats.
A visit to this protected area can be combined with Punta Manzanillo and Punta Uva, which are among the most beautiful Caribbean beaches in the country.
Puerto Viejo
Puerto Viejo is a town on the Caribbean coast of Costa Rica, located between Cahuita National Park and the Gandoca-Manzanillo Mixed Wildlife Refuge. Travellers will be able to enjoy a particularly relaxed atmosphere and get to know the Caribbean way of life by interacting with locals and surfers, backpackers and adventurers.
Puerto Viejo is an ideal starting point for visiting various protected areas and beautiful beaches in the surrounding area.