Natucate
Volun­teering Seychelles North Island – Milena
Milena travelled to the Seychelles to help protect and restore North Island's original ecosystems. Learn more about her time in the following feedback questionnaire.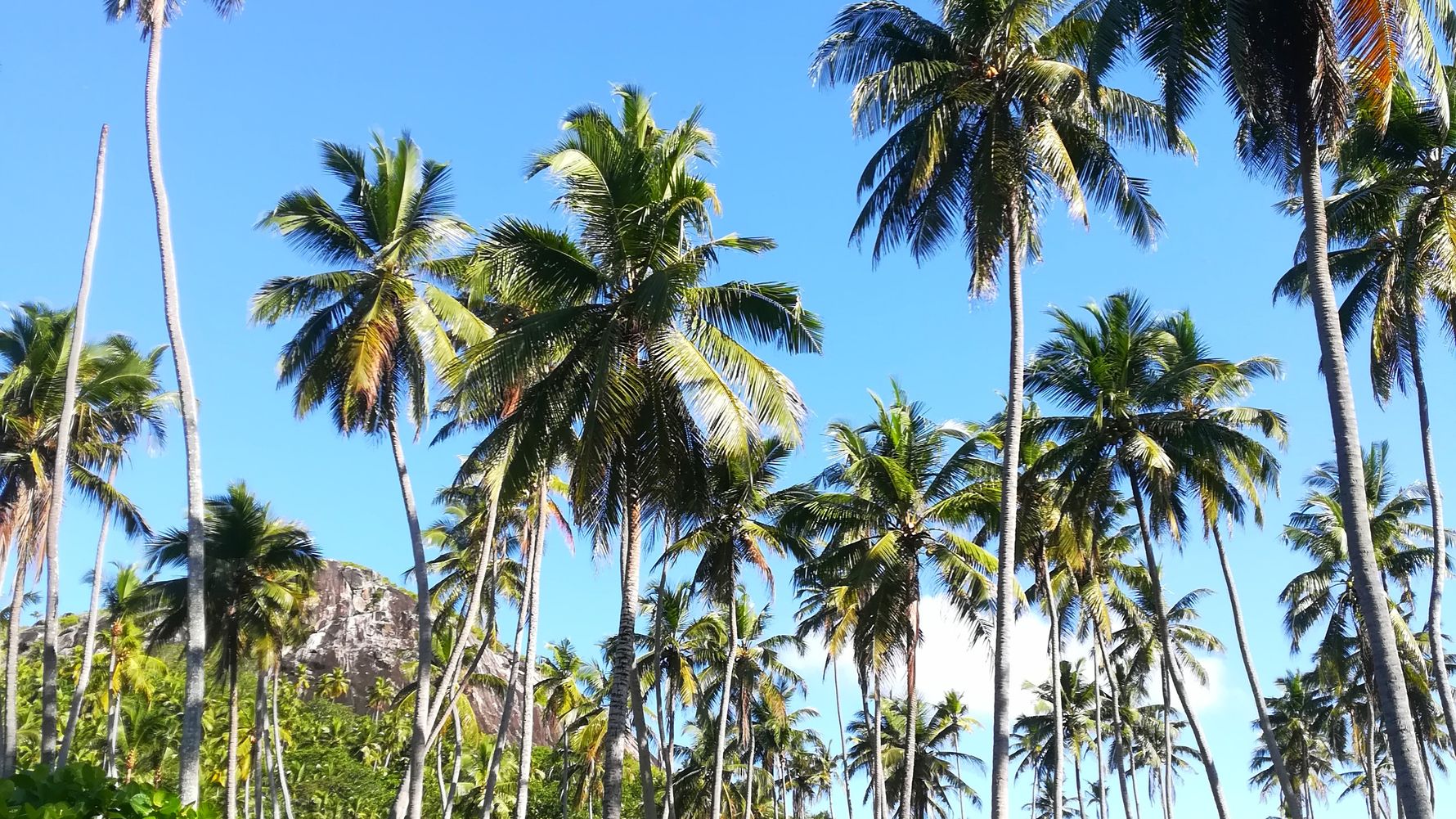 Profile
Name: Milena
Age: 23
Project: Species conservation on North Island/Seychelles
Locations: North Island/Seychelles
Duration: Early November until early December 2019 – 4 weeks
Rating
Support from the Natucate-Team:
Arrival:
Project partner:
Accommodation:
Volunteering in the Seychelles – Feedback: Eight questions to Milena
1) Could you give us a short overview of your tasks in the project?
We did beach patrols every morning before breakfast. Meanwhile we 1. looked for new turtle tracks and if necessary marked new nests and 2. collected garbage. Throughout the day there were always different projects on the agenda: Vegetation (we planted trees or small seedlings in the Tree Nursery or on the island and removed invasive plants), tortoise GPS (whenever we encountered one of the turtles, we measured them and recorded certain data in an app), snorkelling (during snorkelling we photographed as many fish as possible), fish ID (we identified the photographed fish in the office with the help of books and databases), data entry (all data we collected during the above mentioned projects were recorded in various databases, such as the types of waste collected, species and number of trees planted and fish identified). There was a kind of timetable but as the weather is quite stubborn you have to be flexible ;) In addition, nests had to be relocated from time to time and "new" turtles had to be marked.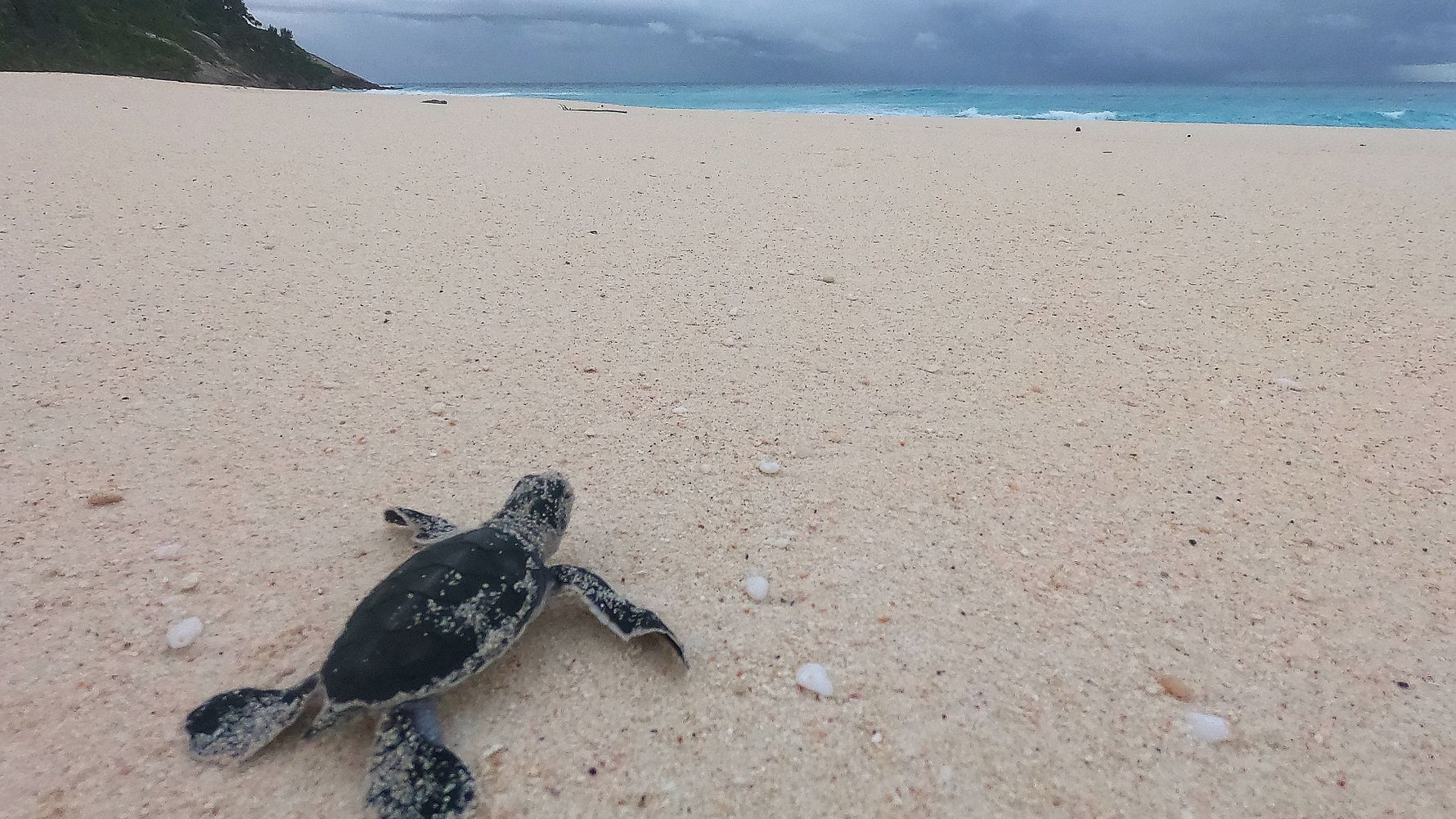 2) What were the biggest challenges for you during the project?
You first have to get used to the climate and make sure you drink enough water.
3) Was there anything you liked in particular? Or something you remember particularly negatively?
I was allowed to gather a lot of new impressions, learned a lot about nature, the sea, animals and also people and each new day was a surprise. Particularly impressive were the views over the island when you climbed one of the mountains / hills and watched the freshly hatched turtles on their way into the water.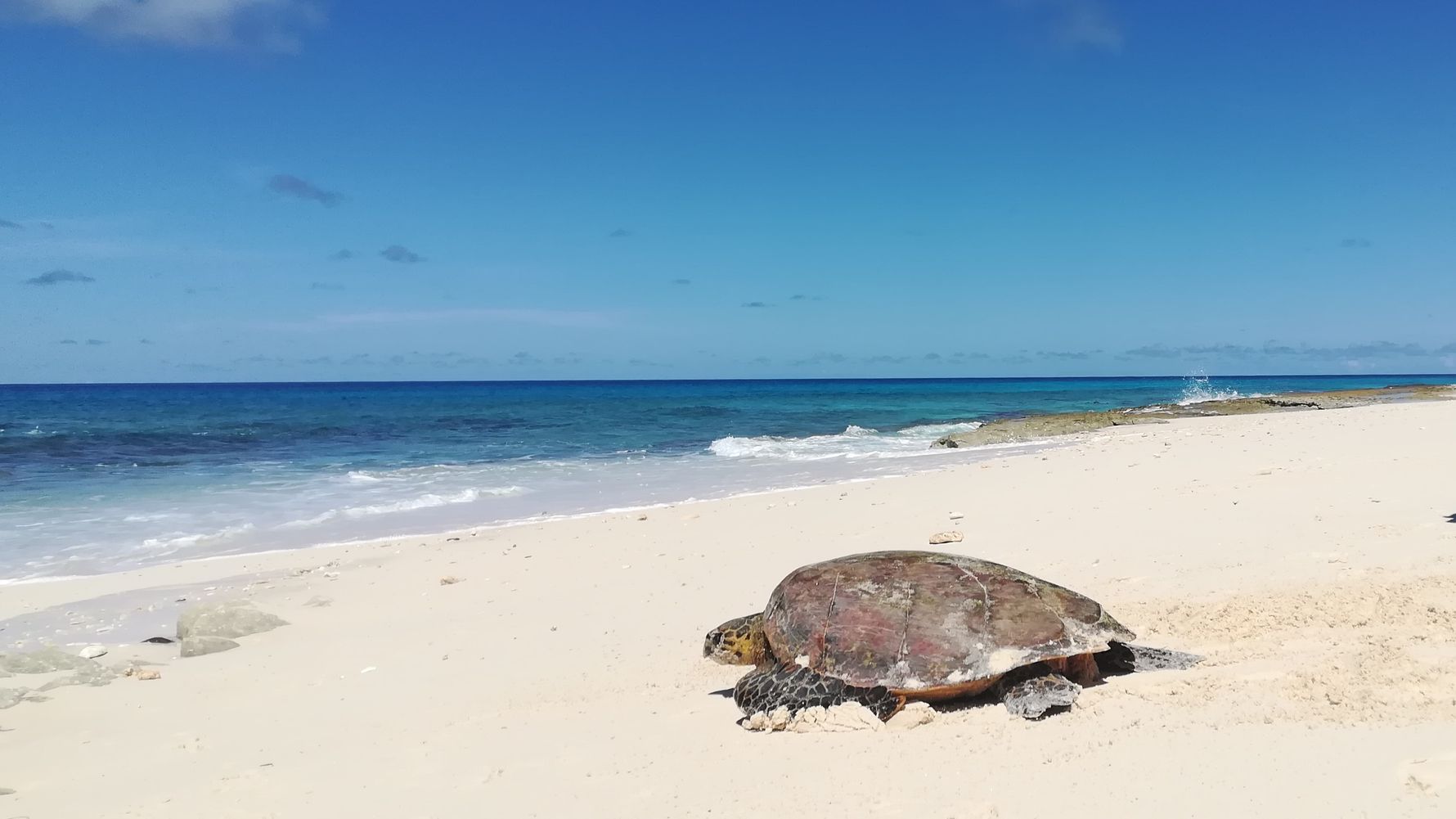 4) Did you have certain expectations before you travelled to the project?
Of course, you try to imagine the conditions on site in advance. All expectations were more than exceeded. I was warmly welcomed and felt very comfortable from the beginning.
5) Have you done anything in your free time that you can recommend to future participants?
Kayaking around the island was one of my highlights and as long as the weather permits, all three hikes should be done – especially the Spa Hill hike at sunset! Also spend as much time as possible on the beach or in the water and watch the sunset at West Beach.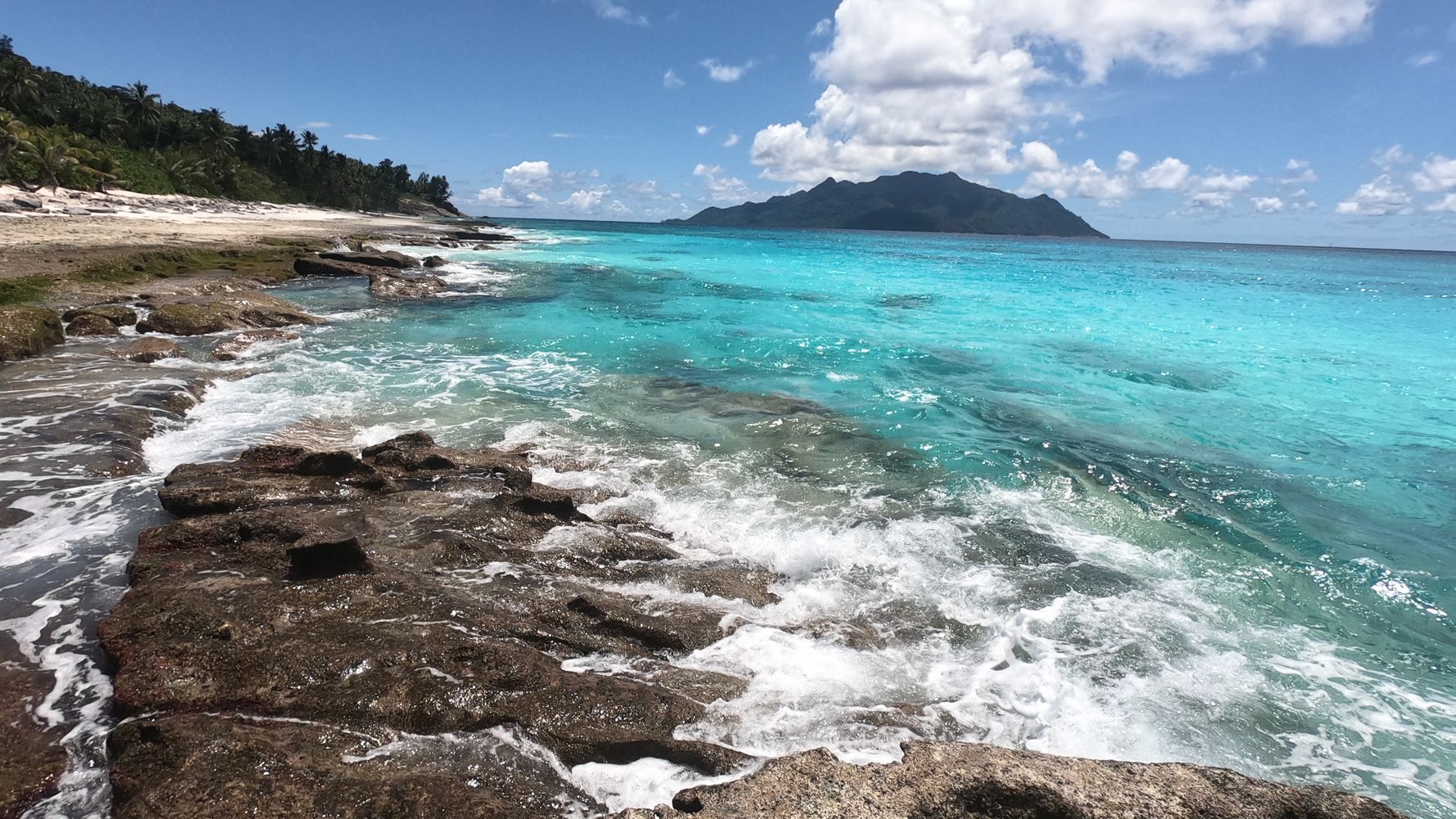 6) What tips would you give other participants?
Follow the packing list and pack only the most necessary clothing. The uniform (at least for the girls) is available in all necessary sizes and shapes and is very comfortable. As you wear the uniform on your days off as well, as you move around the island, you really do not need much.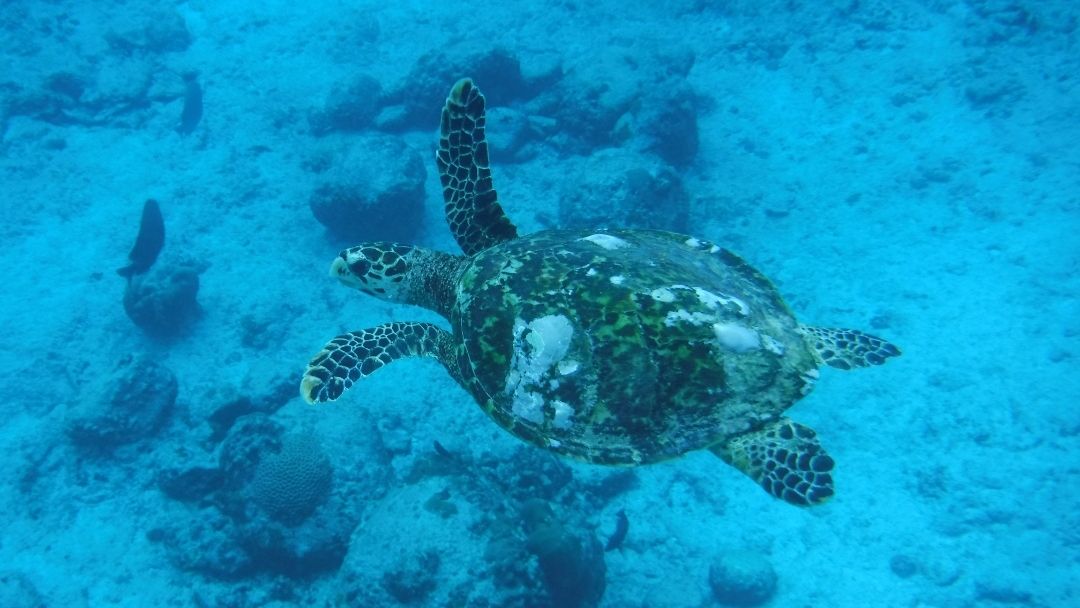 7) Can you estimate how many additional costs you had on site?
Depending on how many drinks or snacks you want to buy in addition to the meals, I would estimate the additional costs at 10-50 € maximum for 4 weeks. You also have the possibility to buy some souvenirs in the boutique. There even is an employee discount, but the prices are still relatively high.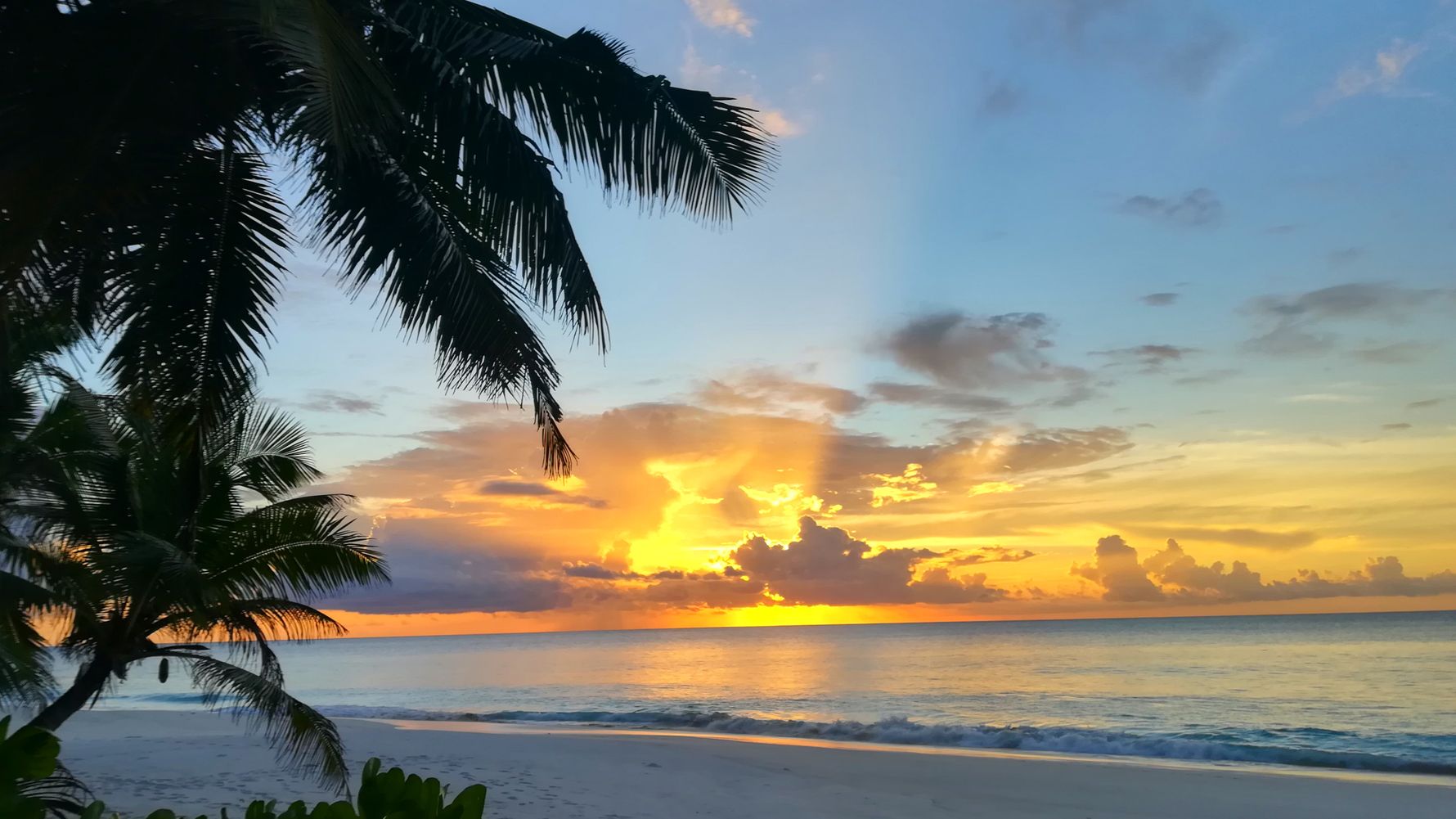 8) Here is still space for other suggestions or reports from you:
Even though North Island is the very top when it comes to beauty and uniqueness, I really enjoyed getting to know La Digue afterwards. This island is very different and there is a lot to discover!